City Tile
City tile opened its first store on November 23, 2003. And, 8 years and many happy customers later, on September 10, 2011 City Tile officially opened their newest store in a 13,000 square feet building in Nanaimo, British Columbia.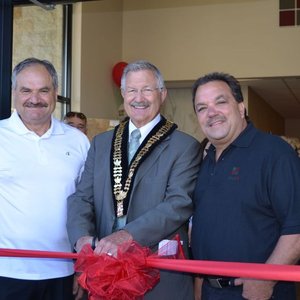 "We wanted a good flow with excellent, natural lighting, which would enhance the displays. We wanted our customers to be able to look at the skid of tile, touch it, feel it, and buy it, and then take it away. We didn't want a gallery, so to speak, but we did want to take it up a notch, and I think we did," said Owner Dominic Staniscia. "It is not just about location, it's also about the people who run the business, the product, the customers and the services we provide on top of the pricing."
City Tile works on a "cash and carry" basis, so that customers can pull up and get everything they need to complete their home project. There are no sample boards to look through, or waiting for orders to arrive. If a product is not in stock, they make weekly orders to accommodate special requests.
WarmlyYours and City Tile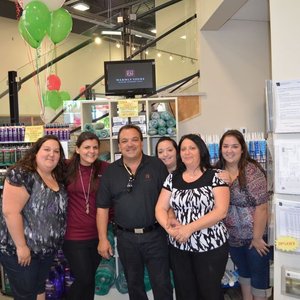 Hopefully this City Tile background gives you a feel of why City Tile and WarmlyYours are a perfect match and just work great together - because our priorities are the same: quality products are nothing without the people!
City Tile has been working with WarmlyYours since the beginning of WarmlyYours' Canadian journey that began in 2005. Our sales with them has grown over 30% each year.
While at the opening, I (Elodie Pasek, WarmlyYours Canada Branch Manager) had the opportunity to sit down with the staff: Dominic and Rose Staniscia (Owners), Michelle (Designer), Christina (Sales Manager), Jonathan Knudsen (Customer Service and Logistics)
Here's what our friends at City Tile had to say:
How does having WarmlyYours in your showroom help increase sales? How are you cross-selling?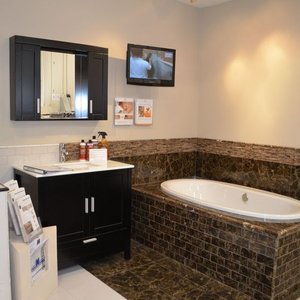 John on floor warming: By having it on display, it just sells itself, people can feel the product, see the video of the installation running and basically all we need to do is figure out what size fits into their project.
Michelle on floor warming: I basically suggest heated floors for every job I quote with tile. Floor warming along with a bathroom project is the most popular but I suggest it for any room. Besides we have heated counters around the showroom and heated floors in each bathroom, so people can experience it.
Dominic on towel warmers: The biggest improvement is the towel warmers being installed in the bathrooms. With them on display they can see the end results and how good it will look in their bathroom; you don't get that from a sales brochure.
What do you like working with WarmlyYours and what do you think are the best services we offer you?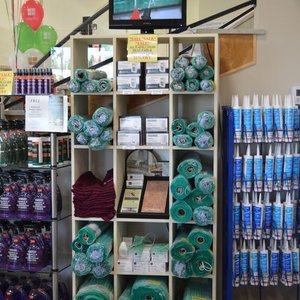 Michelle: I love the floor plan option; when it is not just a basic bathroom and I have to deal with a more complicated layout, I just send it over and I get my plan the next day. All I have to do is have the customer pick up his order the next day as we carry these rolls in stock.
Rose: Your support system is your best asset. You are always easy to reach, and if I get your voicemail, I know I will get a call back within a few hours. You have great products aligned with the best customer service, and this matters to us at City Tile for our clients.
Christina: Knowledgeable staff from my account manager to the tech support team. If I can't answer a question, I know for sure they can do that for me and give me professional advice on the project I am handling.
John: 7-day delivery! Nobody does that! The fact that I can get a sized roll that ships from Ontario to Vancouver Island in 7 days to complete my project on time is definitely a deal maker for me.
How can WarmlyYours serve you better?
Christina: I can't think of one thing you are doing wrong! Maybe one thing; come see us more often because we love to have you here!
City Tile is a fantastic showroom to work and partner with, and we are thrilled to have such a great connection with them, here at WarmlyYours! Our business relationships are so important to us that we seek to give them the red carpet experience; because we believe they're (you're!) worth it.
---
Tell us About your Project
Our team of Radiant Experts is ready to help! Just tell us a little about yourself and your project to get started.
---
Did you find this post helpful?
Let us know by giving it some applause.
---
---