Situated on a peninsula in Casco Bay on the Gulf of Maine and the Atlantic Ocean, Portland is the largest city in Maine, with a population of 66,881 as of 2015. The Greater Portland metropolitan area is home to over half a million people, more than one-third of Maine's total population. Portland was named for the English Isle of Portland, and the city of Portland, Oregon was in turn named after Portland, Maine.
Portland has rather cold, snowy winters. According to currentresults.com, snow mostly accumulates during January and February. Typically, on seven days in January and in February, plus another five or six days in March, the snow covering Portland gets to ten or more inches deep. Installing a driveway heating system can free you from the laborious shoveling of deep snow and keep your driveway accessible during the winter season. 
Tire Tracks Heating - Good Choice for a Long Driveway
Designed to install directly in concrete, asphalt, or in mortar beneath pavers, WarmlyYours snow melting systems ensure that the driveway, patio, walkway or stairs stay both ice and snow free, allowing for safe passage. When these Portland, Maine homeowners were replacing their driveway, they already knew they had to incorporate a driveway heating system. A concern was that their driveway was 365 feet long. The answer to that was a tire track snow melting system rather than full coverage to keep the project within their budget. See installation plan below.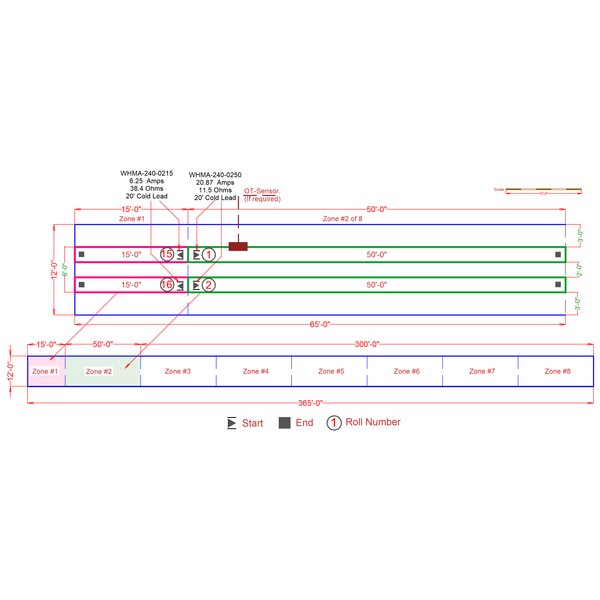 In this instance, a WarmlyYours snow melting mat system cost $13,180.00 to heat 1460 square feet (two 2 foot wide x 365 foot long heated tire tracks). That amounts to $9.03 per square foot. To complete the project, there are many snow melting control options to operate the system and to satisfy any budget concerns. 
The Right Control For Your Project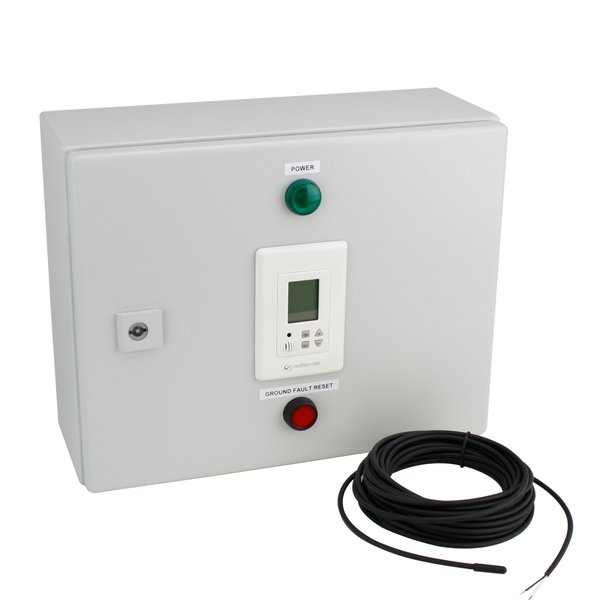 The snow melting control assortment ranges from manual and economy to advanced and premium. One affordable option is the snow and ice melting economy control that provides for economical, automatic operation of snow melting. Easy to program, it includes a digital interface and maximum 2 sensor capability that enables detection of temperature and moisture. Also features a UL Listed, wall-mounted metal enclosure.
The large electrical draw for this long driveway required the use of the Power Modulator Control. This control allows the system to heat up in separate areas, instead of all at once, which can be very useful for projects with limited power availability. This also allows you to maintain the functionality of the snow melting system while greatly reducing energy consumption and keeping costs down. For additional information on the full complement of snow melting control options, view here.
Easy Install with A Free Quote and Smart Plan
Are you interested in how much it would cost to install snow melting in your driveway, patio or walkway? Find out by using the WarmlyYours Instant Quote tool. After entering some basic information about your project, the tool will provide a quote that shows the recommended products along with each cost.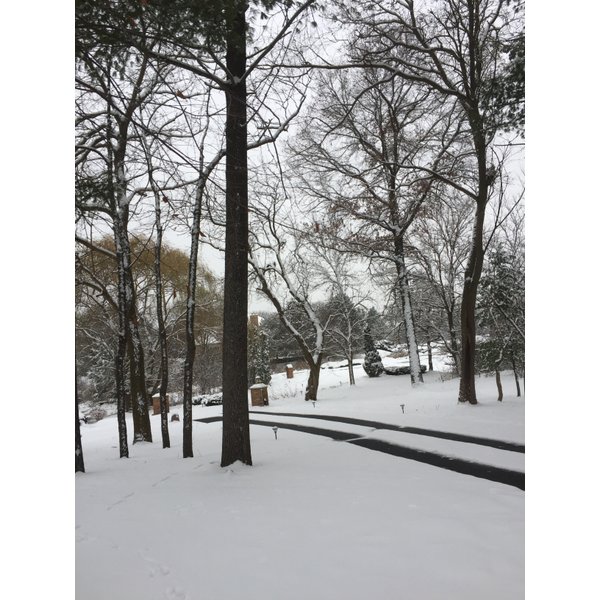 Once you've received your quote, a good next step is to get a free custom installation plan to insure a worry-free snow melting installation. Each WarmlyYours SmartPlan™ includes an itemized product quote that includes pricing for your project, along with an electrical plan that explains what you need to ensure optimal functionality of your system, and an installation plan with detailed information to make installing simple. It's easy to get your plan; you can submit a floor plan online with a rough sketch of your project, or contact a WarmlyYours sales representative at sales@warmlyyours.com, or simply call direct at 800-875-5285.
Whenever you are replacing a driveway, patio, or walkway, remember that spring or summer are ideal times to install snow melting. For more information on our outdoor heating or any of our radiant product line, visit us at www.WarmlyYours.com. We promise to have a radiant heating solution designed to enhance your life.
Skyline photo: By Alex Boykov via Wikimedia Commons
---
Tell us About your Project
Our team of Radiant Experts is ready to help! Just tell us a little about yourself and your project to get started.
---
Did you find this post helpful?
Let us know by giving it some applause.
---
---