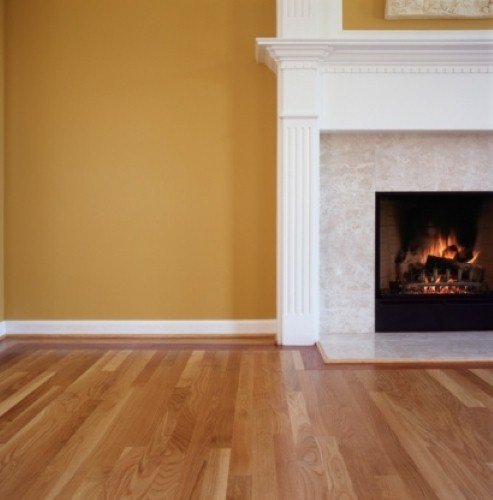 Many homeowners who are interested in installing radiant floor heating in their living spaces know that the product can help keep them warm and comfortable but are unaware of the other benefits. In addition to being environmentally-friendly, radiant heating is also cost-efficient and can be a great way to save money on utility bills for years. Familiarizing yourself with these benefits can help you further educate your clients and give them the opportunity to make the most of their new heating system.
The Portland Cement Association reports that radiant heating has been used for years, and as more homeowners begin to install these products, the commercial industry is becoming more interested in this type of heating as well. Radiant heating systems can be installed underneath existing or new floors, and it can be used under virtually any material, whether it be hardwood or concrete. It's also important to note that a radiant heating system can increase the value of a home, which is important to people who might think of selling in the future.
Aside from its ability to provide additional warmth and comfort underfoot, FlooringNews.com reports that a radiant floor heating system is also a safer way to keep a home toasty. All of the mechanics are located underground and run on a low-voltage, meaning there is no danger to those above. Furthermore, radiant heating can eliminate the need to crank up the thermostat during the winter.
Radiant floor heating is also a safer alternative to space heaters, especially in homes with pets and children. The system can be controlled by a thermostat and is both comfortable and powerful enough to provide warmth through a living space.
If you have clients who are thinking about remodeling, you might want to suggest installing a radiant heating system in the space, especially if the flooring is already going to be torn up. This can save time and money in the future if individuals want to potentially install a system later. Clients can think of it as an investment during the renovation process to see the benefits of making this move.
As a contractor, you may want to speak to a radiant heating professional prior to meeting with a client. An expert can answer any questions you might have about the installation process or further benefits associated with this type of system. 
---
Tell us About your Project
Our team of Radiant Experts is ready to help! Just tell us a little about yourself and your project to get started.
---
Did you find this post helpful?
Let us know by giving it some applause.
---
---