Christmas time is almost here, and whether you're celebrating that age-old institution or another classic like Hanukkah or even Kwanzaa, you're probably dying to throw something new into the mix. Alternative holiday parties can be a blast if you approach it with an open and mind and some clever originality. Just think of the whole host of opportunities there are! Consider a few of these great ideas that are sure to give the usual holiday trappings a much-needed break.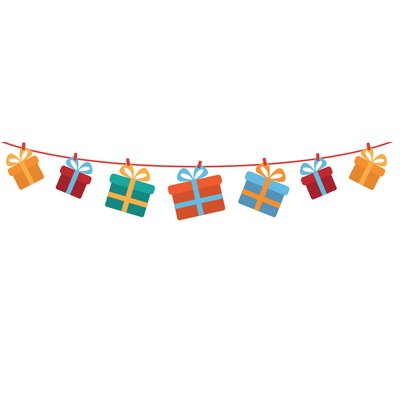 Design a new drink
Most holiday parties come with a signature cocktail or two in the festive tradition. But rather than another sugary Brandy Alexander or the dreaded eggnog, why not introduce something less overplayed, less heavy and a bit more fun? Whether you go with a festive champagne drink with prosecco and grenadine (for a little festive red infusion) or Manhattan's outfitted with bright red maraschino cherries, avoid the usual creamy infusions.
Mix up your meal
Just as with the drinks, if you're hosting a holiday dinner party, go with something other than the usual Christmas goose. Picking a totally new realm of dishes - whether you decided to go Indian, Italian, Mexican or even vegan - can add a dash of festive fun to your engagement!
Reconsider the carols
Everyone gets a kick out of Christmas carols - or at least they do for the first week or so. While there will always be those die-hards who start the day after Thanksgiving and keep the standards coming right up until New Year's, you'll want to skip that sort of fanaticism at your holiday party. One nice trick might be to go with alternative covers of some holiday favorites, as performed in stylish arrangements by pop or rock bands. If you want to move even further away, consider choosing from a list of classical pieces that are inspired by winter or the holidays. Something like Tchaikovsky is great for this time of year, even if you're not listening to the Nutcracker Suite.
Go green with your heat
Want to get real alternative this holiday season while also helping out the environment and saving a bundle on your electric bill? Why not consider radiant heat? Thanks to simple installation, you and your guests can keep warm with radiant floor heating. Rather than pushing air through dusty vents with central heat, this all natural option uses convection currents that keep a room warm from the ground up!
---
Tell us About your Project
Our team of Radiant Experts is ready to help! Just tell us a little about yourself and your project to get started.
---
Did you find this post helpful?
Let us know by giving it some applause.
---
---