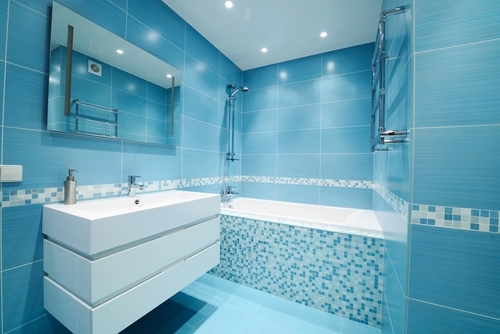 While some people choose which home improvement projects to do based on how they will affect their home's overall value, others pick based on a much simpler premise - they do the projects that they want.
A recent survey conducted by Coldwell Banker Real Estate found that many people are paying more attention to the emotions involved with homeownership, rather than just viewing their houses as investments.
"We're seeing a psychological shift," Dr. Robi Ludwig, a psychotherapist involved with the survey, said. "Instead of looking at homes through the eyes of an economist, we're realizing that a home doesn't solely equate to financial return or measure only to a mortgage amount. Instead the home is the emotional center of our lives, and it remains a critical component of who we are."
Individuals who want to make changes to their homes but are not necessarily focused on their return on investment have many options when it comes to choosing a project.
Infloor heating
Unlike traditional heating systems, radiant floor heating helps maintain the temperature in a room better and provides a more comfortable environment overall.
According to The Los Angeles Times, a 2008 Harvard University study linked physical warmth with improved emotional well-being and positive behavior. 
These systems are ideal for rooms such as kitchens, bathrooms, bedrooms, living rooms and basements. 
Install a skylight
Increasing the amount of natural light in your home can have both visual and emotional benefits. BPT News reports that sunlight stimulates the body's production of vitamin D, as well as boosts serotonin levels in the brain, both of which have been linked to improved physical and mental health. 
Adding a skylight to any living space can help make the home more comfortable, since it can provide natural light and ventilation. Additionally, choosing an energy efficient skylight ensures you reap the benefits of more natural light without negatively influencing energy costs.
Upgrade the bathroom
One of the biggest trends in bathroom remodeling is creating a luxurious escape in which users can relax, unwind and recharge. 
Components such as rainfall shower heads, jacuzzi bathtubs, warm floors, heated towel racks and high-end finishes make the bathroom more than just a place to bathe and get ready each morning. These items truly make a bathroom an oasis.
The good news is that updating a bathroom will not only make you feel great on a daily basis, it will also help improve the value of a home. 
Create an outdoor living space
Adding a deck, patio, fire pit or other outdoor space, can increase the usable space of any home and help individuals connect with nature. Additionally, these projects can increase the curb appeal of a property and make homeowners proud to come home every day.
Like this post? Subscribe for regular updates
Make sure you don't miss out on the latest news in radiant heating by subscribing to our blog. We'll send you an email with links to the newest posts from WarmlyYours.
We won't share your information and you can unsubscribe at any time with a single click.
---
Did you find this post helpful?
Let us know by giving it some applause.
---
---