If you're living in a home with an unfinished basement, now may be the perfect time to think about finishing it. With football season in full swing, there's still time to turn your basement into the man cave you've always dreamed of — perfect for watching the game with friends this fall. To maximize your space and your budget, check out these five tips.
1. Leave the ceiling exposed.
If your vertical basement space is being impeded by ductwork that would result in a low ceiling, you may want to consider leaving the ceiling exposed. This will maximize the height of the room while giving it an industrial look. Plus, it'll save you some money because all you need is some paint instead of drywall or ceiling tiles. To get the maximum effect, we suggest painting the joists, ductwork, piping and wiring a matte black. Make sure this is the first project in your basement renovation, as painting the ceiling can be quite messy.

A higher ceiling also comes with an added safety benefit — no head injuries when you or your friends are jumping for joy after a touchdown!
2. Install electric floor heating.
Once the ceiling and walls are finished, you should put in the flooring. In keeping with an industrial look, you can choose hardwood, laminate, carpet or polished concrete. All of these options are compatible with a WarmlyYours electric floor heating system, which is a must in any basement that you want maximum usability from. No one wants to watch the game in a man cave that feels more like an igloo.
TempZone™ floor-heating systems are compatible with hardwood; Environ™ systems are compatible with laminate and carpet (in the U.S. only); and Slab Heating systems can be embedded in a freshly poured concrete floor. Add a layer of cork or synthetic cork underlayment on top of the concrete for the TempZone™ and Environ™ applications and you'll get the optimum warmth and comfort from your floor-heating system.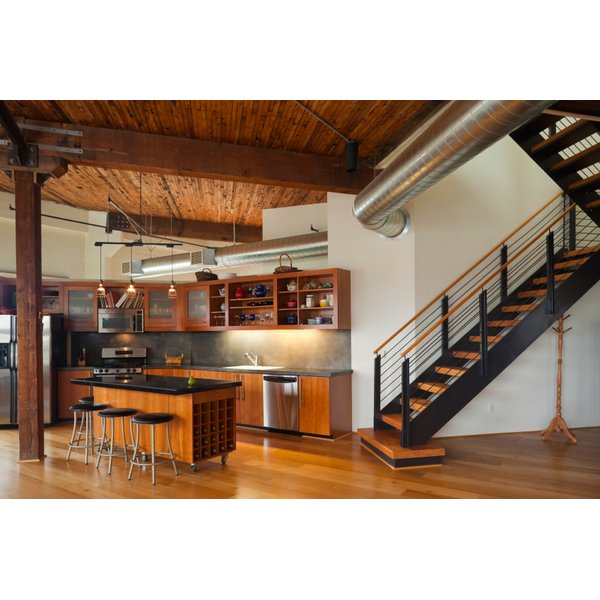 3. Invest in a good TV.
Above all, if you're trying to create the ultimate football-watching experience, you'll need a high-quality TV. Right now, the best picture quality you can get is with a 4K Ultra HDTV. If you're sitting 8 feet from the TV, you should get a 4K TV that's at least 65 inches, according to Design Inside. However, the closer you get to a 4K TV, the better the picture looks, so feel free to go as big as you'd like. After all, who's going to complain that your TV is too big when you're watching the big game?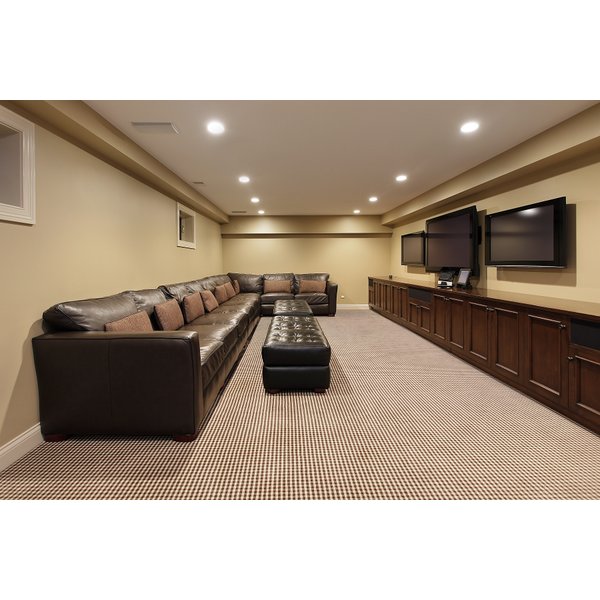 4. Get comfortable seating.
When it comes to a man cave, the best option for seating is a leather sectional. A sectional sofa gives you and your friends plenty of room to stretch out during the game. And, when you're choosing seating for an industrial man cave, the only fabric that makes sense is leather.
5. Decorate according to your preferences.
Your basement "man cave" may be the only place in the house that you have total and complete freedom to decorate yourself — so take full advantage! Choose the paint color you like best — whether it's reflective of your favorite sports team or just goes with the manly industrial look you're going for. Then, go online and find some cool sports memorabilia that you can hang on the walls to complete the space. Or, if you're feeling crafty, get some shadow boxes and hang some of your favorite jerseys inside to put on display. Your basement will become a football fan's dream in no time.
For more information about available floor-heating systems for your basement, click here. You can also find out how much an electric floor-heating system would cost for your space by using our free Instant Quote tool. 
---
Tell us About your Project
Our team of Radiant Experts is ready to help! Just tell us a little about yourself and your project to get started.
---
Did you find this post helpful?
Let us know by giving it some applause.
---
---