Here is a quick history lesson about radiant heat systems…
Over time radiant heating systems have evolved from hot air systems to electric systems due to technological advances. Today, electric radiant heating has become an increasingly popular heating solution for homes.
Although, many people may think radiant heating is a new technology for the heating industry, it's really not. Would you believe that radiant heating has been around since the time of the Roman Empire?
The Romans invented the first radiant heating system, their version of underfloor radiant heating is called "hypocaust." Hypocaust is a system of underfloor heating that heats houses with hot air. According to Britannica Encyclopedia, hypocaust in building construction is an open space below a floor that is heated by gases from a fire or furnace allowing the passage of hot air to heat the room above.
Typically, this version of radiant heating was used in hot rooms of the roman baths, houses, and other buildings.
How did it work?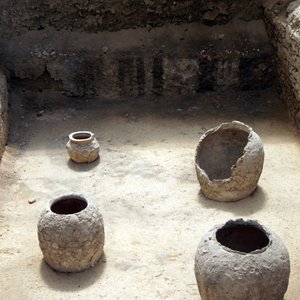 The first radiant heat system worked by having the floor raised above the ground, about 2 feet by stacks of tiled pillars. Spaces were left inside the walls of the building in order to allow hot air and smoke from the furnace to pass freely through the enclosed areas. It was customary to lead the hot air from the hypocaust into a vertical flue, located in a wall of the room so the hot air and smoke escaped into the open air after heating the enclosed space.
As a result of the decline of the Roman Empire, hypocaust radiant heating became lost in history. People reverted back to sitting in front of fires as a primary heating solution. It wasn't until centuries later; when radiant heating reemerged largely due to new developments and inventions by people like Benjamin Franklin, A.H. Barker, Frank Lloyd Wright, and many other lesser-known engineers.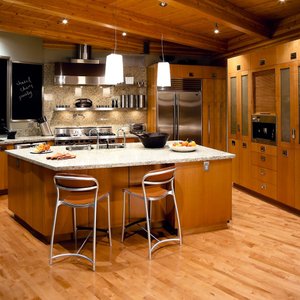 However, we must credit that first radiant heat system for sparking the inventions of various types of radiant heating, such as hydronic (hot water), electric, in-floor, underfloor, wall and ceiling panels now in common use.
WarmlyYours President & Owner, Julia Billen and her family visited an ancient hypocaust system in Athens, Greece, built with the original Roman Empire design. "I was humbled to have the privilege of seeing, first-hand, the roots and foundation of our innovative industry," said Julia. "I'm so proud that I am able to play a role in the new advancements in radiant heating technology. We've come a long way!"
Today radiant heating is used in homes, hotels, corporate office buildings, and many other indoor and outdoor home and commercial projects. WarmlyYours specializes in electric radiant heating. The benefits of radiant heating far outweigh conventional forced air heat systems. Radiant heating is energy efficient, reduces gas and electric bills, and is a healthier way of living for those who have allergies. WarmlyYours is proud to offer a radiant solution designed to improve your everyday living.
---
Tell us About your Project
Our team of Radiant Experts is ready to help! Just tell us a little about yourself and your project to get started.
---
Did you find this post helpful?
Let us know by giving it some applause.
---
---