2013 has proven to be an encouraging year full of many home improvements and brighter outlooks.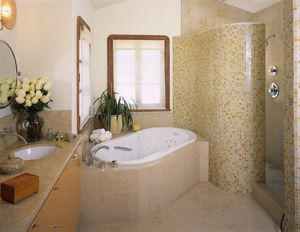 With the Housing Market improving, homeowners are more confident in starting home improvement projects. According to a Houzz & Home survey, 53 percent of surveyed homeowners believe now is a good time to remodel, and an additional 58 percent of those planning projects in the next two years will hire professional help.
A typical homebuyer spends about $4,550 on various home improvement projects. Yet, enthusiastic first-time buyers spend more than repeat buyers on projects costing less than $5,000, according to the 2013 Profile of Buyers' Home Feature Preferences by the National Association of Realtors (NAR).
For 2013, kitchens and bathrooms have been the most popular rooms for remodeling projects, with 47 percent of buyers undertaking a kitchen project and bathroom remodels following close at 44 percent.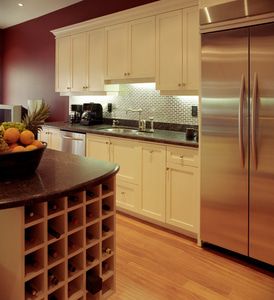 The NAR's Profile of Buyers' Home Feature Preferences examines the features buyers prefer when it comes to purchasing a home, as well as the differences in preferences based on region, demographics, and household composition. A sample of households that had purchased any type of residence real estate from 2010 to 2012, and still owned the property, was surveyed.
Not only does the NAR's survey reveal priorities focused heavily on kitchens and bathrooms, the Houzz & Home survey shows that over the last five years, homeowners have spent an average of $28,030 to remodel their kitchens, and an additional 23 percent of homeowners are planning to either remodel or expand their kitchen space within the next two years. Bathrooms, have reigned supreme as the number one requested job for renovations with 28 percent of surveyed homeowners intended to remodel their bathrooms within the next year.
So where did this sudden, large, remodeling wave come from? The increase in consumer confidence has definitely played a large part. The number of homeowners holding off from renovations due to financial concerns has dropped from 52 percent 45 percent. Also, homeowners are more likely to cut back on other expenditures rather than delay or decrease budgets for their home plans.
With this bright outlook in the Remodeling Industry, why not jump on the bandwagon? Now is the time to start that remodeling project you've been putting off to the side for too long. Those kitchens and bathroom improvements aren't going to upgrade themselves.
What are you waiting for?
Like this post? Subscribe for regular updates
Make sure you don't miss out on the latest news in radiant heating by subscribing to our blog. We'll send you an email with links to the newest posts from WarmlyYours.
We won't share your information and you can unsubscribe at any time with a single click.
---
Did you find this post helpful?
Let us know by giving it some applause.
---
---