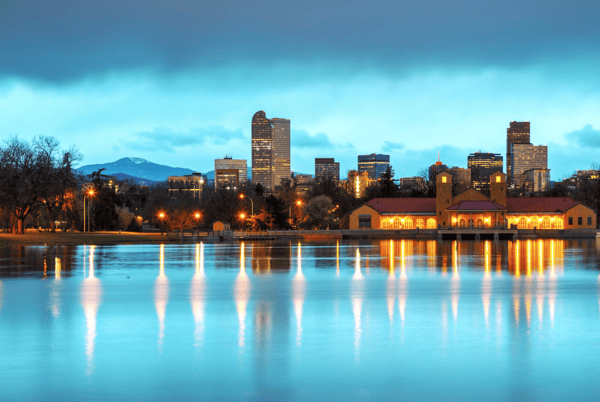 When you think of Denver, you might think about skiing, the Rocky Mountains or its mile-high elevation. In fact, did you know that the sky actually is bluer in Denver because there is less water vapor in the air at its high elevation? The Mile High City is a beautiful place, but it's also a cold one.
In Denver, nighttime lows can drop to 32 degrees or colder in all but three months of the year, according to currentresults.com. During winter, Denver typically experiences about 21 days in which the temperature never rises above freezing. Between November and March, the low is generally between 17 and 36 degrees Fahrenheit, and the high is generally between 43 and 54 degrees Fahrenheit. With this in mind, it's clear that living in Denver can be a chilly experience.

On the other hand, the housing market in Denver is on fire! Home values rose 15.4 percent in the past year, and they're projected to rise another 5.9 percent in the next year, according to Zillow.

Considering the great health of the city's housing market mixed with its cold temperatures, radiant floor heating is a great upgrade for homeowners.

In this case (see floor plan), the homeowner worked remotely from his Denver home, so he wanted to warm up his office to make it a more comfortable working environment. He decided to replace his office floors with hardwood and add electric floor heating underneath.

What's the Cost?
The homeowner purchased a 1.5- by 27-foot TempZone Flex Roll for the 70-square-foot office. The Flex Roll cost $486, which equated to less than $12 per square foot.
Because the heating cable is embedded in mesh in a serpentine design, the roll was easy to cut and turn for layout. It even accommodated the space under the built-in desk! As a result, the system radiates 15 watts per square foot, which is the highest watt density allowed by the National Electric Code. This means the floors heat up faster and get hotter than in-floor heating systems with a lower wattage.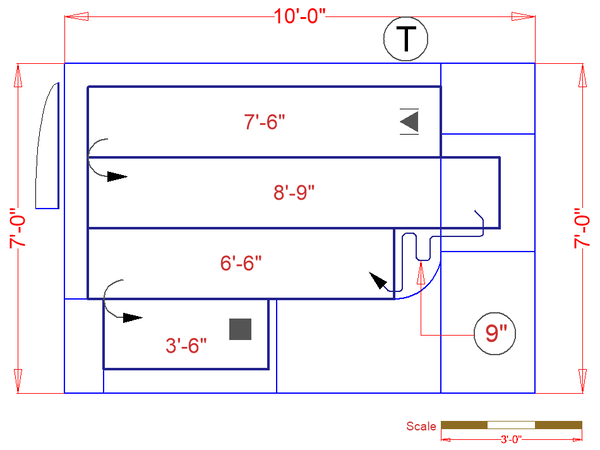 The floor-heating system is also very inexpensive to operate. It only costs 26 cents a day to heat these office floors for eight hours a day, according to WarmlyYours' Energy Use Calculator. For the entire year, that comes out to $42.95, according to WarmlyYours' Heat Loss Calculator. During the coldest month of the year, it only costs $8.48 to heat the room. That's less than a pack of file folders!

Getting a Quote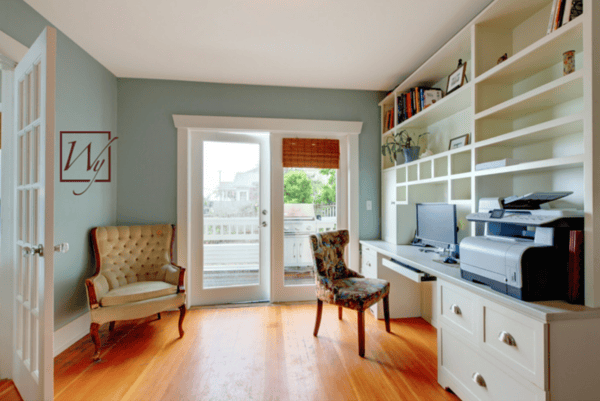 If you're interested in adding electric floor heating to one or more rooms in your house, the first place you should start is online with our Instant Quote tool. By entering some information about your project, the tool will tell you which products are recommended and give you their costs.

You can also request a custom installation plan, which will provide more details about how the floor-heating system should be laid out and how the electrical plan should look. You can get a custom installation plan by uploading your floor plan or contacting a WarmlyYours sales representative at sales@warmlyyours.com.

If you have any questions during installation, don't hesitate to reach out to our knowledgeable technical support team 24/7 at 800-875-5285.

Sources:

www.currentresults.com/Weather/Colorado/Pla...

www.zillow.com/denver-metro-co_r394530/home...
Links:
Instant Quote: www.warmlyyours.com/my_projects/new
Energy Use Calculator: www.warmlyyours.com/tools/cost-calculators
Heat Loss Calculator: www.warmlyyours.com/tools/heatloss-calculato...
Related articles:
Radiant floor heating costs in a mid-size Columbus, Ohio kitchen
How much does floor heating cost in a 72 Sq. Ft. Milwaukee bathroom?
What does floor heating cost in a Victoria, BC home office?
How much does it cost to heat your basement floor in Detroit?