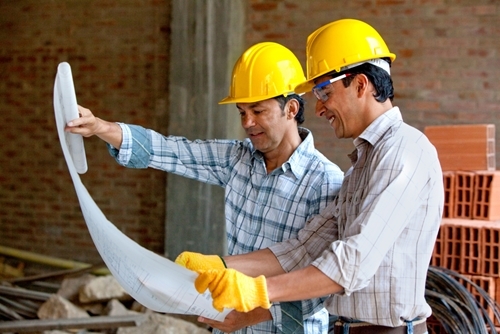 Whether you're embarking on an entire kitchen remodel or are making smaller changes, like installing radiant floor heating, experts say making a plan is one of the most important things you can do to ensure a successful outcome to any project. The first step is to define exactly what you want to do.
"I find there's lots of places to get lost [while remodeling]," Toronto-based interior designer Jill Greaves recently told The Huffington Post. "It is a fairly complex process and there's lots of decisions to be made as the homeowner."
A big part of creating a plan is to set a budget, as it's easy to keep spending when it comes to items that will make your home more beautiful and comfortable. Knowledgeable individuals can use online resources to help determine the cost of materials and labor. However, many suggest working with a professional contractor or designer to get a more accurate idea of how much your vision will cost and how long the renovation will take to complete. 
When it comes to hiring a designer, contractor or other expert, it's important to choose carefully. According to Better Homes and Gardens magazine, it's important to seek out professionals with at least three years of experience and who have positive customer references. You may also want to check his or her record with the Better Business Bureau (BBB).
"You want a home contractor you can trust, so watch out for red flags from those  just looking to make a quick buck," advised BBB spokesperson Katherine Hutt. "Be especially wary of doing business with a contractor who solicits business door-to-door." 
BBB suggests homeowners get detailed bids from at least three people. Then, when you decide on a contractor, insist on a detailed contract and make sure he or she is licensed and certified. Additionally, follow the rule of thirds when it comes to making payments - pay one third at the start of the project, one third when work is 50 percent completed and the remaining third upon completion.
Keeping the lines of communication open from the start to the end of the project is also important.
"Let the company supervisor or project lead person know if anything is unsatisfactory so they can deal with the issue," certified remodeler Jeff Hurst told Better Homes and Gardens. "The contractor may not be aware that something is not OK with the owner."
Remember that there will likely be bumps in the road with any home improvement project. However, with the proper planning and little patience, you can have the home of your dreams!
---