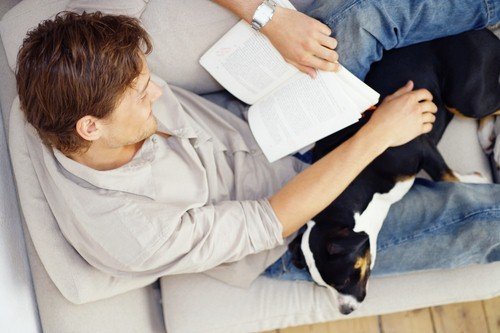 There are few greater pleasures in the world than a comfortable autumn evening with a steady fire, engaging novel and cup of piping hot tea. As relaxing as a spa visit, this indoor event is a seasonal highlight, so it's never too early to begin remodeling your living room in preparation. Whether it's a functional touch like resealing and securing windows against drafts or the perfect addition to your décor - perhaps a bronzed lantern or pumpkin-colored lamp shade - there are a number of ways to turn your living room into the ideal seasonal reading space.
If you're feeling the tug of this little euphoric corner of autumn, why not get started on your own remodeling - small or large - by considering these tips.
1. Look into radiant floor heating. Comfort is always key, and radiant heat is the best - and greenest - way to warm your home during the coming months. Better on air quality than central heat, easily adjusted via smart controls and installed without difficulty under most any flooring type, radiant heat systems are a glimpse of the future with today's technology.
2. Find or make your own quilt. Whether you're a quilter yourself, want to learn or have an acquaintance with a talent for sewing, this thick bundle of cloth is a necessity for any cooler-weather relaxation - and it makes a great throw over any couch or chair when not in use. Begin making your own now and finish just in time for fall!
3. Adjust your lighting. When the sun goes down, take your lighting cues from the seasonal colors - soft oranges will always offer a better atmosphere than harsh whites or fluorescents.
4. Pick out a great book. Instead of working your way through a summer stack, pick out a brand new book - either one that's hot off the presses or an old classic you've been meaning to read. Why not escape to new lands with some travel literature or pick a seasonally appropriate spooky novel.
5. Keep the electric kettle handy. It may remind you of college, but this kettle will assuredly be much nicer and twice as convenient. Besides, those college memories of scholarly autumns settled into a library nook aren't exactly a bad scenario to go with. So pour yourself another cup of tea and slip back into your book.
---
Tell us About your Project
Our team of Radiant Experts is ready to help! Just tell us a little about yourself and your project to get started.
---
Did you find this post helpful?
Let us know by giving it some applause.
---
---