Blogs are an important tool for business marketing. Publishing blogs for your business is a strategic way to engage your audience, but sometimes those blogs can become too technical. To better connect with your readers, consider personalizing your blogs by allowing readers to know more about the people behind them.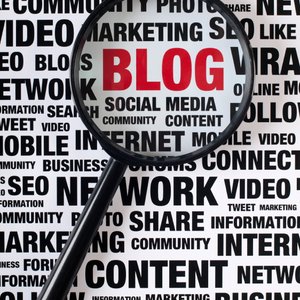 If you currently write blogs for your business or are considering starting, here are some tips to for successful business blogging.
1. Build a Powerful Network
There are two secrets to creating a successful blog. First create substantial and relevant content and second, create a network and community of like-minded people who will share your content for you. Building relationships is crucial for blog success.
2. Grab the Reader's Attention
A well-written opening paragraph for a blog post is essential to ensuring that your readers read the whole post and continue to come back to your site and read other blogs, week after week. Successful blogs have creative titles that will intrigue and touch the reader on a personal interest level.
3. Recruit Guest Bloggers
Having guest bloggers on your site allows them to not only promote themselves but also promote your business and blog community. Just be sure to check their content to ensure that it fits your business strategy and messaging.
4. Set up Google Authorship
Take advantage of Google Authorship. The process involves verifying your identity with Google as the author of specific posts. Google will favor authors who regularly contribute quality content. This should result in improved SEO and effectiveness of your biography.
5. Make Your Blog Mobile Friendly
There is an increasing popularity of mobile devices so make sure that your blog is mobile friendly. More and more readers are relying on mobile devices for their reading needs. Use this as an opportunity to grow your audience and cater to readers of your blog.
Here at WarmlyYours we have daily blog postings that range in content from technical tips and industry news to both professional and homeowner topics of interest. We strive to engage with our customers on every level. We are not just a company that sells radiant heating, we are a company that exudes passion about the products we sell and the genuine care we have for others.
If you'd like to check out our complete blog library, click here: https://www.warmlyyours.com/en-CA/blog
---
Tell us About your Project
Our team of Radiant Experts is ready to help! Just tell us a little about yourself and your project to get started.
---
Did you find this post helpful?
Let us know by giving it some applause.
---
---