Fall officially arrives this weekend with the autumnal equinox on Sunday, September 22, at 4:44 PM EDT, marking the midpoint between the summer and winter solstices. Historically, people have considered the equinox to have religious or other cultural significance, using it as a time to show gratitude for the harvest,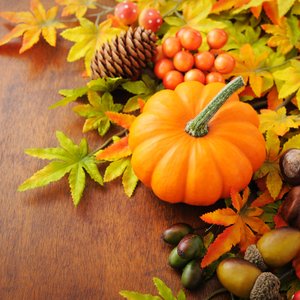 to reflect upon balance in life, symbolized by the equal number of hours of day and night, or to celebrate religious holidays. Whether or not you celebrate the equinox itself, there are plenty of reasons to celebrate throughout the fall season.
As the days become shorter and the nights grow colder and longer, everyone has a special reason to look forward to fall: cheering for your favorite football team, trick-or-treating, or even indulging in your favorite Pumpkin Spice Latte at Starbucks.
A Season of Comfort
Perhaps more than any other season, fall is associated with feelings of comfort, warmth and coziness. Throwing on an extra sweater or cuddling up next to that special someone in the warm glow of a bonfire keeps us cozy and warm against the chill setting into the autumn evenings. Our favorite fall treats, like mulled, spiced cider, and hot chocolate, warm us from the inside out.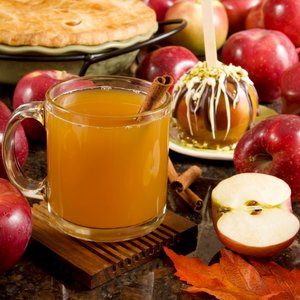 Tailgates feature burgers and brats, top-secret chili recipes, and more elaborate trimmings for the ambitious grill master. Comfort foods, like casseroles and soups, fill out weekly menu, while the fragrant aromas of baking breads, cakes, pies, and new twists on old treats, fill the air.
Fall is enjoyed as a season of comfort, when we appreciate the abundance of the harvest and reflect on the joys and rewards of the year as it winds down. Spending time with family and friends, from apple picking and hayrides to the traditional Thanksgiving meal, create warm memories of the season.
Cozy Comfort Year Round
Wouldn't it be great to capture that feeling of warmth and coziness to enjoy anytime? We can't stop the clock, but WarmlyYours can help you hang onto that fall feeling and ward off the bitter cold of winter. Even as the warmth of Indian summer still lingers the air, fall is the perfect time to add radiant heat to your home to keep you nice and toasty all winter long. The dark, chilly mornings of winter make it difficult to pull yourself out from under the covers and get started on your day. Installing WarmlyYours under floor heating with a programmable thermostat can make that first step out of bed, and every step to the shower, one of warmth and comfort, easing you into the activity of the day. Hop out of the shower and wrap yourself in radiant comfort with a thick, fluffy towel, gently heated on an electric towel warmer before grabbing a cup of your favorite pumpkin spice latte. Whatever your tastes or the season, WarmlyYours has the recipe for fall comfort -–no matter what the calendar says.
---
Tell us About your Project
Our team of Radiant Experts is ready to help! Just tell us a little about yourself and your project to get started.
---
Did you find this post helpful?
Let us know by giving it some applause.
---
---