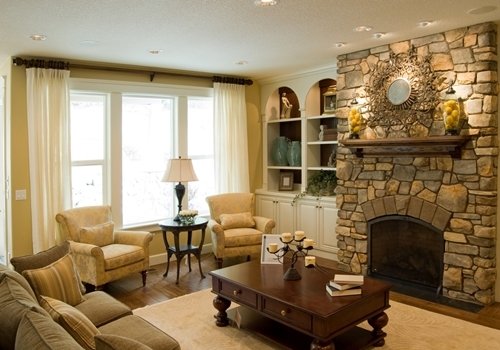 While many people predicted the recession would spur Americans to seek out smaller homes, a new survey finds that isn't the case.
The PulteGroup Home Index, conducted by national home builder PulteGroup, polled more than 500 people between the ages of 18 and 59 about their size and feature preferences for their next home.
Overall, the survey found that most people are not looking for smaller spaces. In fact, more than half of homeowners between the ages of 18 and 34 would like their next home to be larger than their current home, mostly to accommodate their growing families.
Forty percent of members of Generation X, who are between the ages of 35 and 54, said they want a larger home as well. While some (37 percent) want more space for their families, 29 percent said they need more storage space. 
However, one of the most surprising findings involved Baby Boomers, between the ages of 55 and 59. The survey found that only 28 percent are considering downsizing due to retirement or children leaving the home.
"It was interesting to see that 84 percent of homeowners ages 18-59 don't have plans to downsize their next home, even among baby boomers," said Deborah Meyer, chief marketing officer for PulteGroup.
According to U.S. Census Bureau data, the average size of a newly built home was 2,480 square feet in 2011, which is an increase of nearly 4 percent from 2010. This represents the first annual increase since 2007.
The PGHI also found that those considering a new home want certain features. When asked to rank the most important feature in their next home, nearly half (48 percent) said they want larger, open spaces, including master bedrooms, larger rooms and open floor concepts. Other important features included master bedroom suites, more storage space, outdoor living space and energy efficiency.
There are a lot of options to increase the efficiency of any home, whether it's new or old. Some people choose to buy energy efficient kitchen appliances, while others opt for installing more efficient heating options, such as electric radiant heating. According to the U.S. Department of Energy, radiant heat is more efficient than baseboard heat and is usually more efficient than forced-air heat because it eliminates duct losses. 
Two rooms that are not important to potential home buyers - formal dining rooms and formal living rooms. More than 20 percent of those surveyed said they rarely use their formal dining room, while 17 percent said they rarely use their formal living room. 
---
Tell us About your Project
Our team of Radiant Experts is ready to help! Just tell us a little about yourself and your project to get started.
---
Did you find this post helpful?
Let us know by giving it some applause.
---
---