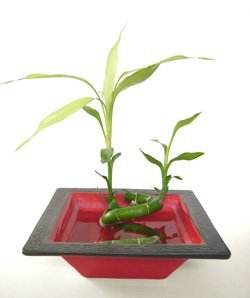 There are many benefits to installing electric floor heating in your home. As public awareness rises around energy consumption and conservation, it just makes sense to have a discussion about how you can enjoy the benefits of radiant heating and be a part of the green movement.

Electric radiant heating systems are often installed under naturally cold surfaces, such as tile, stone and hardwood. The heat from the system penetrates the flooring and warms from the ground up. The warmth transfers directly to you and warms everything it touches as it radiates throughout the room. It's sort of like stepping out of the shade and into the sun; the air temperature is essentially the same, but you feel warmer.
By using radiant heating, even as a supplemental source of heat, the temperature throughout the room is more constant as compared with your standard forced-air system, where the warm air rises, cools and then falls to the floor. Your room will feel warmer, prompting you to turn the temperature on your thermostat down. To better explain this phenomenon, Alex Wilson, a writer for Environmental Building News, said it this way,

Homeowners with radiant-floor heating are likely to be comfortable at lower air temperatures because of the elevated mean radiant temperature in such homes, the lack of significant airflow (as occurs with convective hydronic heating and forced-air heating systems), and the delivery of heat at floor level. Proponents of radiant-floor heating argue that someone normally comfortable at 72°F (22°C) will be comfortable in a building with radiant-floor heating kept at 68°F (20°C).

Operating your floor heating system with an Energy Star rated, programmable thermostat further reduces energy consumption. You can program your thermostat to be "on" only during the time that you actually want to enjoy your electric floor heating system. For example, a very popular application for electric floor heating is in the master bathroom. With a programmable floor heating thermostat, you could set your system to run in the early morning and late evening, the times of the day that you are most likely getting ready for work or getting ready for bed. During those times when you are spending most of your time in the master bathroom, why not take advantage of the additional warmth being generated by your floor heating system and lower your whole house thermostat?

If you're like the majority of people living on this planet, you may not have been thinking about the eco-friendly aspects of your home when you purchased it. We can't all rebuild our houses, but we can make more ecologically responsible choices in the future. If we can turn our thermostats down and stay as warm (or warmer), thereby wasting fewer resources, why wouldn't we do that for Mother Earth?

Many of us will have to replace our floors at some time, so why not add radiant floor heating then? You can even go one step further to reduce your carbon footprint by selecting hardwood flooring. Hardwood had become such a popular flooring covering option and can be installed in virtually any room in your home. Recently, the National Wood Flooring Association (NWFA) published an article, Radiant Wood Floors: Wood Floors Over Radiant Heat Reduce Carbon Footprint, and explained that, "Because wood floors are sustainable and renewable, they increase radiant heat's benefits." Further, the NWFA recommended many wood types that are compatible with radiant heating: American cherry, American walnut, teak, antique heart pine, ash, bamboo, Brazilian walnut, bubinga, Douglas fir, iroko, kempas, padauk, purpleheart, red oak, Santos mahogany, and sapele. Why not complement the strength and beauty of your hardwood flooring with radiant floor heating? It's the eco-friendly thing to do. Think radiant warming, not global warming!

To learn more about installing radiant heating under hardwood flooring, check out: https://www.warmlyyours.com/en-CA/radiant-heating/floor-heating-system/hardwood-floor-heating/floor-heating-impact-on-hardwood-floors/. Also, find out why WarmlyYours TempZone™ floor heating received the Gold Star rating for its electric floor heating under hardwood, check out: https://www.warmlyyours.com/en-CA/radiant-heating/floor-heating-system/hardwood-floor-heating/studies/.
---
Tell us About your Project
Our team of Radiant Experts is ready to help! Just tell us a little about yourself and your project to get started.
---
Did you find this post helpful?
Let us know by giving it some applause.
---
---