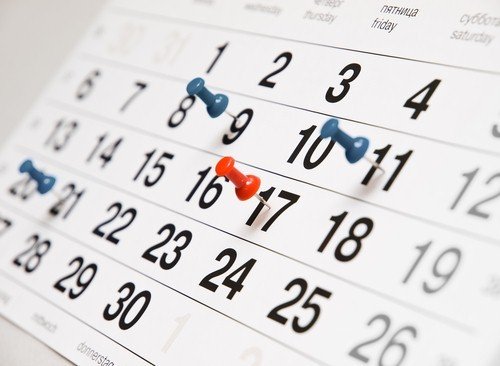 Of the very few things that are assured in life, one of them is that the next holiday will sneak up on your before you know it. With the Fourth of July only just out of the way, Labor Day weekend will be here in a matter of weeks, with masses of family and friends descending on your pool or backyard for a cookout that sends the summer off in style. Then, in the blink of an eye, it'll be Halloween and kids will be clamoring for costumes and candy. Less than a month later, it's back to family gatherings for Thanksgiving, which is really just a primer for that holiday to end all holidays (at least until New Years Eve) - Christmas.
So how do you properly prepare the home for swarms of family and sugar-high kids? Have no fear, and take these renovation and design suggestions step-by-step.
Labor Day
Labor Day is usually the last of the patio holidays for those not living in the Southwest. It's a final hurrah of grilling, barbequing and keeping the cooler flush with drinks. You'll want to make sure your patio or deck is in prime condition for this year's events. It might be the right time to invest in new outdoor furniture or, for the unprotected patio, get a retractable awning - the sun will still be blazing, after all. Purchase that grill you've been daydreaming about, or go all out and build a firepit - it's easier than it looks, and it's a functional bit of décor that will last you well into the autumn months!
Halloween
This may be the only Holiday that's centered around the foyer instead of the kitchen, living room or outdoors. There's sure to be heavy traffic of both kids and chaperones stepping inside or standing at the door, so you'll want everything well-lit and inviting. This is the ideal time to adjust light fixtures or completely rethink your entire lighting scheme. Go for what fits your home's style sensibilities the best - maybe an antique chandelier.
Thanksgiving
As Halloween is to the foyer, Thanksgiving is to the kitchen - and always will be. No holiday is so as centered around food as this one, and that's truly something to be thankful for. In preparation for Thanksgiving, it's never too early to start renovating and redesigning your kitchen. While there are many tracks you can take toward more delicious or easily prepared feasts, one major design overhaul is catching on and gainingsteam - green kitchens.
By investing in energy-efficient appliances like fridges, dishwashers and even small counter top units like microwaves or an electric mixer,  you can shave dollars off your electric bill and help keep Mother Nature happy. Don't forget to recycle, either!
Christmas
Hardly a month after everyone scatters following Thanksgiving, friends and family will gather again with just as much food but more presents. This is the time of year - with bitter chills and sudden snowstorms - to expect overnight visits. Keep the guestrooms clean and comfy, but preempt the winter weather by installing radiant floor heating. This eco-friendly method of heating the home relies on radiating heat and convection to warm rooms from the ground up. Radiant heat systems are easily installed under any floor type and don't rely on ducts or gusts of hot air to keep a room comfortable.
Don't be caught unprepared during the holiday season. Seize the current moment, and settle back to enjoy the later ones.
---
Tell us About your Project
Our team of Radiant Experts is ready to help! Just tell us a little about yourself and your project to get started.
---
Did you find this post helpful?
Let us know by giving it some applause.
---
---