WarmlyYours Radiant Heating, makers of energy-efficient radiant electric heating solutions for any flooring surface and bathroom spas, announced the addition of another service to their Smart Advantage suite - the SmartSet service.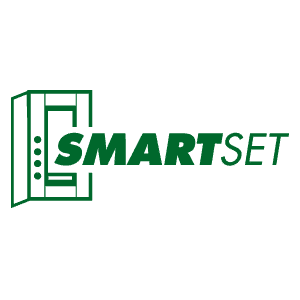 Because WarmlyYours understands the challenges of fully understanding and benefiting from the savings that a programmable thermostat can bring, we are pleased to announce our FREE* SmartSet, an easy, convenient thermostat programming service. We are the FIRST in the industry to introduce and offer such as service at no cost to the homeowner or trade professional.
We provides this service for our customers in an effort to promote optimal energy-efficiency with your radiant heating products. Because only two out of five are programmable and of those two that are programmable, only 6 percent are actually programmed by the owners, the company identified a valuable service to fill an important need.
"Most homeowners are paying more money on their energy bill for less thermostat functionality," said WarmlyYours President/Owner Julia Billen. "Most programmable thermostats are confusing - full of unexplainable buttons, boring, or just not smart enough to keep and demand the homeowner's attention. And, we decided it was time to put the energy power back into the hands of our customers."
According to Energy Star, correctly programming the thermostat will save approximately $180 per year. But many homeowners with programmable thermostats don't save any energy at all.
With SmartSet, trained, secure, screened professionals will come to the homeowners' home and program their thermostat, onsite. Their SmartStat™ Thermostat is an intelligent programmable thermostat that has all the features to fit the owner's lifestyle, like early-start, ambient and floor temperature settings – giving the homeowner the ability to save money all while enjoying the radiant heat products.
With this service, the programmer will work with you to understand their weekday and weekend schedule, the time that you awake in the morning and when they go to bed at night. Understanding this and programming the thermostat with these thoughts in mind will help you optimize their radiant heat experience. The ability to program your thermostat puts the power back into your hands. You will choose and control your energy bill, instead of being enslaved by it.
We have designed this service with both the homeowner and the trade professional in mind. For the homeowner, you will receive the peace of mind of having an expert program and set their thermostat for optimal comfort and energy-efficiency, and for the trade professional, you will be able to offer this as a new service to your own customer-base.
Start saving today!
*Free with the purchase of a floor heating system. Available in the US market, only.
---
Tell us About your Project
Our team of Radiant Experts is ready to help! Just tell us a little about yourself and your project to get started.
---
Did you find this post helpful?
Let us know by giving it some applause.
---
---