As 2016 began, bathroom trends saw many enhancements in style, color and design. More so because bathroom upgrades continue to dominate over all other home remodeling projects, and people are more willing to invest time and money in bathroom renovations. Experts suggest that creating a budget, searching for the right designer and coming up with a bathroom wish list can "ensure that you have a clear vision of how you want your revamped space to look, work and feel." However, "with so many resources and choices out there, it can be overwhelming to sort through the different options and styles on your own," explains improvenet. To make the research process easier for you, we've reviewed and compiled a list of the hottest bathroom trends this year. Check them out: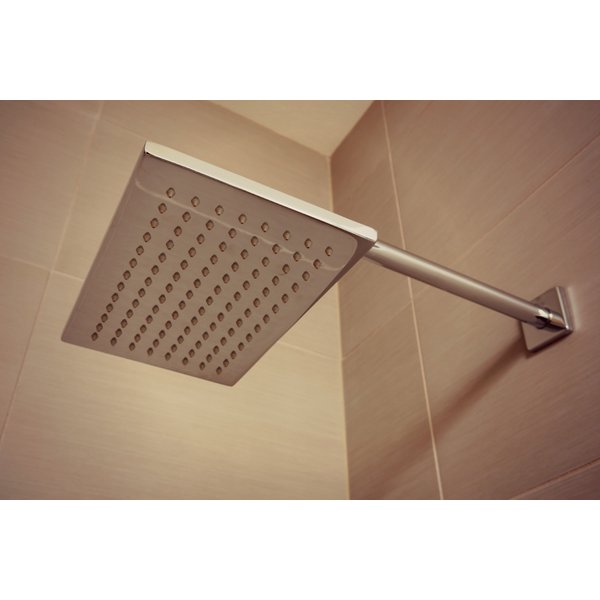 Square-Shaped Fixtures and Showerheads
"Squares, almost-squares and angular-shaped designs are hot these days," say experts at Decorator's Wisdom. From web pages to cosmetics palettes to automobile designs, blocky looks and square shapes seem to be popping up everywhere. While homeowners are becoming enthused by geometric inspired square faucets and fixtures that offer eye-catching features that are sure to impress, "crafters are enjoying a resurgence of interest in granny squares as they are versatile shapes that work well in modern, contemporary and transitional bathrooms," according to Decorator's Wisdom.
As these angular designs are especially well-suited for use in bathrooms, they are making appearances in a variety of bath elements, including bathtubs, shower heads and soap dishes.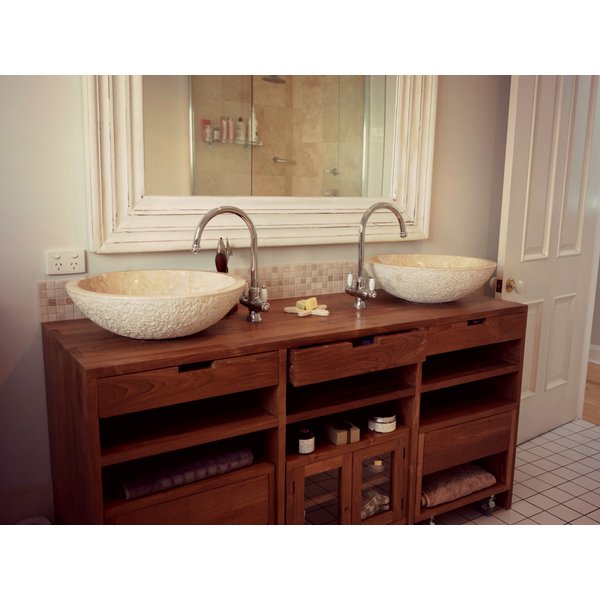 Bathroom Vanities With Open Shelving
Lately, bathroom vanities with open shelving are being featured on the Internet, online forums and on the pages of our favorite magazines. Their sleek, contemporary designs offer a fresh and original look in addition to the spacious cabinets for storage. Experts at Decorator's Wisdom advise that "it's a good idea to have some open shelving at eye level in the bathroom, but to reserve some behind-closed-doors space too."
Shower Seats For Shower Bench Heating
The genius who came up with the idea of shower seats, the innovative new trend that is picking up steam in 2016, is being admired across America. As Decorator's Wisdom puts it, "you'll agree if you're one of those people who has to shower when half asleep. Maybe you wake up early to work out in the morning, or maybe you come home falling-asleep-tired after doing a job that demands a follow-up shower." Wouldn't it be lovely to have a warm seat to relax in while you make suds and shampoo?
To seamlessly complement your shower seat, WarmlyYours' TempZone™ Shower Mats have been exclusively designed to provide warmth to two areas in the shower, the floor and a shower bench. Our TempZone™ Shower Floor Mats ensure that your first step into your shower is a warm and soothing experience. Engineered to cover traditional shower floor areas and taking the shower drain into consideration, these shower mats are a trendy luxury to add to your bathroom.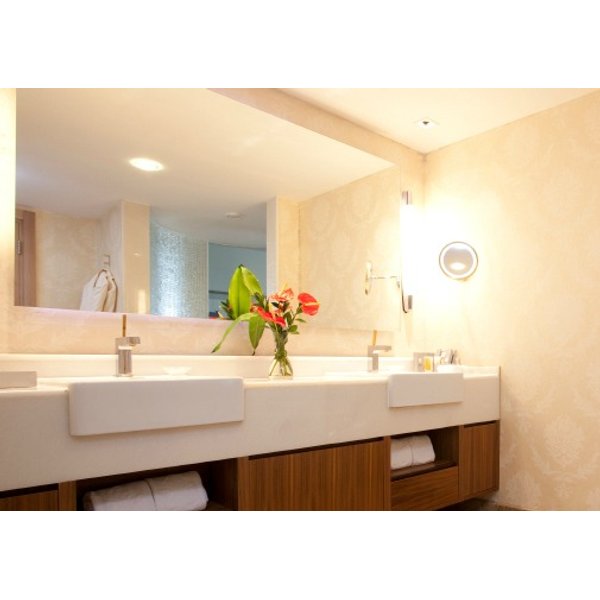 Anti-Fog Bathroom Mirrors
Foggy bathroom mirrors are an annoyance you no longer have to put up with, thanks to the availability of bathroom mirror defoggers. Now having fog free mirrors in your bathroom is easy to accomplish with WarmlyYours ClearlyYou™ Mirror Defoggers. They are easy to install with a quick application to the back of any wall-hung mirror in just minutes. More importantly, they transmit gentle warmth across the mirror's surface, preventing moisture from forming while you bathe or shower.
Heated Floors
Bathroom floors are notoriously cold, but they don't have to be. The solution: electric heated floors. "These are currently being installed in rooms besides just the bathroom, but they are particularly popular in the bathroom due to their ability to help dry out moisture and humidity that results from bathing and showering," said Mike and Amy, two DIY enthusiasts.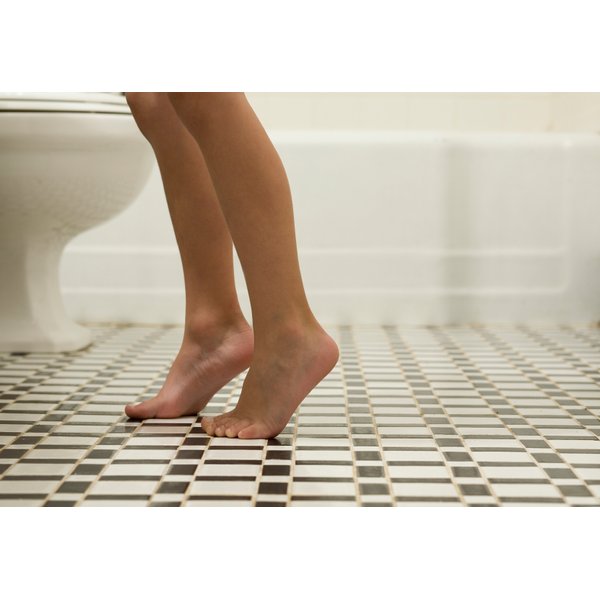 If you're thinking about adding heated flooring to your bathroom, look no further! WarmlyYours provides in-floor heating that can be installed under different floor types such as tile and stone, carpet, concrete, nailed hardwood and floating wood flooring. This means you can enjoy the trending luxury of having heated floors in your bathroom. Our floor warming is inexpensive to install and usually costs just pennies a day to operate.
By blending radiant heat with the hottest bathroom trends, you can achieve the look that you want with the comfort you need for daily living. If you'd like more information on WarmlyYours bathroom luxury items or if you simply want an expert to walk you through the steps for obtaining any of our radiant heating products, visit us at www.warmlyyours.com or give us a call at (800) 875-5285. Enjoy these latest trends for yourself!
Articles you may be interested in:
How Much Does a Warm Floor Cost in this Des Moines Basement Bedroom?
Four Signs You Should Invest in Heated Floors

Selling the Features and Benefits of Radiant Heated Floors
Sources
---
Tell us About your Project
Our team of Radiant Experts is ready to help! Just tell us a little about yourself and your project to get started.
---
Did you find this post helpful?
Let us know by giving it some applause.
---
---