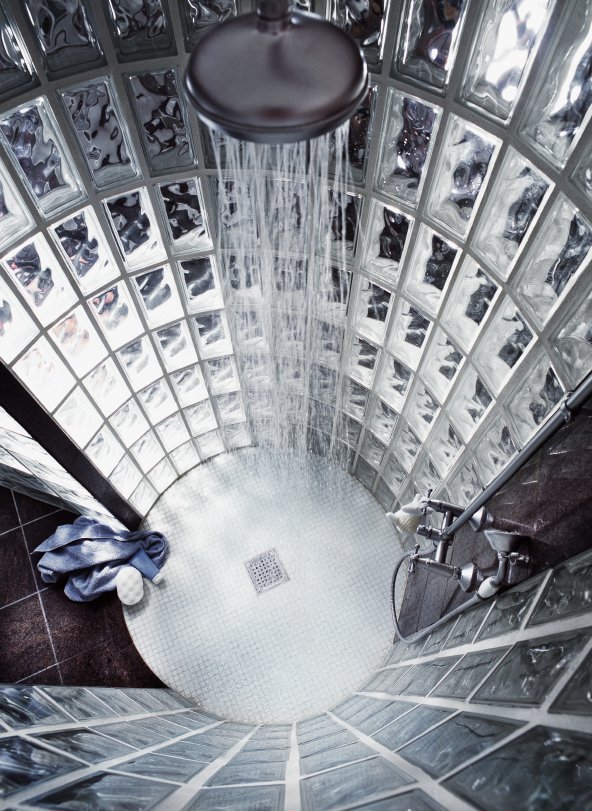 An effective bathroom's design addresses all our needs – physical and spiritual. A bathroom is the one room where we start and end our days, and that's probably why it serves as the most important room of the house. The layout and design of bathrooms have dramatically changed in the recent decades, and more people are willing to invest in aesthetically-pleasing, elegant bathrooms. According to The Home Depot, "remodeling your bathroom is one of the most cost-effective ways to increase the value of your home," and it can also go a long way toward improving the quality and satisfaction of your life. If you are planning on remodeling your bathroom, consider including these convenient features:
Upgraded Shower
Business Insider reports that an average American spends less than an hour in a day on personal care. With that being said, it comes as no surprise why most homeowners are starting to prefer deluxe shower upgrades over bathtubs. Many people don't find the time to soak in the tub, while hopping in and out of the shower is fast and easy. Showers are a better investment as they take less space and offer similar functionality. To add an extra touch of luxury, consider adding features to your shower that allow you to set water pressure and temperature, turning a daily routine into a trip to the spa.
Shower Mats
For an added luxury, you can install shower mats to ensure your first step into your shower is a warm and soothing experience. These floor mats are designed with a wire-free drain for fast and easy installation and are configured to the slim design of shower benches. WarmlyYours' TempZone™ Shower Bench Mats are an investment worth making, as they guarantee that the time spent in your shower is warm and inviting.
Heated Floors
Radiant floor heating doesn't come out of a vent or baseboard, allowing for more flexibility in placing furniture around the room. But more importantly, the heat produced is evenly distributed throughout the room for an overall warmth and increased comfort level. "Because there is no ductwork for traveling heat to get lost in, more of the heat that is produced makes it to the area it is intended to go." Redbeacon highlights that "the most compelling benefit of [floor heating] systems, however, is their energy- and cost-efficiency, making them a perfect choice for those looking to beat high energy costs."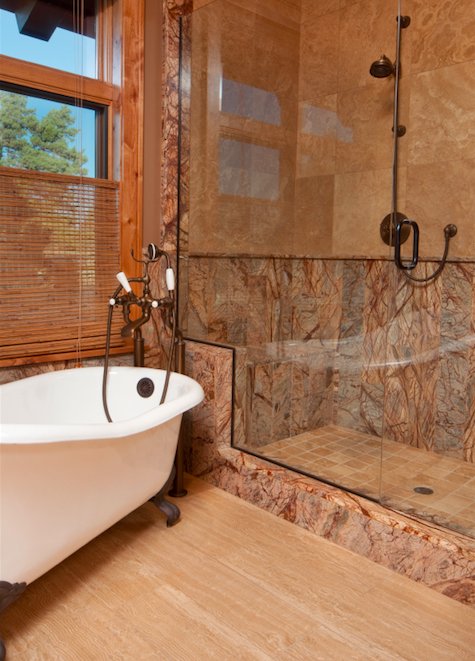 WarmlyYours offers electric radiant heating for any type of floor surfaces such as wood, tile, stone or marble. With WarmlyYours' in-floor heating in place, you can experience the luxury of stepping out of the shower onto a soothing heated floor.
Increased Storage
With a few DIY efforts and a little bit of creativity, you can come up with savvy storage ideas for your small or large bathroom that will help you add space and stay organized. Adding more storage space with shelving or cabinet units that match the décor will not only add luxury to your bathroom but also add valuable functionality. For instance, Marian Parsons of Miss Mustard Seed "hung an easy-to-make handmade wall cabinet to make use of the empty wall space. The different compartments store a variety of bathroom items while maintaining an organized look."
Private Commode
A trending feature home shoppers usually look for is a concealed commode. By adding a half wall or fogged glass pane around the commode, you increase both privacy and sanitation in the bathroom, and as the United Nations notes, "sanitation is an investment with high economic returns." This feature gives the bathroom a more spa-like atmosphere and between the roomy shower and heated floors, your bathroom will cease to feel like a functional space and instead take on a more opulent aura.
Green Solutions
As more awareness is drawn to environmental concerns, homeowners are encouraged to do their part to reduce their carbon footprint. You should keep the following things in mind while incorporating green solutions in your bathroom:
Water reduction: One of the most popular efficiency remodels is the addition of water-saving appliances. By using water-efficient products (such as WaterSense shower heads, faucets and commodes), "consumers save natural resources, reduce water consumption, and save money," explains the EPA.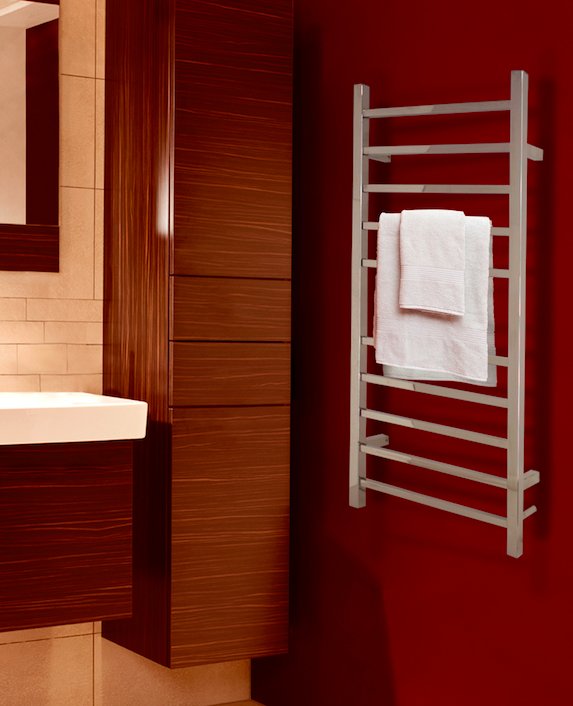 Energy-Efficiency: Save energy by purchasing products such as fluorescent or LED light bulbs that cut back on energy consumption. WarmlyYours' in-floor heating is another example of an energy-efficient product, as 100 percent of the energy that is used is converted to heat.
Towel Warmer
By adding this affordable extravagance, you can wrap a fluffy, warm towel or bath gown around you after you are finished with a hot bath or shower. WarmlyYours' towel warmers are made with superior hand-finished quality metals, with each model including a control timer and hidden wiring mounts for single stud installation. You also have the option to choose from several different models to match your current bathroom design.
By bringing these affordable features to your bathroom remodeling project, you add a glamorous sparkle to the room that will also complement the house and improve your lifestyle. It is essential to make use of every inch of space that is available to you as you create your dream bathroom and these features will help you do just that.
Articles you may be interested in:
How to Bring Warmth to Today's Hottest Bathroom Trends
How to Transform Your Bathroom into an In-Home Spa
Radiant Heating Remains Prominent in Kitchens and Bathrooms
Sources:
businessinsider.com
homedepot.com
redbeacon.com
hgtv.com
esa.un.org

Items You May Be Interested In
---
Tell us About your Project
Our team of Radiant Experts is ready to help! Just tell us a little about yourself and your project to get started.
---
Did you find this post helpful?
Let us know by giving it some applause.
---
---