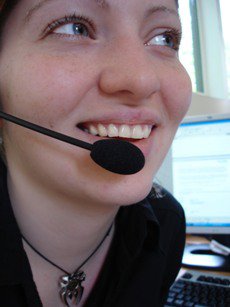 In our continuing effort to consistently provide the best customer support possible, we recently started requesting customer feedback through an email survey. We are genuinely interested in how customers rate the level of service they are receiving from WarmlyYours Account Managers …so much so that we even ask for suggestions about how we can improve the customer experience.

We have gotten a lot of responses from our customers, and a large majority were even willing to devote a few minutes of their time to write thoughtful comments. Our customers are our best resource we have in getting a better understanding of what we do well and what still needs work.

Over the last couple of years, there has been a surge in companies who are surveying their customers (how many times have you bought something online and were solicited for that very thing?). Since I'm behind the scenes and know first hand, I can tell you that we actually do listen to the good AND the "not so good" feedback and really do try to make changes for the better. We aren't just interested in hearing how awesome we are! While it can be hard to hear that you don't do something well, I think we've got enough confidence as a company to know that "less than positive" feedback signals the need for change. I personally think this puts us ahead of the game.

Most of the survey responses sing the praises of our Account Managers (many of whom request that their dedicated Account Manager get a raise!) or compliment us on our products. And don't get me wrong, praise is a wonderful thing, but I think it is important to look at the negative feedback as well. To me, getting to the heart of any real issue is in evaluating the responses from the folks who walk away unsatisfied. A happy customer will tell their friends about us. An unhappy customer will tell everyone about their bad customer experience. Unhappy customers are very powerful change agents.

I WANTED TO SHARE A FEW OF THE ACTUAL REPONSES WITH YOU!

"I love a company that stands behind their product. When I have had a problem your quick & appropriate response has insured my loyalty."

"The quote system you provide leaves nothing to chance. You make everything easy."

"Placed my order late on Tuesday and received it on Wednesday. Shipping cost was too expensive though."

"Overstress the need for an ohm's meter throughout the install. Slow, careful installs a must! Provide an OHM meter instead of the circuit check."

Stay tuned for more survey results in the future and I can assure you that we are reading every one of them and working to improve the things we can!
---
Tell us About your Project
Our team of Radiant Experts is ready to help! Just tell us a little about yourself and your project to get started.
---
Did you find this post helpful?
Let us know by giving it some applause.
---
---