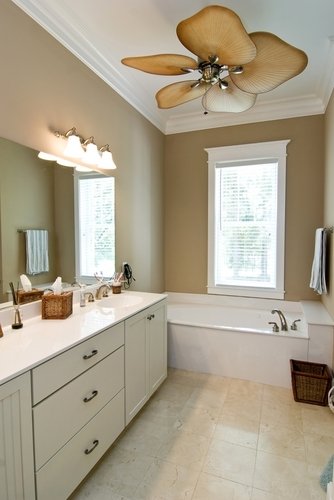 The winter often means more time spent indoors for individuals of all ages. Colder temperatures and shorter days often force people to stay inside for long periods of time, and can result in increased feelings of sadness. 
In fact, many people become depressed during the winter, due to a condition known as seasonal affective disorder (SAD). According to Harvard Medical School, about half a million Americans suffer from SAD, while others may simply have milder symptoms known as the winter blues. Common symptoms of the condition include feelings of sadness, loss of pleasure and energy, feelings of worthlessness, inability to concentrate and an uncontrollable urge to eat foods high in sugar and carbohydrates - also referred to as "comfort foods."
The good news for anyone who tends to feel depressed during the winter is that there are treatment options available. Many doctors prescribe light therapy, antidepressants and counseling for SAD sufferers. However, making your home more comfortable and inviting may also help cure mild cases of the winter blues.
Updating your bathroom is a great project for any time of the year. In fact, the National Home Builders Association reports that nearly 80 percent of all home improvement jobs are bathroom renovations. Many people choose to do work on their bathroom because it's a room that is used several times a day, each day, and is often seen by guests. 
Small aesthetic changes like paint, a new shower curtain and accessories can instantly change the look of any bathroom. But many homeowners choose to occupy their time and effort during the winter to spearhead larger renovations.
New Flooring
Changing the flooring in your bathroom is a great way to instantly update it. Choose tile or hardwood to give your room a new feel. Even adding a luxurious area rug can make a difference. 
Many homeowners also opt to install radiant floor heating when changing their floor. This type of heat has been shown to be more efficient and comfortable than traditional heating systems, and is considered ideal for bathrooms. After all, what's better than getting out of the shower and stepping onto a nice, warm floor all year long?
Update the shower
Whether you decide to install an entirely new shower unit, or simply purchase a new shower head, new fixtures will help you save water and create a luxurious bathing experience. 
Change fixtures
A new toilet, faucet, lighting and other bathroom elements all help give your room a fresh appearance.
The good news for anyone embarking on a bathroom renovation this winter is that once it's complete, they can enjoy it and chase away the blues all year long!
---
Tell us About your Project
Our team of Radiant Experts is ready to help! Just tell us a little about yourself and your project to get started.
---
Did you find this post helpful?
Let us know by giving it some applause.
---
---