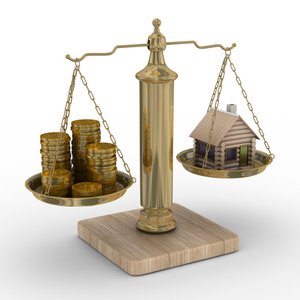 The building industry has continued to show much improvement, starting in 2012 and now into the New Year. Unfortunately, every year has its ups and downs and this month shows a decrease in builder confidence. But that doesn't necessarily mean that we won't see more positive progress throughout the year.
This month, builder confidence in the market for newly built, single-family homes stalled for a third consecutive month, with a two-point reduction to 44 on the National Association of Home Builders/Wells Fargo Housing Market Index (HMI).
The NAHB/HMI is a monthly survey that measures builder perceptions of current single-family home sales and sales expectations for the next six months. A reading above 50 is considered positive with more builder's viewing home sale conditions as good.
With the March report, the total index remained below 50 for the 83rd straight month. The last time the HMI was above 50 was April 2006, when the reading was 51 as the index was falling.
NAHB Chairman and homebuilder, Rick Judson explains that, "Following eight consecutive months of improvement, builder confidence leveled off in January and has since edged down several points. Although many of our members are reporting increased demand for new homes in their markets, their enthusiasm is being tempered by frustrating bottlenecks in the supply chain for developed lots along with rising costs for building materials and labor. At the same time, problems with appraisals and credit availability remain considerable obstacles to completing deals."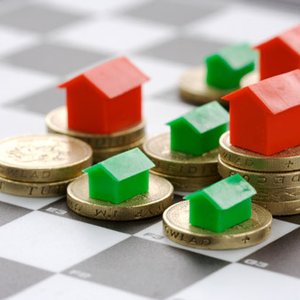 To further detail the HMI report, the survey gauges builder perceptions of current single-family home sales and sales expectations for the next six months as "good," "fair" or "poor." The survey also asks builders to rate traffic of prospective buyers as ""high to very high," "average" or "low to very low." Scores from each component are then used to calculate a seasonally adjusted index where any number over 50 indicates that more builders view conditions as good than poor.
"In addition to tight credit and below-price appraisals, home building is beginning to suffer growth pains as the infrastructure that supports it tries to re-establish itself," explained NAHB Chief Economist David Crowe. "During the Great Recession, the industry lost home building firms, building material production capacity, workers who retreated to other sectors and the pipeline of developed lots. The road to a housing recovery will be a bumpy one until these issues are addressed, but in the meantime, builders are much more optimistic today than they were at this time last year."
While the HMI component gauging current sales conditions declined four points to 47, the component gauging sales expectations and traffic of prospective buyers posted gains, of one point to 51 and three points to 35, respectively, in March.
---
Tell us About your Project
Our team of Radiant Experts is ready to help! Just tell us a little about yourself and your project to get started.
---
Did you find this post helpful?
Let us know by giving it some applause.
---
---