Minneapolis, Minnesota, forms the "Twin Cities" with the neighboring state capital of St. Paul. The larger of the twin cities, Minneapolis is the 16th largest metropolitan area in the US. Bisected by the Mississippi River, Minneapolis is abundantly rich in water, with thirteen lakes, wetlands, the Mississippi River, creeks and waterfalls, many connected by parkways in the Chain of Lakes and the Grand Rounds National Scenic Byway.
Although known for its parks and lakes that are enjoyable during the summer season, Minneapolis winters can be very harsh. According to currentresults.com, from October to April, Minneapolis can remain below freezing all day long. The city typically has 69 days a year when the temperature never rises above 32 degrees Fahrenheit. And if that isn't enough, the average annual snowfall is 54 inches. Between the consistently cold temperatures and the snowy winter weather in Minneapolis, radiant floor heating is a welcome addition to warm up any room in the home. Here's how you can make radiant heat a reality in your home.
See How Radiant Heat Can Transform your Kitchen 
These Minneapolis homeowners had planned to upgrade their kitchen for a long time, so when it came time to fulfill their dream, it made sense to enhance their project with underfloor heating. The cost was $798 for a 1.5' x 56' TempZone™ Flex Roll to heat 84 square feet of the beautiful wood floors in this medium-size kitchen. That amounts to just $9.50 per square foot! See floor plan.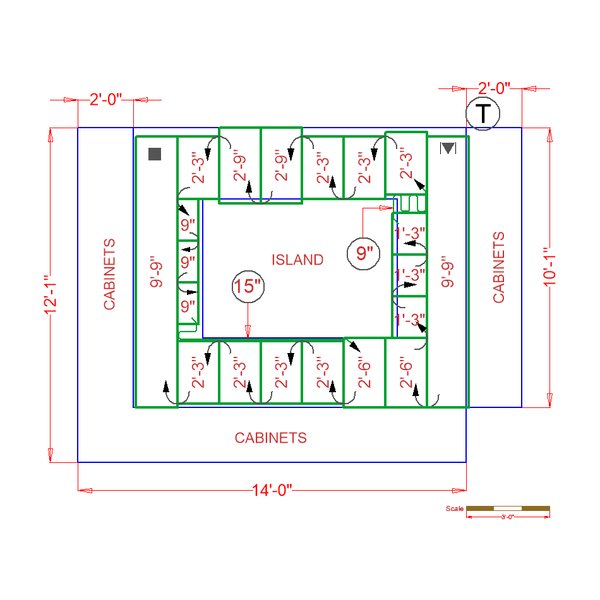 In addition, the cost to operate the system is relatively low. It costs 53 cents a day to heat the kitchen for 8 hours, based on WarmlyYours' Operating Cost Calculator. This tool factors in the average kWh cost in Minneapolis of approx. 12 cents. During the coldest month of the year, it costs $47.56 to run the system. All year long, it's estimated to cost under $225, according to WarmlyYours' Heat Loss Calculator. A small price to pay for the cozy comfort it brings to one of the most active rooms in the home!
When it comes to radiant heat, it doesn't end with the floors. WarmlyYours also offers Countertop Heating to take the chill off cold stone and granite counters. The best part is that you can add the heat underneath your existing counters so it's easy to install without any remodeling.
Choose a Control that Best Meets Your Needs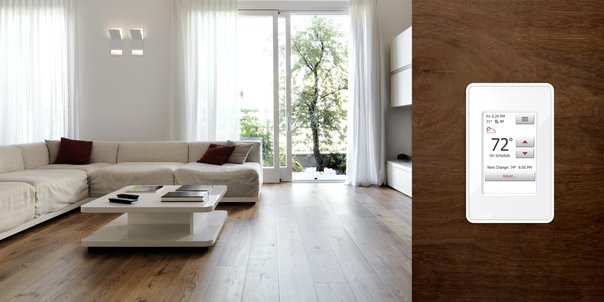 WarmlyYours offers a full range of controls with the newly introduced nSpiration Series of Thermostats. There are a wide variety of options; from the nHance thermostat that is reasonably priced and features an easy to read backlit display to the nSpire Touch WiFi thermostat that is fully programmable with WiFi enabled remote control. However, if you just want the basic thermostat with no frills or programming capabilities, there's the nTrust thermostat that is very budget-friendly with a simple "set-it-and-forget-it" operation. 
With a model for every application and every lifestyle it's easy for you to select a floor heating control as inspired as you are. If you want advice on what would be the best option for your lifestyle, or just have a question please call us at (800) 875-5285 and one of our friendly, knowledgeable staff will be happy to help.
Get Your Free Instant Quote and Installation Plan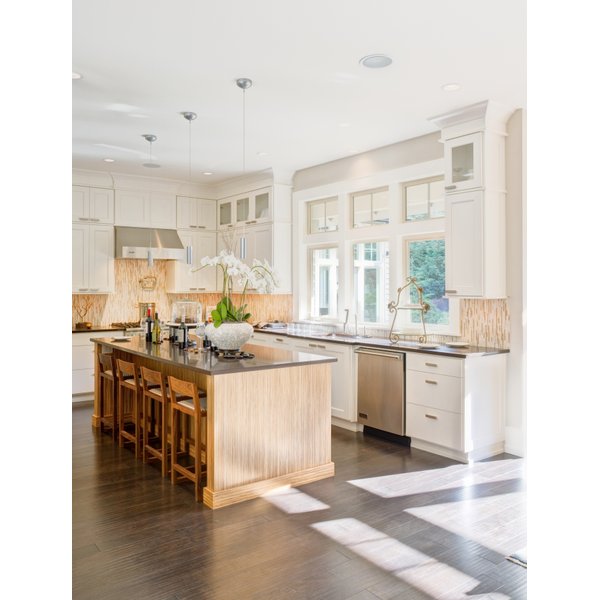 To find out how much it would cost to install electric floor heating in your kitchen or any room in your home, visit www.warmlyyours.com and check out the Instant Quote tool. After entering some information about your project, the tool will provide a quote that shows the recommended products and their respective costs.
Once you have your quote, we also suggest that you get a custom installation plan. This plan will detail how the product should be installed, including an electrical plan for your room. To get a custom installation plan, you can submit a floor plan online or contact a WarmlyYours sales representative at sales@warmlyyours.com or 800-875-5285.
If you have any questions once you begin to install your radiant heating system, you can feel free to contact our technical support team at 800-875-5285. Our team is available 24/7 to help you with any installation questions you may have whenever you need assistance.
---
Tell us About your Project
Our team of Radiant Experts is ready to help! Just tell us a little about yourself and your project to get started.
---
Did you find this post helpful?
Let us know by giving it some applause.
---
---