Every April, National Decorating Month gives people a reason to look around their homes and decide where they'd like to improve their surroundings. If an annual survey by California Closets is any indication, many Americans will look for ways to add color and texture to their home designs.
But just as important as what they'd like to do new in their home decorating, the poll reveals the choices they have already made. Ninety percent said they currently rely on color to spruce up their homes and 65 percent consider texture an important ingredient in the home decor.
What They Like
What's most likely to affect their choices is often what colors mean to them. Bright colors, for instance, represent happiness to 61 percent of the survey respondents. For 51 percent, neutrals suggest a feeling of luxury and muted hues have a calming influence.
Half of the people polled brought texture into the design mix by finding unique wood grains in tables, finishes and accessories. Soft furnishings such as pillows, rugs and window coverings are a good source for both color and texture, they said.
Melding Function with Color
This year's nationwide survey of more than 1,200 women also found that functionality is an important consideration when consumers are purchasing furniture and accessories for their dwellings.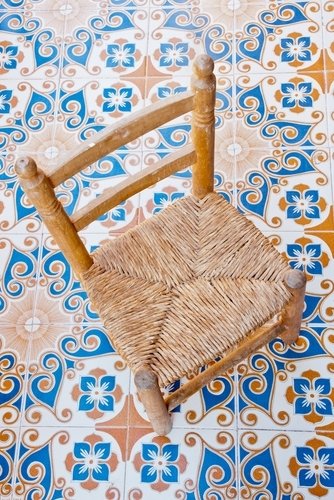 Designer Jean Gallagher, who owns Galla Studio in Pennsylvania, counsels homeowners that choosing colors is just one part of designing a room that looks and functions the way they want. Arranging furniture, reducing clutter and selecting finishes are also important components.
"When decorating, don't be intimidated by the word design," she said. "Design simply means determining the most pleasing use of your belongings and suggesting additions to create a space that reflects your personality and serves your needs."
For instance, when homeowners are looking for ways to improve their bathrooms, they might consider installing radiant floor heating and towel warmers. The decor of a bathroom is important, but there are few rooms in the house where comfort is more important. Both features are aimed at making bathing comfortable.
Once functional items are in place, Gallagher said homeowners can think of colors as they relate to utility. Their choice of hues can make a room look larger or smaller, create a cozy or open  atmosphere and focus attention on the best parts of a room and away from trouble spots.
---
Tell us About your Project
Our team of Radiant Experts is ready to help! Just tell us a little about yourself and your project to get started.
---
Did you find this post helpful?
Let us know by giving it some applause.
---
---