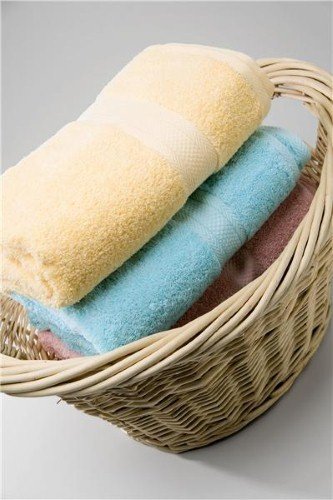 Frankly, the words cozy and laundry room seem to exist in opposite realities. After all, how often do you think of getting the wash done as being the equivalent of curling up beside a crackling fire with a mug of cocoa? Never. But there's no reason your laundry room shouldn't be on the comfy side, especially as winter rears its chilly head. But when it comes time to design a warm and inviting laundry room, how do you go about it? Consider a few of these tips.
Wood tones and an autumnal palette
The first thing you'll want to do when redesigning your laundry room is decide what color palette you want to go with. When you're talking about cozy, nothing gets quite to the essence of that word like an autumnal palette. Full of rich browns, reds and oranges, this color arrangement can make even a room for chores a welcoming space. Complement these hues on your walls and cabinetry with plenty of solid wood. From counter spaces to cupboards, go the rustic route and involve lots of wood tones. The patina of grain and glowing browns and tans will bring out the best in your space. You may even want to go with an engineered wood floor! Consider bamboo if you're a green thinker looking for a sustainable option.
Literal warmth
Naturally, you'll want to keep yourself literally warm while you're doing the laundry. One of the best options for this is radiant floor heating. The brilliance of radiant heating systems is that they fit right under your floorboards and use all-natural convection currents to transfer heat into your room - right from the ground up! Radiant heat is a green and energy-efficient method of heating, and it's sure to improve your room's air quality as well.
Energy efficiency and green thinking
If you've gone the sustainable route or are interested in pursuing radiant floor heating, you may also want to take the leap on a new washer and dryer. Next to large kitchen appliances like the fridge or dishwasher, the washer and dryer are among the top energy offenders in the house, guzzling more than their fair share. Look into energy-efficient models approved by Energy Star and you're sure to save a bundle on utility bills while helping out the environment.
---
Tell us About your Project
Our team of Radiant Experts is ready to help! Just tell us a little about yourself and your project to get started.
---
Did you find this post helpful?
Let us know by giving it some applause.
---
---