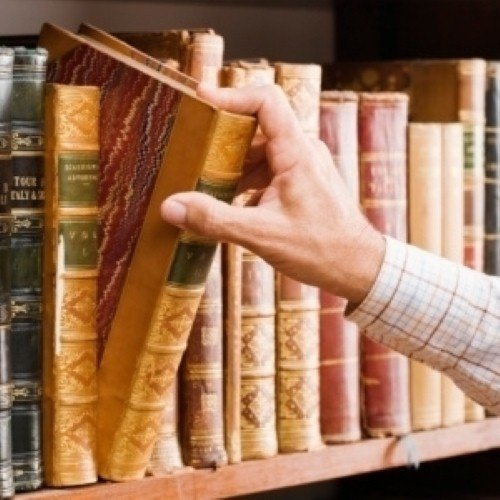 It's that time of year again, and once you've invested a few weeks and paychecks into your kids' back to school wardrobes, notebooks, pens, graphing calculators and even laptops, you may want to consider remodeling your home office. Luckily, these changes won't break the bank and might even save you money! Nonetheless, nothing promotes good homework habits like a space devoted to it. Away from the distractions of video games, Facebook and even their cellphones (institute a no phone policy with a storage basket outside the office door), your kids are sure to excel.
So, as your young students head off to first period, why not consider a few of these design touches to improve your home office for the academic season.
1. Multiple desks or tables. Assuming you've got more than one student in need of space to get homework done, you'll want multiple desks or tables. Nothing's more distracting than a brother or sister purposefully clicking a pen to drive the other crazy. Keep them separate to keep them productive.
2. Cozy couches and armchairs. Not all homework is accomplished hunkered over a hard-seated desk chair. Sometimes your student will have the luxury of kicking back with a novel or history textbook. In cases like these, make sure they've got a cozy spot to concentrate. A side table or two will help them keep highlighters, pens and pencils on hand.
3. Excellent light - natural and electric. Natural light is packed with vitamin D and will be sure to stimulate your young scholars brains into action. Bring in plenty of sunlight through large windows, but also be sure your kids have lamps and overhead fixtures for when the sun has set. They may not be literally burning the midnight oil, but the sentiment's the same.
4. Temperature control. Nothing ruins concentration like general discomfort. Give your kids control over the room's temperature by installing radiant floor heating underfoot. Not only is radiant heat an eco-friendly and energy-saving option, which will be sure to help on the utility bill, but using Smart Controls, like the ones equipped to WarmlyYours product, allows for optimum heating control.
---
Tell us About your Project
Our team of Radiant Experts is ready to help! Just tell us a little about yourself and your project to get started.
---
Did you find this post helpful?
Let us know by giving it some applause.
---
---