What tradition do you celebrate for the holidays?
If you celebrate Christmas and were like me, then every Christmas Eve you waited anxiously in your bed (even though you were supposed to be sleeping) for Santa to climb down the chimney to bring you an abundance of gifts.
But the wonderful thing about our world is that not all holiday celebrations are done the same way. In every country, a family celebrates their own tradition for the holidays.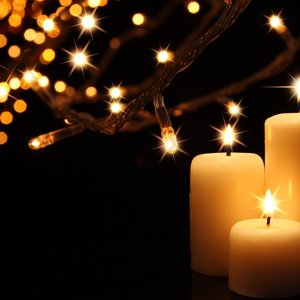 You can go to France, where on the Fifth of December, everyone exchanges gifts and children leave their shoes on the fireplace so Père Noël can fill them with treats. The French kick off the holidays early and most of their holiday celebrations take place on the eve of this holiday.
Another culture where you will find shoes on their fireplace is in Holland. But instead of leaving empty shoes to be filled, the children fill their shoes with hay and carrots for St. Nicholas' White Horse. Also, children tell their parents how good or bad they've behaved that year, and well-behaved kids will awake to nuts, candy, and other gifts in their shoes.
Now, imagine spending the day at the beach and barbequing for the holidays. In Australia, this is exactly the way they spend the holidays. Australian families take advantage of the nice December weather by doing outdoor activities, like swimming, surfing, biking and grilling meals on the "barbie." Every year people gather to sing carols by candlelight for an outdoor concert; this tradition can take place each year without change because the weather remains warm enough to maintain it.
And, who would have thought of throwing your wish lists in the fire? In Italy and England, the children write a list of wishes and then throw the list in the fire so that their wishes come true!
Even though everyone celebrates the holidays in their own unique way, as long as you are with family and friends and in a comfortable home, nothing can beat that wonderful feeling the holidays bring! Whether it is playing volleyball on the beach, lighting the Menorah for Hanukkah, celebrating the seven principles of Kwanza, or leaving a plate of cookies for Santa, holiday traditions are to be cherished, passed down, and shared with the people you care about.
At WarmlyYours, we reflect on a wonderful year of great blessings and joy from you, our customers. Our holiday tradition is to share the holiday spirit with our family and friends and to exchange gifts to show our appreciation. To celebrate the season, we love to give the gift of radiant comfort in order to spread holiday cheer all around us!
From our family to yours – Happy Holidays!
----------

Read more about how we love to spread some holiday cheer with our Annual Holiday Charity Donation!
---
Tell us About your Project
Our team of Radiant Experts is ready to help! Just tell us a little about yourself and your project to get started.
---
Did you find this post helpful?
Let us know by giving it some applause.
---
---