Houston is an expansive metropolis in Texas. In fact, the total area of Houston is so large, it could contain the cities of New York, Boston, and San Francisco at the same time. 

By contrast the city's downtown area is relatively compact and includes the theater district, home to the renowned Houston Grand Opera, and the historic district, that creatively pairs 19th-century architecture with trendy restaurants in the area. 
While Houston has a mild and temperate climate, it's more prone to extreme temperature variations than many similar southern cities. Even without these fluctuations, more and more homeowners in warmer climates are recognizing the unpleasant effects of a cold floor resulting in the popularity of underfloor heating to warm those cold surfaces up. 
Radiant Heat Cost Calculator: Side-by-side Options Make It Easy to Choose
WarmlyYours free online Radiant Heat Cost Calculator makes the process of getting a radiant heating quote for any room in your home easier than ever. Simply plug in your project information to get a side-by-side comparison of the recommended products along with their related costs.
This Houston homeowner chose the Environ™ Flex Roll option, but the comparison below shows the selected option along with an alternative Environ™ Easy Mat.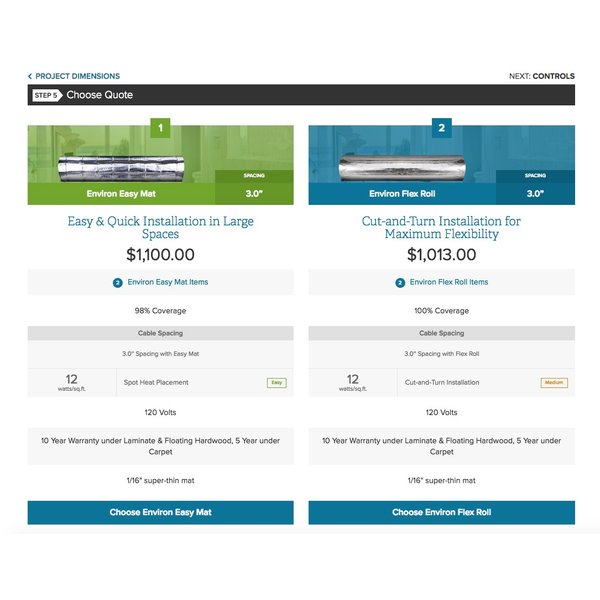 Option 1: Environ™ Easy Mat - $1,100.00  Easy and Quick Installation in Large Spaces 98% Coverage 3.0" spacing with easy mat 12 watts/sq ft² 
Option 2: Environ™ Flex Roll - $1,013.00  Cut and Turn Installation for Maximum Flexibility 100% Coverage 3.0" spacing with flex roll 12 watts/sq ft²
In comparing the two choices, the Environ™ Easy Mat costs slightly more for faster installation, while the Flex Roll is more economical with the cut and turn installation that offers more install flexibility but takes a little longer. The Radiant Heat Cost Calculator gives you the ability to choose the option that best meets your budget and your project timing.
It's Easy to Add Affordable In-floor Heating From the Kitchen to the Bathroom and Any Room in Between
WarmlyYours has an underfloor heating system for most any application and any room in your home. Here are some examples by room type along with compatible flooring selections.
Calculating Costs for Adding Underfloor Heating to a Laminate Kitchen Floor
When planning their kitchen remodeling project these Houston homeowners decided to add electric radiant floor heating to warm up the stylish but cold laminate flooring they had selected. To plan for the underfloor heating they took advantage of WarmlyYours free SmartPlan™.

Cost per Square Foot of Floor Heating with Environ Flex Rolls
They chose to install an Environ Flex Roll floor heating system in the 223-ft² space for approximately $1000.00 at a cost of just $9.00 per square foot. The Flex Roll consists of an insulated heating cable sandwiched between two layers of reinforced, durable aluminum foil that radiates 12 watts per square foot.
It's a good idea to factor in the cost for operating the system. WarmlyYours has these useful online tools to help you do that. Based on WarmlyYours's Operating Cost Calculator it costs just 52 cents to heat this kitchen for eight hours a day, a very inexpensive way to heat one of the most frequently used rooms in the home.  An added bonus is that this system can be a primary heat source for the room without incurring additional heating bills. 
See How Easy it is to Add Low Cost In-Floor Heat to this Bathroom Remodel
To add extra comfort and luxury to their morning routine while also improving their homes' resale value, these homeowners decided to install underfloor heating when remodeling their 93 square foot bathroom with new large format tile.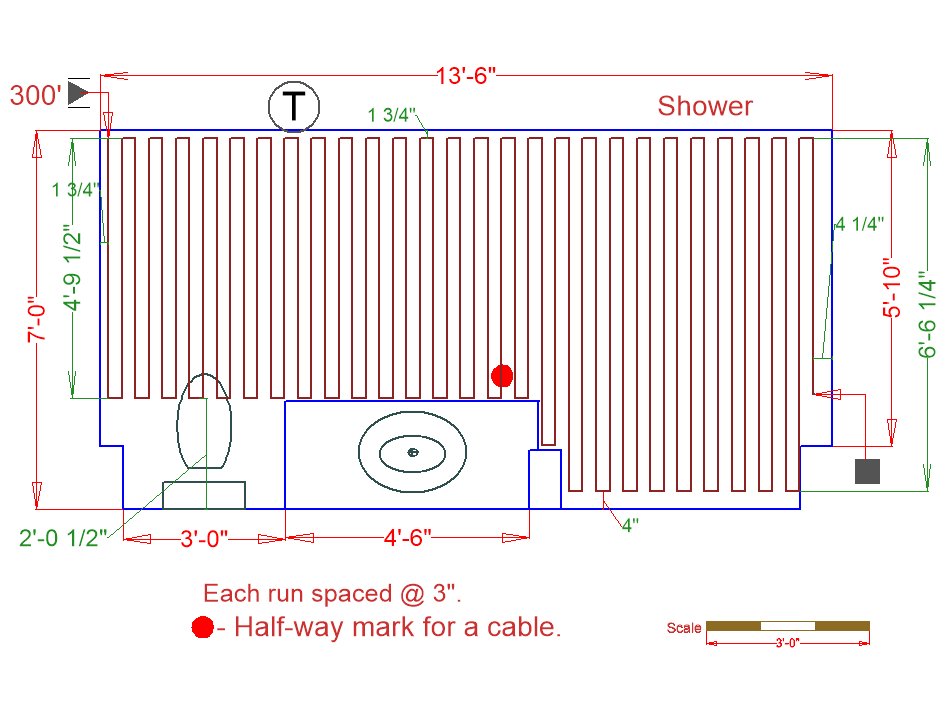 Radiant Heating Cable Cost Per Square Foot
They chose to heat the bathroom tile floors with 300 feet of 120-volt TempZone™ Cable for just $480. That amounts to $6.40 per square foot.

When considering a floor heating system, it's also important to evaluate the operating cost. The cost to operate this system is reasonably low. It costs just 27 cents to heat the bathroom for 4 hours a day, according to WarmlyYours' Operating Cost Calculator. This tool factors in the average kWh cost in Houston, which is slightly less than 11 cents.
Adding Low Cost Floor Heating in an Entryway is the Best Welcome Mat
When replacing the flooring in your foyer, this is the perfect time to think about in-floor heating. While this will add to the cost of the renovation, you might be surprised to learn how little.
In this small entryway the mat fills the majority of the floor space with 15 watts of radiant heat per square foot adding luxurious warm to the beautiful new wood flooring. This ensures that when guests walk in from the rainy weather, floors will be warm, welcoming and ready to dry off those shoes for the ride home.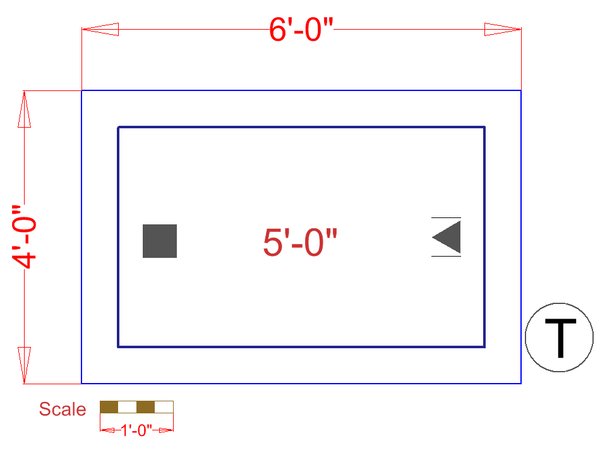 Cost Per Square Foot for a Floor Heating Easy Mat
To install a 3- by 5-foot electric heating mat in an entryway, it costs approximately $200. To be specific, WarmlyYours offers a 120-volt 3- by 5-foot TempZone™ Easy Mat for $202.50. That equals out to just $13.50 per square foot.
Adding a programmable thermostat to the order adds $169, bringing the total to $371.50.
Plus, operating the floor-warming system is extremely economical. On average, it only costs 8 cents a day to heat this 15-square-foot space for eight hours a day, according to WarmlyYours' Operating Cost Calculator. You could find that change hiding in your couch.
Create a Cozy Bedroom with Affordable Radiant Heat
Using an electric floor-warming system to heat your bedroom instead of the entire house will keep you comfortable at night without wasting energy and money by heating rooms you're not in. Plus a free no obligation floor plan is included with every WarmlyYours quote.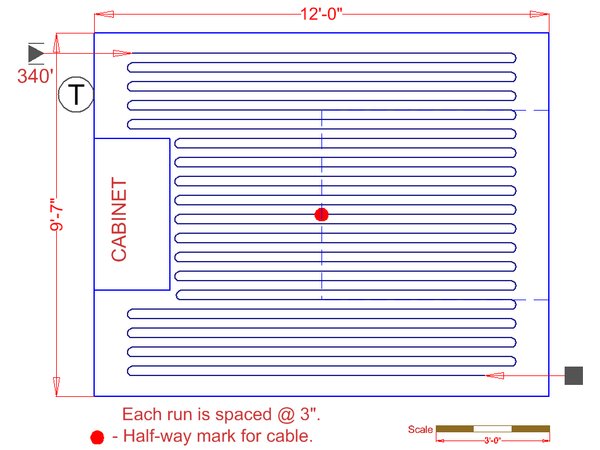 In-floor Heating Cable System Costs Less Than 50 Cents/Day
To add luxurious radiant heat to this 12' x 9' 7" bedroom with elegant but cold stone flooring, it costs $510 for an in-floor heating cable system and about 49 cents a day in electricity, according to WarmlyYours' Operating Cost Calculator. That's not much to ensure a good night's sleep, especially considering how much you would spend to heat the entire house during that amount of time!
In this instance 340 feet of TempZone™ Cable is spaced 3 inches apart to fill about 85 square feet of floor space. The cable emits 10-12 watts per square foot to deliver steady warmth from the floor up.
If you're installing the heating cable yourself, you should also keep in mind that technical experts are available to assist you over the phone at any time. Our experts are available 24/7 at 800-875-5285.
Can Radiant Heating be a Primary Heat Source?
Many people aren't aware that underfloor heating can be a very effective primary heat source. However, the effectiveness of any heating system can be impacted by such variables as climate and insulation, including the position of the room that you want to heat. Figuring out the exact heat loss of a room prior to installing underfloor heating is essential in guaranteeing that the heating system can provide enough heat to make the room a comfortable temperature to live in.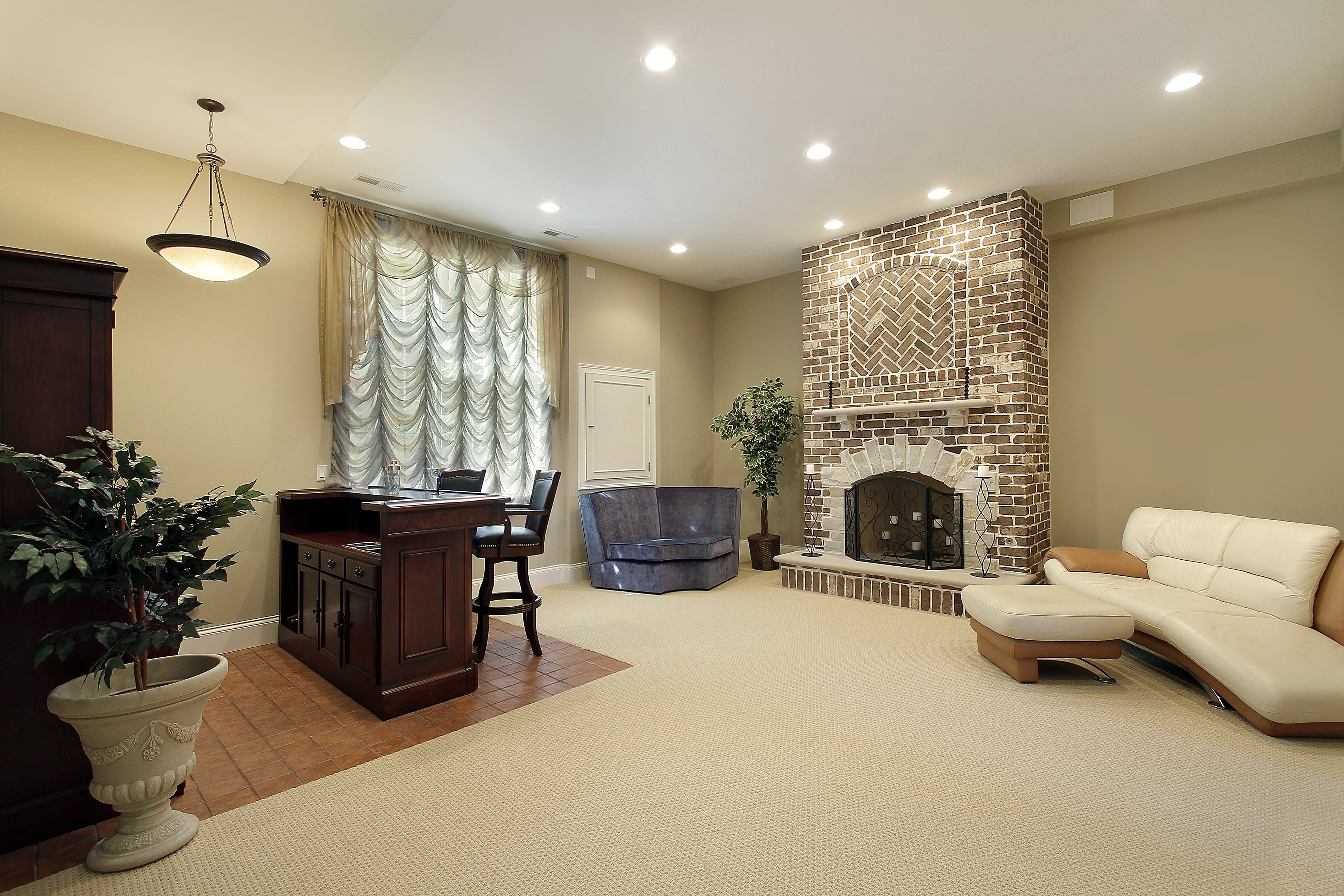 If excessive heat escapes from your home, floor-heating would be a better supplementary heat source rather than a primary one. Exactly how much heat your room loses is due to a few conditions. First, if your room includes any exterior doors and/or windows, it is more susceptible to heat loss. A Washington Post article reports that air leaks coming from gaps around doors and windows can be responsible for as much as 21 percent of your entire home's heat loss. Just how much heat is being lost determines to what extent your room can be sealed. Another significant cause of heat loss is a fireplace. The culprit is the chimney, where air escapes even if the damper is closed. It may come as a surprise, but approximately 14 percent of your home's heat loss comes from fireplaces alone.
WarmlyYours's Heat Loss Calculator will help you get the heat loss report for any room in your home. First it will ask how well your room is sealed, how many windows it has, and whether or not there is a fireplace to see how much heat is being lost. For example, take a 150-square-foot room located in the Midwest with an average sealing factor. The room is located above a heated room and the ceilings in the room are 9 feet. According to WarmlyYours's Heat Loss Calculator, a floor-heating system can be the primary heat source for this room. It also notes that it would cost about $75.00 to operate the system during the coldest month of the year.
To see if radiant heat can be your room's primary heat source, check out WarmlyYours's Heat Loss Calculator for yourself.
Use Our Operating Cost Calculator To Get Costs To Run An In-floor Heating System
Once you've selected a floor heating system and decided how you'll use it, it's time to find out how much it will cost to operate. The Operating Cost Calculator is a useful online tool that will ask basic project questions such as product type, room size, local energy rate and daily usage in order to calculate the daily, monthly and annual operating cost of your system. It's easy to use.
To get started just use the calculator below:
Costs of Floor Heating Controls to Suit Any Lifestyle and Budget
Designed to let you customize your comfort; the nSpiration series of thermostats from WarmlyYours was introduced with each control tailored to meet a specific customer need. From programmable models that will allow you to easily monitor and manage your home comfort remotely from any device to 'set it and forget it' models, all of our thermostats are designed to help you get the most out of your floor heating system. For large applications, or additional areas, you may have to pair your nSpiration Series thermostat with the nJoin power module.
nSpire Touch Wifi Programmable
Control your floor heating system with your smartphone or on the web with the nSpire Touch WiFi thermostat. The remote control capability  accommodates busy schedules while offering substantial energy savings without sacrificing comfort or convenience.  
nSpire Touch Programmable
The nSpire Touch thermostat includes an integrated Install Wizard so it's very easy to set up a radiant heating system according to your preferences and schedule. You also have maximum control over your floor temperature with 4 programmable events for every day of the week.
nHance Programmable
For consistent schedules, the nHance thermostat will deliver a maximum level of comfort when you need it most, like during your morning routine. With its intuitive user-interface you can easily set it for your exact needs and specifications, while still keeping your overall energy use to a minimum.
nTrust Non-Programmable
The nTrust with its sleek, minimalist design delivers both ease and reliability. With no programming required for the nTrust dual voltage (120V/240V) control, you can just set it for your desired temperature and then sit back and relax in warmth and comfort.
24/7 Radiant Floor Heating Installation Technical Support
Our 24/7 technical support experts will be available to guide you every step of the way, whenever you need assistance. WarmlyYours is committed to ensuring your project goes smoothly so when you are ready to install your system, we will be there for you.
Radiant Heat Cost Calculator and SmartPlan™ Get Your Project Off to a Quick Start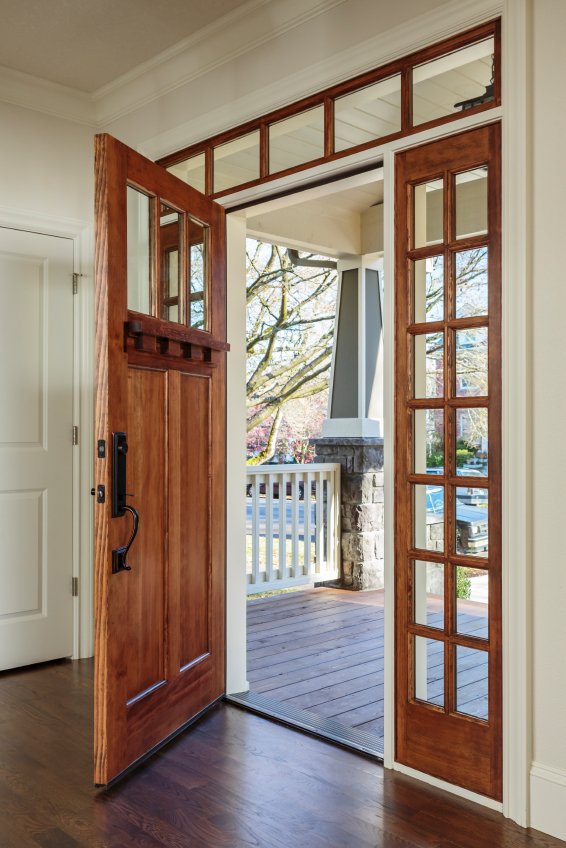 The easiest way to plan for adding electric floor heating to your next project is by using our Radiant Heat Cost Calculator. Just fill in some basic information about your project and the tool will provide a side-by-side comparison of the recommended products for your room along with each cost. This way you can plan and budget for your own project. Get started with your own quote right now by clicking here.   
Next upload a floor plan of your room to get a radiant heating SmartPlan™. This gives you more in-depth detail than a radiant heat cost calculator because it shows exactly how the floor-heating system should be laid out including the electrical plan. This custom smart plan makes installation easier by helping our expert technical staff guide you through the complete installation process.
Have a question? There are several ways you can reach us. 1) Simply call us at 800-875-5285, 2) live chat us at www.warmlyyours.com, or 3) email us sales@warmlyyours.com. If you live in Houston or another city that could profit by our radiant heating solutions, www.warmlyyours.com has the answer for you.

---
Tell us About your Project
Our team of Radiant Experts is ready to help! Just tell us a little about yourself and your project to get started.
---
Did you find this post helpful?
Let us know by giving it some applause.
---
---