The improved housing market has given more homeowners the confidence to make major improvements in their homes, with investment in those projects reaching up to $150 billion by the end of 2013.
According to the most recent Leading Indicator of Remodeling Activity (LIRA) report by the Remodeling Futures Program (RFP) at Harvard University's Joint Center for Housing Studies (JCHS), spending on large renovation projects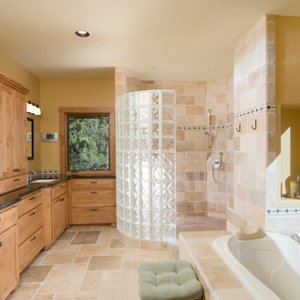 increased by 8.8 percent in the first quarter of this year, compared to the first three months of 2012.
That growth translates into a projected 20.2 percent increase by the end of 2013 over the remodeling activity for all of 2012. Home improvement spending has grown from $114 billion in 2011 to $124.9 billion in 2012, and it is projected to hit $150 billion by year end, according to the LIRA.
"Homeowners are more comfortable investing in their homes right now," said Eric Belsky, the JCHS managing director. "Consumer confidence scores are back to pre-recession levels, and since recent homebuyers are traditionally the most active in the home improvement market, the growth in sales of existing homes is providing more opportunities for these improvement projects."
The 2013 Houzz & Home survey found that homeowners are less likely to put off remodeling projects because of the economy this year (45 percent as compared to 52 percent last year), preferring to make cutbacks elsewhere in their budgets if needed.
Remodeling Trends
For the second consecutive year, the Houzz survey indicated that the majority of homeowners are remodeling for their own enjoyment rather than to enhance resale value. Design trends in 2013 for high-end bathroom remodeling projects include luxury additions like multi-head or steam showers and radiant heat . Exciting new tile options, including colorful glass or subway tiles, add distinctive color and style.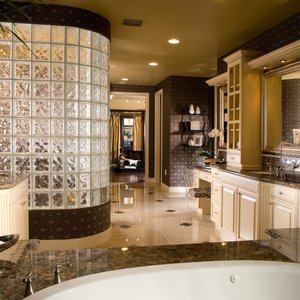 The projects that homeowners undertake also reflect cultural influences, including demand for sustainable products and energy efficiency. Indeed, 34 percent of respondents in the 2013 Houzz & Home survey indicated that increasing energy efficiency was a driving factor in their remodeling projects. Radiant wall panels and in-floor warming systems can contribute to energy savings while adding style and comfort.
The Road Ahead
Center officials believe that the upswing in spending on major home projects this year will continue through early 2014, but added that increasing interest rates and fewer housing starts may temper spending after that.
"With housing starts leveling off in the second quarter and financing costs beginning to edge up, we may be seeing the beginning of more measured growth in the residential markets," said Kermit Baker, director of the RFP. "Given normal timing patterns, this suggests that the pace of growth for home improvement spending should begin to moderate as we move into 2014."
Baker added that the current increase in activity is keeping contractors and subcontractors so busy that they may not be able to meet demand. The high cost of building materials and lack of skilled labor in construction trades may also slow their ability to meet consumer demand.
The next LIRA forecast will be released October 17.
Sources:
http://www.jchs.harvard.edu/re...

http://www.remodeling.hw.net/e...
http://info.houzz.com/rs/houzz...
---
Tell us About your Project
Our team of Radiant Experts is ready to help! Just tell us a little about yourself and your project to get started.
---
Did you find this post helpful?
Let us know by giving it some applause.
---
---