As we near the end of the year and survey the 2011 housing market, it is clear that it has struggled to maintain and sustain measurable growth. And, the lack of stability and minimal growth in the market over this past year has been a source of tension and anxiety for remodelers and builders alike.
In October, we received promising news from the U.S. Commerce Department that growth was present in the market, even in this inconsistent economy. Reporting a 5.7 percent increase in new construction single-family home sales during the month of September, the glimmer of market improvement shown through, making it the fastest growth of new-home sales over the past five to six months.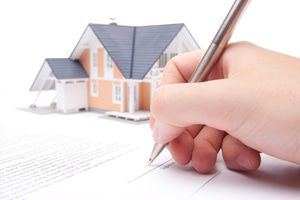 Now this week in the news, home industry experts are projecting measurable growth in 2012, a prediction that was once forecasted to remain flat. National Association of Realtors (NAR) Chief Economist, Lawrence Yun expects to see stronger home sales over the next fiscal year, predicting a 2012 Gross Domestic Product rise to 2.2 percent from 2011's 1.8 percent growth.
This expected growth is largely attributed to anticipated job growth of 1.7 to 2.2 million over the course of the next year and the subsequent decline in the unemployment rate to 8.7 percent in the second part of 2012.
Favorable home affordability and low mortgage interest rates have provided a beneficial buyer's market, consequently improving the housing market, industry-wide. Existing home sales are expected to rise 4 to 6 percent in 2012, totaling to an estimated 5.2 million, while new home sales are anticipated to rise to 372,000 versus a record low 302,000 in 2011.
"There is a sizable pent-up demand based on population growth, employment levels and a doubling-up phenomenon that can't continue indefinitely. This demand could quickly stimulate the market when conditions improve," said Lawrence Yun. "Once home prices turn positive on a sustained basis, consumer confidence will rise and help the broader economy to improve."
With 45 states posting double-digit gains, according to the NAR, demand for new homes and existing home sales show compelling evidence for the 2012-projected gain. To further confidence, all new homebuilders are reporting a marked increase in sales. Reputable builders such as, K. Hovnanian (+33%), Beazer Homes (+33%), and KB Homes (+22%) are all reporting a rise in new home orders.
This is credible support for home remodeling, building, and home product professionals to have high expectations entering the next fiscal year, and this news will likely shape 2012 strategic planning sessions industry-wide.
Read More about 2012 Housing Market Projections:
Like this post? Subscribe for regular updates
Make sure you don't miss out on the latest news in radiant heating by subscribing to our blog. We'll send you an email with links to the newest posts from WarmlyYours.
We won't share your information and you can unsubscribe at any time with a single click.
---
Did you find this post helpful?
Let us know by giving it some applause.
---
---