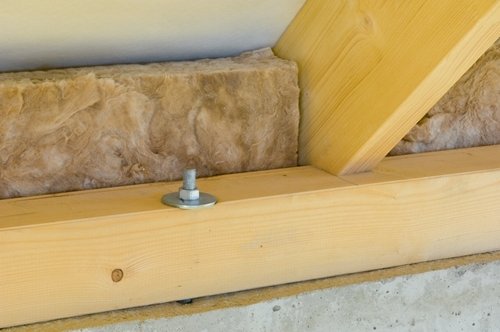 Energy efficiency is at the front of many consumers' minds, and is a big draw at many of this year's winter home shows. While some are looking for information on changing their behaviors in order to reduce energy bills and be more efficient, many others want to know about products and services that can make their homes more earth-friendly.
According to PoconoHomeShow.com, a recent study conducted by the Proceedings of the National Academy of Sciences found that of the more than 500 people surveyed about energy efficiency most mentioned curtailing their energy use rather than investing in improvements as a way to live greener. However, experts say making investments in more efficient products is a superior long-term solution.
Individuals looking to maximize their efficiency without a large financial commitment may consider doing things like swapping traditional incandescent light bulbs with compact fluorescent bulbs, reducing the temperature in their homes during the winter and washing clothing and linens in cold water.
A 2009 report from the National Research Council found that investing in newer, more efficient technologies could lower projected U.S. energy use by as much as 20 percent by 2020, and 31 percent by 2030.
Those who want to see a greater pay-off may consider one or more of the following energy efficient home improvement projects.
Purchase new appliances
According to The Natural Resources Defense Council, if your refrigerator or washing machine is more than a decade old, you're spending a lot more on energy than you need to. Upgrading to newer, more efficient appliances may require an investment now, but will help pay for themselves over time in the form of  lower monthly utility bills. In addition, the latest resource-efficient clothes washers and dishwashers not only save electricity, they also use a lot less water and can reduce your water bill.
Replacing your water heater with a newer, tankless model will also offer significant savings. The U.S. Department of Energy says they are as much as 30 percent more efficient.
Install radiant heating
These infloor heating systems not only provide superior warmth and comfort to any area of the home, they are also more efficient than traditional heating, as they eliminate duct losses and don't rely on the use of fossil fuels to operate.
The use of radiant heat as a primary heating source can help homeowners better maintain temperatures and is estimated to result in savings of as much as 30 percent in annual heating bills.
Upgrade insulation
PoconoHomeShow.com recommends individuals who live in homes build before 1980 consider new insulation to improve their energy efficiency. This will not only help reduce your heating costs in the winter, it is also beneficial in keeping your home cool during the summer months.
Choose insulation with an R-value between 30 and 60 for the best results. And remember, the higher the R-value, the better.
Purchase new doors and windows
Energy-efficient doors and windows may require a large investment, but experts say it is likely to pay off. Newer models help prevent air leaks and offer better insulation for improved indoor comfort.
According to EnergyStar.gov, replacing old windows with Energy Star-qualified windows lowers household energy bills by 7- to 15 percent. Lower energy consumption also reduces greenhouse gas emissions from power plants and shrinks a house's carbon footprint.
Home shows nationwide are likely to feature companies that offer these energy efficiency projects and others. And, experts say an improving economy may mean that more homeowners are likely to start renovation projects after visiting a home show and learning about new products.
"It started last year that people were definitely interested in what the show had to offer, and we're hearing that feedback already from our exhibitors that have already started to do shows this winter - people are interested again, which is a good thing for these companies," home show producer Beth Alles told The Portland Press Herald.
---
Tell us About your Project
Our team of Radiant Experts is ready to help! Just tell us a little about yourself and your project to get started.
---
Did you find this post helpful?
Let us know by giving it some applause.
---
---