Americans continue to consume a vast amount of energy. According to the U.S. Energy Information Administration, from January to December of 2014, homeowners used over 21,000 BTUs in the residential sector alone. About 42 percent of that consumed energy was used to heat homes. Energy — and specifically heating — is a major expense. Fortunately, advances in modern technology allow families to reduce those costs by choosing devices and energy sources that are more efficient.
General Thermostat Operation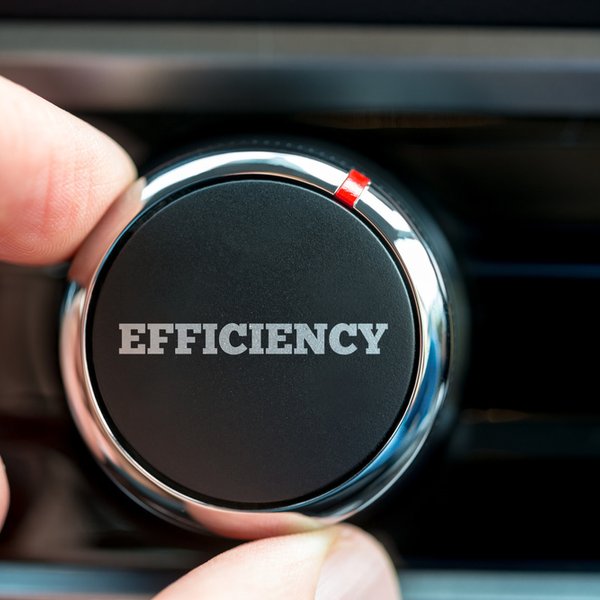 By installing a programmable thermostat, you can save substantially on your energy bills. Savings amount to an estimated 10 percent annual reduction of your heating costs.
During the winter, you can save energy by setting the thermostat to 68 degrees Fahrenheit when you're at home and awake, then lowering your settings when you're asleep or away from home. By turning your thermostat down 10-15 degrees for eight hours, you can save 5-15 percent a year on your heating bill, according to energy.gov. Of course, the percentage of savings will vary by climate and will be greater for homes in milder climates than for those in more harsh climates.
It's also important not to turn the heat up higher than you need it. Many homeowners believe that a furnace or radiant heating system will work harder than normal to warm a space back to a comfortable temperature if they crank the heat to 80 or 90 degrees. In actuality, this will only make your house lose energy to the surrounding environment more quickly. The lower the interior temperature in your home, the slower rate of heat loss. Thus, the more energy you save, the longer your house remains at a lower temperature, since your house has lost less energy than it would have at the higher temperature setting.
Proper Usage
If your floor-warming system uses a programmable thermostat, you should also be sure to set the device correctly. Proper use will ensure that you are consuming less energy than you would if you did not have one. According to Energy Star, you can save approximately $180 a year by setting your programmable thermostat correctly.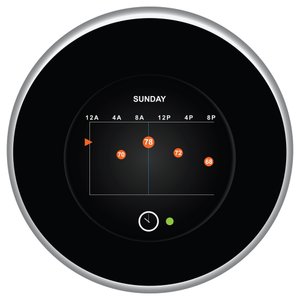 1. Create energy savings set points by choosing the times of the day that the heating system does not produce as much heat. Set these periods for at least eight-hour intervals during times that you don't need extra warmth. For instance, you could apply these set points during the daytime when everyone is at work or at night when your family has gone to sleep.
2. Don't override your pre-programmed settings. Once you've programmed the thermostat to decrease the temperature at set times of the day, don't "hold" that setting. For example, you may stay home from work one day and need to increase the temperature because the house is normally cooler. This forces the system to work harder, consuming more energy. While this "hold" or override action is all right to employ every once in a while, try not to make it a habit. If you see that you're overriding often, you may consider reprogramming the thermostat to better suit your lifestyle.
3. Avoid dramatic temperature swings. Although you might not realize it, cranking the setting up to 90 degrees won't heat your home any faster. The thermostat works on time settings, and it will gradually increase the heat to the temperature you have selected. By turning the heat either way, up or down, you are forcing the in-floor heating system to consume more energy.
4. If your home has multiple zones that are each controlled by separate thermostats, make sure to program them all. If you don't, only the individual rooms that are programmed will have the benefits of decreased energy consumption, which doesn't amount to as much savings as having the whole house controlled.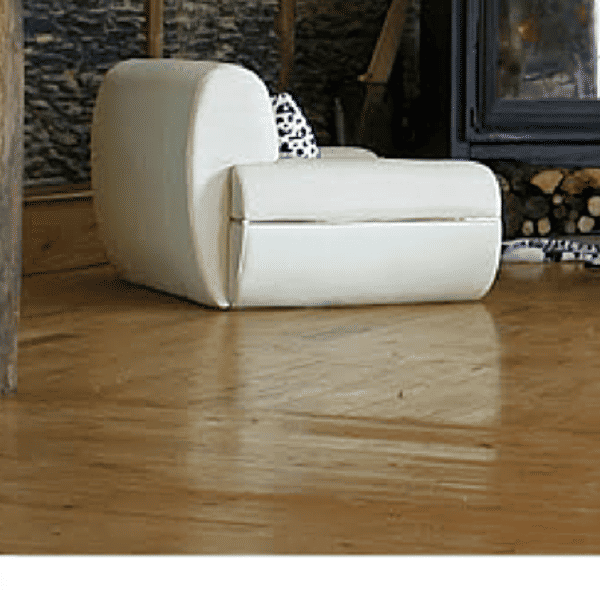 To learn about WarmlyYours' SmartStat™ programmable thermostat and third-party integration kits that allow you to connect with third-party thermostats and home automation systems, please visit www.warmlyyours.com. Plus, if you've recently installed a programmable thermostat in your home, we'd love to hear about your experience. Share it with us on the WarmlyYours Facebook page or tweet us at @WarmlyYours.
Sources:
www.eia.gov/totalenergy/data/monthly/pdf/sec2_3.pdf
www.energystar.gov/index.cfm?c=thermostats.pr_thermostats_guidelines
energy.gov/energysaver/articles/thermostats[VH1]
---
Tell us About your Project
Our team of Radiant Experts is ready to help! Just tell us a little about yourself and your project to get started.
---
Did you find this post helpful?
Let us know by giving it some applause.
---
---