Tomorrow we celebrate Independence Day, the 4th of July, a day for flag flying, fireworks, and parades. All the festivities can overshadow the historical significance of our country's independence. Let's take a look back.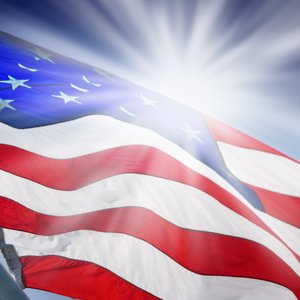 History
1775 - the colonies of New England began fighting the British for their independence.
July 2, 1776 - the Congress secretly voted for independence from Great Britain.
July 4, 1776 – two days later, the first official publication of the Declaration of Independence.
July 8, 1776 - the first public reading of the Declaration of Independence.
August 2, 1776 - delegates began signing the Declaration of Independence.
1870 - Independence Day was made an unpaid holiday for federal employees.
1941 - it became a paid holiday for them. Today most private sector businesses are closed for the holiday, other than retail or service industries.
Did you know? Thomas Jefferson and John Adams, former presidents of the United States and both signers of the Declaration of Independence, died on July 4, 1826 - exactly 50 years after the adoption of the declaration. It is also important to note that Native Americans lived in the country and each tribe had its own nation and government prior to the European settlers.
Symbols of Independence
The most common Independence Day symbol is the American flag with its stars and stripes forever. Its design is displayed in all possible ways on July 4th and can be seen proudly flying in front of homes and buildings across the country. Other notable symbols associated with Independence Day are the Statue of Liberty on Ellis Island in New York and the fireworks viewed all over the United States. On occasion, large civic undertakings such as the Washington Monument and the Erie Canal have begun on July 4th, emphasizing their contribution to the economy and culture of the United States.
Global Diversity
The United States is truly a diverse nation made up of dynamic people. On July 4, each year Americans celebrate that freedom and independence with barbecues, picnics, and family gatherings. Now more than ever, through the Internet and social media we are learning about and communicating with people of different nations, with different languages and different cultures throughout the world. Bringing the world closer with understanding and knowledge can only benefit all nations.
Here at WarmlyYours Radiant Heating, we don't take Independence Day for granted. Our business continues to thrive in a country with freedom and justice for all. Tomorrow we reflect on our heritage as we enjoy the freedom to celebrate that independence. Happy Independence Day to you and yours!
---
Tell us About your Project
Our team of Radiant Experts is ready to help! Just tell us a little about yourself and your project to get started.
---
Did you find this post helpful?
Let us know by giving it some applause.
---
---