If you want to know what's hot in the remodeling industry, just look to the top performers.
Kitchen & Bath Design News magazine (KBDN) recently kicked off its very first design competition — the Kitchen & Bath Design Awards — to identify the top kitchen and bathroom projects in the country. The competition was open to designers who completed a remodeling project between Nov. 1, 2014, and May 16, 2016.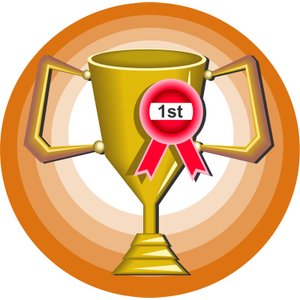 According to the magazine, projects were judged on "aesthetic appeal, functionality of the space, attention to detail, handling of unusual situations, originality, selection of colors and finishes, and overall impression." The projects were judged by a panel of top design professionals and organized into nine categories: Best Kitchen Over $100,000; Best Kitchen $50,000-$100,000; Best Kitchen Under $50,000; Best Master Bathroom Over $30,000; Best Master Bathroom Under $30,000; Best Powder Room; Best Kitchen Showroom; Best Universal Design Kitchen or Bathroom; and Best Specialty Project. As a result, 300 projects were entered and just 26 of them won awards: nine gold awards, nine silver awards, and eight bronze awards.
Although each design had its own personality, the judges identified nine design trends that appeared in many of the winning projects.
1. Simplicity
According to the judges, most of the projects exemplified simplicity with cleaner lines and less clutter.
2. Blending Materials
A blend of materials was also prominent in kitchens. For instance, a kitchen may feature two different cabinet colors, or two different countertop surfaces.
A prime example is a kitchen designed by Lori Carroll & Associates and Soloway Interiors in the Best Kitchen Over $100,000 category. The kitchen features contrasting cabinets and countertops, with an island consisting of stainless steel cabinets and a Bronzo Quartzite countertop that resembles wood. The rest of the kitchen boasts custom white smoked oak cabinets with dark granite countertops.
3. Thick Countertops
Thick countertops are a growing trend, with some going as high as 6 inches. This trend appeared in a winning kitchen showroom. The island designed by Nar Fine Carpentry Inc. is significantly thicker than the rest of the countertops in the kitchen, drawing attention to this luxuriant trend.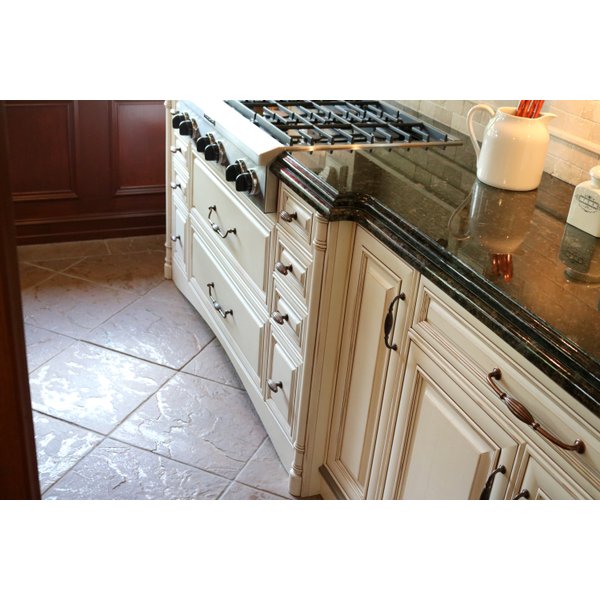 4. Functionality
Beyond aesthetics, the judges also noticed functionality taking a bigger role in kitchens and bathrooms. For instance, one of the judges offers upper kitchen cabinets as an example. By using storage devices in the lower cabinets, designers can eliminate upper cabinets, thereby creating more space for windows and giving the space a more open feel.
A couple of the winning projects also featured heated floors. In the Best Master Bathrooms Over $30,000 category, Lori Carroll & Associates designed a bathroom featuring a curved theme with radiant floor heating under the tile. In the Best Specialty Project category, Covenant Kitchens & Baths Inc. designed a kitchen inside a local church made mostly with reclaimed and donated materials. Reflecting that natural theme, the room also features radiant heating within its concrete floors, offering luxury and functionality.
5. Metal Finishes
Metals such as brass and bronze also made an appearance in many winning kitchens and bathrooms. For instance, a winning kitchen showroom designed by Jennifer Gilmer Kitchen & Bath features a post-modern look with brass hardware on the cabinetry and range hood.
6. Herringbone
Herringbone, which boasts a V-shaped pattern, is trendy on both floors and walls. The judging panel said it "adds a lot of interest" to a room. It can appear in the form of wood or tile.
7. Textured Laminate
High-pressured laminate flooring that looks like hardwood and features a texture is also growing in popularity. More kitchens and bathrooms are opting for this material because it is inexpensive, durable, easy to maintain, and looks nice.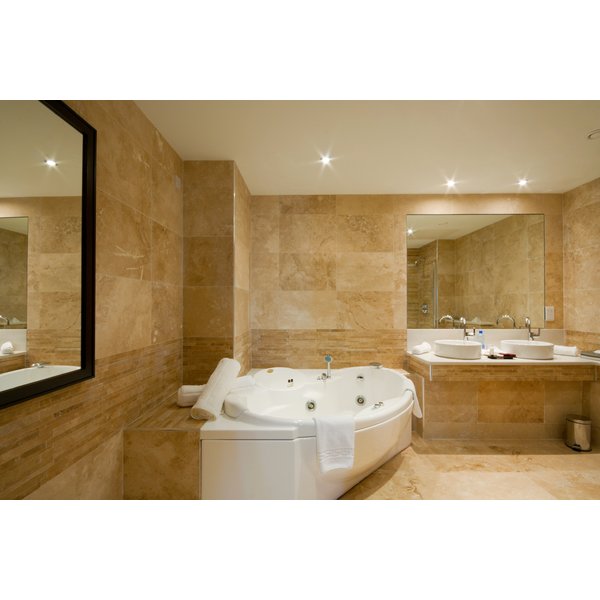 8. Large Bath Tile
Large bath tile remains popular, but now it's appearing on walls. The judges said that placing large tiles of the same color creates an effect like an embossed wallpaper.
In the Best Master Bathrooms Under $30,000 category, Sara Lee designed a bathroom featuring 12- by 24-foot Neostile Chocolate tile on the floors and walls — except for one wall. The wall behind the freestanding tub features large white tile, offering a bright contrast.
9. White Kitchens
Finally, white kitchen cabinetry is not going away. It fits in with the simplicity trend and offers timeless appeal. Approximately half of the kitchen and bathroom winners featured white cabinetry.
To read about the winning projects and hear more of what the judging panel had to say about how they exemplify industry trends, check out the digital edition of KBDN's August 2016 issue.
*Images shown are not of the actual winning designs. To see all designs and photos, view KBDN's August 2016 digital issue.
---
Tell us About your Project
Our team of Radiant Experts is ready to help! Just tell us a little about yourself and your project to get started.
---
Did you find this post helpful?
Let us know by giving it some applause.
---
---