Des Moines takes its name from Fort Des Moines (1843–46), which was named for the Des Moines River. Adopted from the name given by French colonists, it translates literally to either "from the monks" or "of the monks". Based on archeological evidence, the juncture of the Des Moines and Raccoon rivers has attracted humans for at least 7,000 years. In fact, several prehistoric occupation areas have been identified by archeologists in downtown Des Moines. 
Located at the center of North America and far removed from large bodies of water, the Des Moines area has cold, snowy winters that can vary from moderately cold to bitterly cold, with low temperatures venturing below 0 degrees Fahrenheit quite often. Snowfall averages 35.3 inches per season. With weather like that, adding a snow melting system can take the worry out of winter by clearing your walkway, driveway, even patio for you!
Snow Melting Provides Easy Winter Access to Your Home
These Des Moines homeowners had to replace a front walkway and wanted to ensure a snow and ice free entry to their house come winter. The sidewalk leading up to their home was just over 30 feet long by 7 foot wide. They chose a cable snow melting system to be installed in mortar beneath pavers. See installation plan below.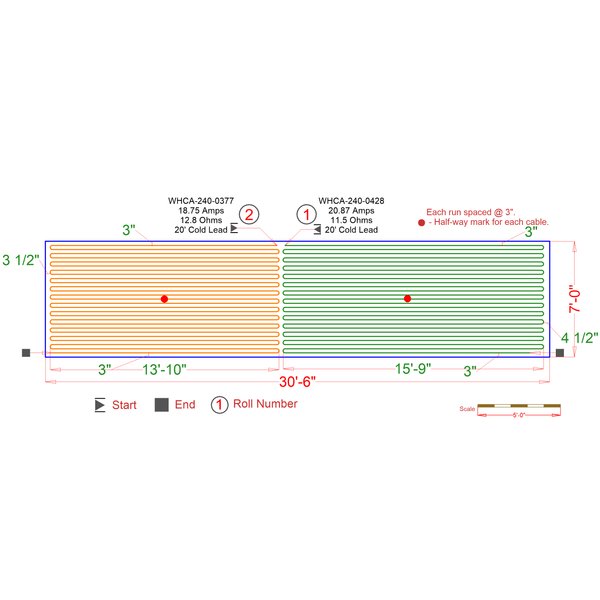 To heat just over 200 square feet of sidewalk cost $1515.00 or the equivalent of $7.53 per square foot. They preferred the snow melting cable option as it was cost-effective and allowed more installation flexibility. Once the system was finalized, it was time to add the control. There are numerous control options to pair with any snow melting system as noted below. 
Available Controls – Many Options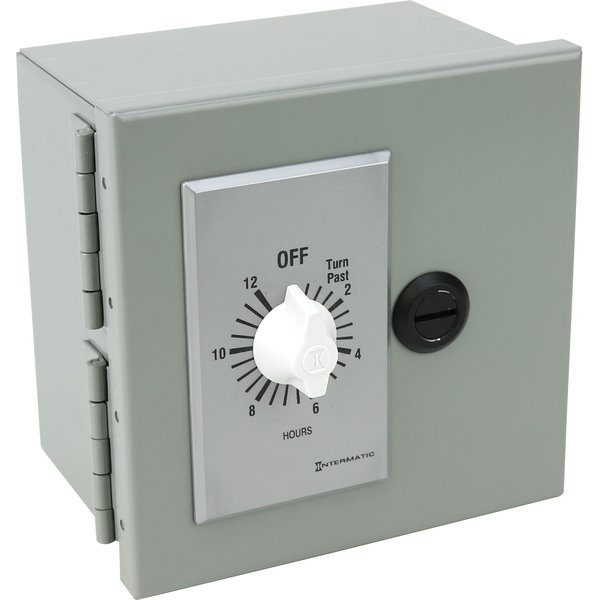 To minimize operating costs, this homeowner chose the WarmlyYours Advanced Snow Melt Control. With automatic and manual override operator controls, the Advanced Snow Melt Control includes an adjustable hold-on timer to continue heater operation up to 8 hours after snow and ice accumulation stop to ensure complete melting. 
From manual and economy to advanced and premium, there are a variety of snow melting controls to suit any budget and lifestyle. The Manual Snow Melt Control is a simple, affordable option. This unit features a 12-hour, adjustable timer and a NEMA 1 enclosure with hinged cover. UL Listed, at 120 VAC operational voltage, the Manual Snow Melt Control is appropriate for use with relay panels. You can compare all the snow melting control options on our products page.
Install Snow Melting in Summertime – Free Plan Makes It Easy 
Once you have your quote, it's a good idea to get your free custom installation plan to insure a smooth snow melting installation. Each WarmlyYours SmartPlan™ includes an itemized product quote including pricing for your project, an electrical plan that explains what you need to ensure optimal functionality of your system, and an installation plan with detailed information to make installing easier.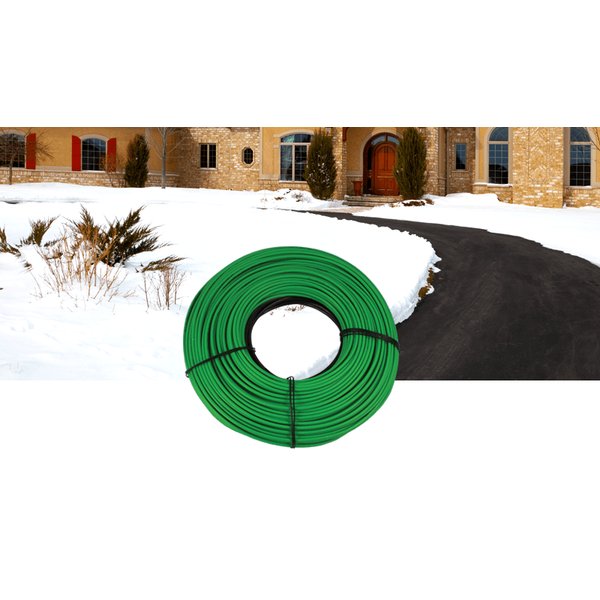 It's easy to get your free plan by simply providing a rough sketch of the project that includes dimensions and other key information, like where power will be most readily accessible. Typically, within one day of providing this information, you'll receive your free SmartPlan. Or you can get started now with an Instant Quote here. 
All WarmlyYours snow melting systems are backed by our industry-leading 10-year warranty. Whenever you need assistance you can simply call upon our technical support team at 800-875-5285 for answers to any of your installation questions. They're available 24/7 for your convenience.
Summer is the best time to install snow melting if you are replacing a walkway, driveway, or patio. Visit us at www.WarmlyYours.com for more information on snow melting or any of our radiant heating line of products. We take pride in offering radiant heating solutions for every area of life. 
---
Tell us About your Project
Our team of Radiant Experts is ready to help! Just tell us a little about yourself and your project to get started.
---
Did you find this post helpful?
Let us know by giving it some applause.
---
---