Did you know that women initiate 80% of home-improvement purchases?
Women are assuming a greater role when it comes to remodeling and home improvement. If they have a bathroom that is outdated or a kitchen in need of upgrading, women most often take the initiative to remodel before their male counterparts.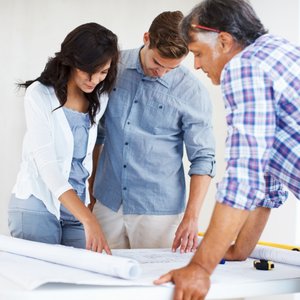 Understanding this, Castle Building & Remodeling of Minneapolis and St. Paul Minn., keep women in mind when it comes to marketing. Through upfront pricing, lifetime warranties, and guaranteed completion dates, Castle Building & Remodeling is able to inform and educate women while also continuing engagement through e-newsletters.
Loren Schirber, business manager and company owner shares the following insight, "Women are the drivers and decision makers in our industry and my focus is on them. I haven't made really conscious major changes to target women exclusively, but when creating a message and a medium I certainly take it into consideration."
And Castle Building & Remodeling aren't the only ones who have noticed the active involvement of women in home-improvement projects. Home Improvement Research Institute's (HIRI) Executive Director Fred Miller reveals, "Over the last several years, women's purchasing influence has been steadily increasing."
HIRI's research shows women are becoming more involved in both purchasing home improvement products as well as directing their home improvement projects, whether large or small.
Along with home-improvement, women are much more actively involved in related social media sites such as Pinterest, Groupon, and Facebook. For instance, according to wxyz.com, 72 percent of users of Pinterest, an explosively growing home design site, are women.
The Internet, allows women to meet others with similar interests or seek out those with special expertise in home improvement design, ultimately encouraging women to get involved in the industry more and initiate projects for themselves.
Many companies are finally picking up on the growing role women play in home-improvement by redirecting their marketing efforts toward them. Some companies are even hosting "Ladies Night Out" events in order to encourage more dialogue with women to understand their home improvement needs.
In the future, the number of women directly involved in home improvement projects will continue to increase. From planning, to buying the products, to actually doing the work themselves, women are taking a hands-on approach. Progressive contractors looking to build their business will be the first to profit by targeting this growing demographic. They're listening.
---
Tell us About your Project
Our team of Radiant Experts is ready to help! Just tell us a little about yourself and your project to get started.
---
Did you find this post helpful?
Let us know by giving it some applause.
---
---