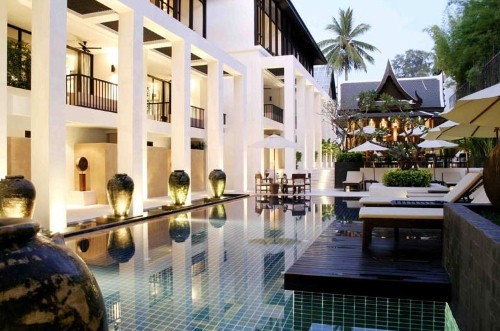 Homeowners are not the only ones going green these days - the hospitality industry has caught onto environmentally-friendly trends as well. In an effort to save money and appease eco-conscious guests, more hotels and resorts are upgrading their facilities to improve their sustainability.
If you are a contractor working with clients in the hospitality industry, you will likely come across individuals who want to better their hotels by going green. While this may seem like a challenging, expensive task, there are a few alterations you can make to a building to quickly transform it into a more environmentally-friendly place.
Electric floor heating is one option that can help hotel owners cut back on their heating costs throughout the year. Radiant heat can reduce the need to crank the thermostat to keep rooms at a comfortable temperature. As an added bonus, radiant floor heating is also eco-friendly and can easily be installed by a professional.
Next, GlobalStewards.org reports that installing LED lights and compact fluorescent bulbs can help reduce electricity costs over time. Best of all, these fixtures last longer than incandescent lights.
Hotel owners who don't mind doing extensive renovations might want to think about the possibility of skylights instead. This option can reduce the need to use electricity and standard lighting by allowing more sunlight to flow into frequented areas of the hotel.
Energy Star provides a number of appliances that can provide environmentally-friendly alternatives to standard washers, dryers and dishwashers. These items can be particularly helpful to those in the hospitality industry as they deal with a large number of people on a daily basis. Furthermore, hotel and resort owners may be able to save money and qualify for tax breaks by using these appliances.
TreeHugger.com reports that water tends to be a significant drain on resources and money in hotels. As a result, more resorts in Europe are only providing hot water during certain times of the day or limiting shower times to one minute. While hotel owners don't have to go as far as to place restrictions on their guests, you might want to encourage them to install low-flow showerheads to reduce water waste instead. Similarly, low-flow toilets can go a long way in preventing the waste of gallons of water.
As sustainability becomes a growing trend in the hospitality industry, familiarizing yourself with these green ideas can help you better serve your clients.
Like this post? Subscribe for regular updates
Make sure you don't miss out on the latest news in radiant heating by subscribing to our blog. We'll send you an email with links to the newest posts from WarmlyYours.
We won't share your information and you can unsubscribe at any time with a single click.
---
Did you find this post helpful?
Let us know by giving it some applause.
---
---