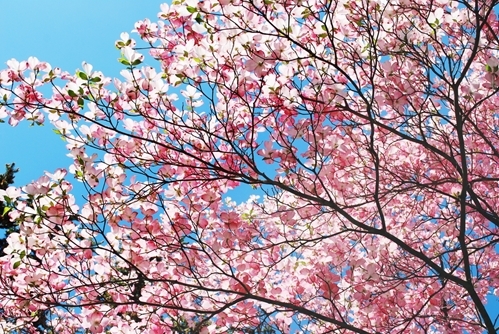 Experts say home improvement spending is expected to increase this year, compared to last year. The Joint Center for Housing Studies at Harvard University predicts homeowners will spend $151 billion during 2013 on various projects, marking an increase of more than 20 percent compared to 2012.
Additionally, a recent CouponCabin.com survey found that the improving economy is allowing many to plan renovations, remodels or other projects. Sixty-four percent of U.S. homeowners surveyed said they are at least somewhat likely to make home renovations or improvements within the next 12 months.
The survey also revealed that spring is the season in which most people dive into a project. Nearly 90 percent of those who took part in the CouponCabin.com survey said that they would be more likely to embark upon a home improvement in the spring, versus any other season.
The popularity of springtime for indoor and outdoor projects may be the reason why May is recognized as National Home Improvement Month.
"National Home Improvement Month in May is the ideal time to shine the spotlight on projects that can make a big difference to both the esthetic appeal and functionality of your home," said Mark Clement, a professional contractor and host of the MyFixitUpLife home improvement radio show.
Indoors
The desire to make their houses more comfortable and beautiful may be a result of many people spending an increased amount of time at home. Big or small, many projects can help transform your residence into the house you've always dreamed of.
Kitchens and bathrooms are the most commonly renovated rooms in any home. Projects including reworking the layout, changing cabinetry, purchasing new appliances and installing a new floor can make any space shine.
While spring's warmer temperatures may not have you thinking about heating, remember that the spring is ideal for installing radiant floor heating, especially if you're making other changes as well. These infloor heating systems will likely improve the comfort of your home next winter as well as help reduce the amount of money you spend on heat throughout the winter.
Outdoors
Spring is a perfect time to upgrade your home's curb appeal. Planting flowers, updating landscaping and hardscaping as well as making material changes are perfect springtime jobs.
Clement advises homeowners to take a "top-down" approach when deciding which projects to schedule. Start with assessing the condition of your roof, then move onto the siding, gutters, windows, doors and accessories, such as shutters and trim.
Like this post? Subscribe for regular updates
Make sure you don't miss out on the latest news in radiant heating by subscribing to our blog. We'll send you an email with links to the newest posts from WarmlyYours.
We won't share your information and you can unsubscribe at any time with a single click.
---
Did you find this post helpful?
Let us know by giving it some applause.
---
---