How beneficial is social media when trying to grow a business?
Social Media is quickly becoming an essential to business growth and development. In most cases social media is how companies interact and communicate with their targeted public. Adapting to this new way of communication is beneficial for the growth of the business and its customers.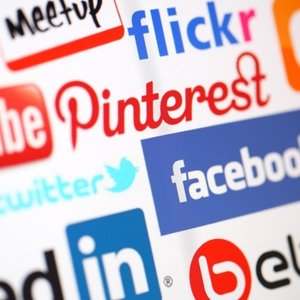 According to Forrester Research's most recent Interactive Marketing Forecast, social media marketing will grow at an annual rate of 34 percent faster than any other form of online marketing and double the average growth rate of 17 percent for all online mediums.
Some social media experts suggest that a company should be on every social network possible. The social networks predominately used by most businesses are Facebook, Twitter, and Pinterest.
A key to using social media to grow your business, identify which social network works best for the company and its consumers. Often there will be more than one, but be careful to only use a couple of them, so they can be managed well. If a company uses every social network possible how can they all be managed and measured for effectiveness?
Social network marketing is all about engaging and communicating with customers about your products, competitors, and the industry. This is important as it allows businesses to connect directly to their customers on a regular basis and it can also be a way to gain new customers.
Using these social tools to market creates a relationship between the company and the customer. Posting weekly blogs allowing people to comment, using Twitter and Facebook accounts to regularly interact with those who have interest in the company and its products, is how relationships are created on a social network.
For example, WarmlyYours Radiant Heating posts multiple blogs per week, which are an opportunity to gain new visitors to the website, increase their search rankings, and increase trust and value consistently over time with consumers.
Networks like Facebook are another way to create a relationship with your customers; by being able to call them friends of the company creates another dynamic with marketing. It becomes easier for customers to gain a sense of loyalty to the company.
Posting updates regularly on the company's twitter account about products, featured blogs, and general information about the website is another way to gain exposure and awareness about your company.
In order to use social media to grow your business, it is important that all the social networks used are linked to your website. Social media is a tool, used to generate traffic back to the company's website. Advertising your company's use of social networks on the established website helps too. Adding the social network's logo somewhere on the website allows the visitor to know where else they can look up your company.
Because we believe in the power of social media for business, we are not only very active on multiple social networks, but also look for ways to serve you and your business through our weekly Radiant PRO Spotlights, and by sharing your radiant heating story with our readers through our monthly "Share Your Story" contest to win $100 and featured social media exposure. To see the networking that WarmlyYours is doing through social media, check out our Facebook, Twitter, Pinterest, Instagram, LinkedIn, Flickr, and subscribe to our Company Blog.
Social media is more than a passing fad. They are an essential part of everyday business. By putting your company on sites like Facebook, Twitter, and Pinterest, you can take advantage of new opportunities to serve your customers and cultivate new ones.
---
Tell us About your Project
Our team of Radiant Experts is ready to help! Just tell us a little about yourself and your project to get started.
---
Did you find this post helpful?
Let us know by giving it some applause.
---
---