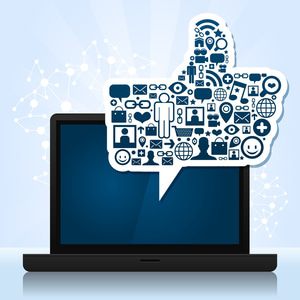 Facebook is one of the top social networks that businesses and companies use to engage with their customers. So it is important to take full advantage of everything this social network has to offer, especially for your company and/or business.
The Pages Feed on Facebook is an all-branded feed where updates from Facebook Pages are housed. For individuals logged into Facebook, the Pages Feed appears on the left-hand navigation side.
Clicking it will bring up a feed of posts only from brands they have followed and liked. The number next to the Pages link indicates how many new updates are in that feed since the previous visit.
The Pages Feed allows its fans to see all updates your company posts, assuring they won't miss any posts. This feed provides more visual content and it helps your company or business track conversations and interactions with customers.
In a survey done last July by an English consumer deals website, 53 percent of respondents said Facebook had become too commercial and 34 percent said they "liked" a number of pages but hid them from their feed because they became too intrusive.
Giving Facebook users a place to see branded updates only when they want through the Pages Feed was a welcome solution.
WarmlyYours Radiant Heating has taken full advantage of the Pages Feed on our company Facebook account. Through our Pages Feed, we post information about our latest blogs, employee anniversaries, birthday shout outs, upcoming trade shows, photos from company events, product giveaways, contests, etc. WarmlyYours also uses the Pages Feed to interact and engage with our customers.
Overall the Pages Feed tends to get more views than regular company Facebook profiles because it is more prominent, and more importantly because it allows users the freedom to see all updates only when they choose.