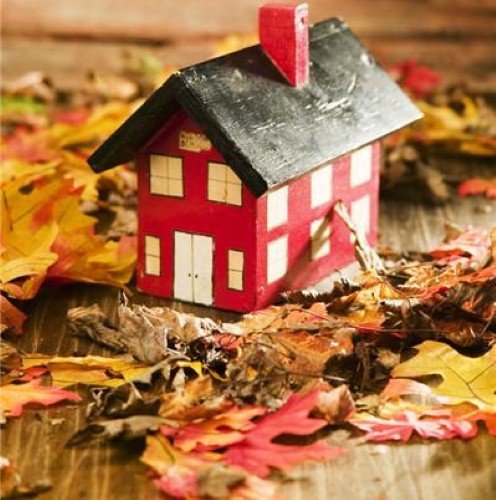 It's the holiday season, which means you're bound to be visiting friends and family members just about every spare weekend evening, toting pies and cakes and dishes of delicious food everywhere. Chances are, you also know someone who's moving into his or her first house or apartment this month and is planning to throw a Thanksgiving or holiday party in the new home - which leaves you with the task of finding the perfect housewarming gift.
If you happen to find yourself in just this situation, you could do a whole lot worse than a few of these excellent housewarming gift ideas. Just check out this handy guide that's sure to lead you in the right direction!
1. Television show Blu-ray box set.
It's a whole lot cooler out now that November's finally arrived, and your new hosts are probably going to be spending plenty of time cuddled up by their TV and fireside. With a great TV show on Blu-ray, they're bound to have hours of excitement or comedy!
2. Autumn bakery supply basket.
For those who love to bake, autumn has a lot to offer. From pumpkin bread to gingerbread and all the muffins, pies, cakes and delicious offerings in between, stocking a gift basket with spices, pie fillings and all kinds of cool baking necessities is sure to win over your hosts. Who knows, you may get invited over for a pie tasting sometime in the near future!
3. Bottle of wine.
What could make for a better celebration than a bottle of red wine to christen a new home? Why not bring two bottles of a good vintage - one for your hosts to save for later in the season and one for that night! You can check out a variety of food pairings and align it with whatever hors d'oeuvres are being served at the party.
4. Under desk heater.
Furnishing a home office can be tough, so give your hosts a hand by bringing them a brand new under desk heater. This brilliant WarmlyYours contraption is a stylish and discreet floor mat that plugs into a local power source and is guaranteed to keep you toasty, using radiant heat and all natural convection currents.
5. Copy of a favorite novel.
Want to give the ultimate in late autumn coziness? How about a big, epic and fun novel for your host to fall into? From Game of Thrones to Great Expectations, nothing beats a good book when the temperature drops and the snow flurries start!
---
Tell us About your Project
Our team of Radiant Experts is ready to help! Just tell us a little about yourself and your project to get started.
---
Did you find this post helpful?
Let us know by giving it some applause.
---
---