A new year is upon us, which means it's time to reflect on last year's most notable legacies. In terms of bathroom remodeling, a few trends stood out among the rest.
1. Gray and White
Things aren't always black and white — in 2017, they were gray and white. In master bathrooms, gray topped the wall color list, with 35 percent of remodelers choosing the color according to the 2017 U.S. Houzz Bathroom Trends Study. That's up 5 percentage points from the year before. White took the second-place spot with a 3 percentage point increase to 19 percent of remodelers, dropping the color beige into the No. 3 spot. Gray also topped the floor color list, with 31 percent of remodelers choosing the color.
In terms of cabinet color, white stole the show in 2017. Thirty-eight percent of remodelers installed white cabinetry. Gray increased 5 percentage points to take the No. 2 spot, with 14 percent of remodelers choosing that color. This change knocked medium and dark wood cabinets out of the top spots. Similarly, white cabinets were far and away the most popular countertop color. Forty percent of remodelers chose white countertops, which is a 4 percentage point increase from the previous year.
This trend was largely driven by millennial homeowners.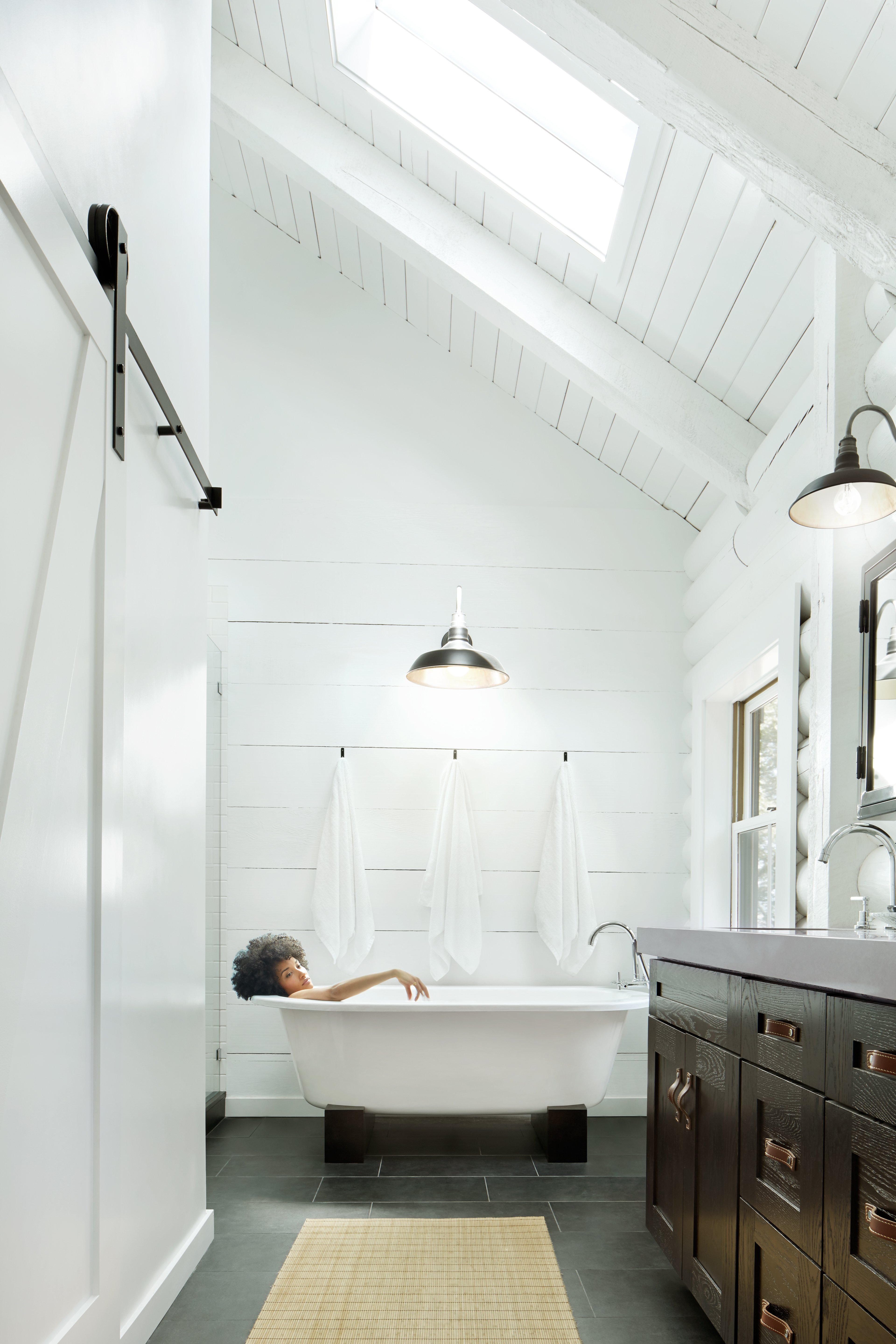 2. Soaking Tubs
Nothing says relaxation like a large soaking tub. It's a comfort that never goes out of style. Thus, 37 percent of remodelers upgraded their bathtubs in 2017, with 64 percent of them choosing a soaking tub and 43 percent selecting a freestanding flat-bottom tub.
3. Large Showers
Despite the popularity of bathtub upgrades, more than a quarter of renovating homeowners chose to do away with their tubs completely, primarily to increase the size of their showers. These large showers were also prone to luxury features, such as a rainfall showerhead and body sprays. The Houzz study shows that 73 percent of remodelers opted for higher end shower features. Dual shower heads and curb-free showers also gained popularity in 2017.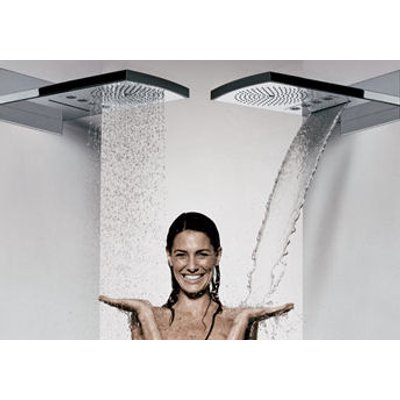 4. Technology
If you've ever dreamed of never having to clean a bathroom again (and who hasn't?), 2017 got us one step closer to that reality. Twenty-nine percent of toilets in 2017 had a self-cleaning feature compared with 24 percent in the prior year. More than one in four remodelers upgraded their toilets last year to boast high-tech features such as self-cleaning and overflow protection, according to the Houzz study. Plus, 12 percent of showers featured high-tech components like mood lighting and digital controls, compared with just 9 percent the previous year.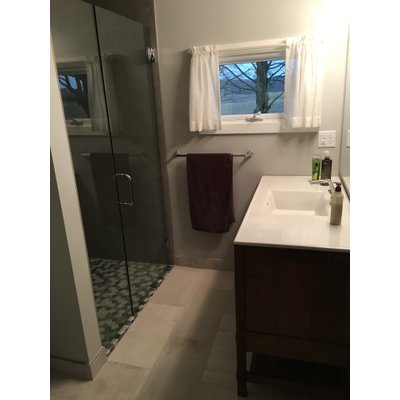 5. Universal Design
While universal design is not a new concept, it gained serious traction in 2017. Baby boomers are increasingly remodeling with universal design in mind. For instance, 40 percent added grab bars, non-skid flooring and bathtub seats to their master bathrooms. Sixty-five percent of homeowners renovating their master bathrooms are baby boomers, which makes universal design an important trend to pay attention to. Plus, baby boomers spend nearly twice as much as those under 35 on large master bathroom renovations.
With these popular trends from 2017 in mind, we can't wait to see what 2018 has to offer. What trends do you expect to crop up this year? Let us know by tweeting @WarmlyYours or posting on our Facebook page. 
---
Tell us About your Project
Our team of Radiant Experts is ready to help! Just tell us a little about yourself and your project to get started.
---
Did you find this post helpful?
Let us know by giving it some applause.
---
---