Enter our "Share Your 1 Hour Remodel" contest and get entered to win a towel warmer.
We're used to hearing about meals that we can make in an hour or less. However, it's not often that we hear about home remodeling projects that can be done in such a short timeframe. Whether you're a first time do-it-yourselfer (DIYer) or a seasoned pro, there are several DIY projects you should consider if you have minimal time but want maximum impact. All of the projects below are simple enough to complete in under an hour but significant enough that they will change the whole look of your room.
1. Update your cabinet hardware.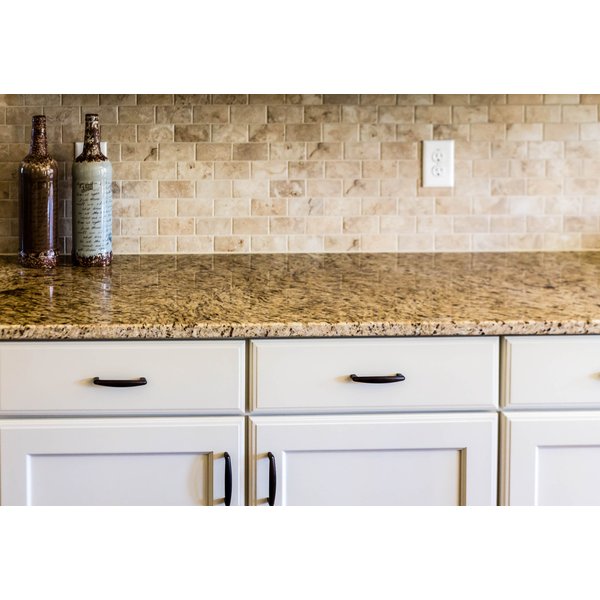 Adding or replacing the knobs and handles on your kitchen or bathroom cabinets makes a world of difference. It can transform your space from traditional to modern in a matter of minutes! If you already have hardware on your cabinets, first you'll need to measure the amount of space between the mounting holes (unless you have knobs). That way, you'll know what new hardware you're able to buy. Then, all you'll need is a screwdriver to take the old hardware off and put the new hardware on! In a matter of minutes, your cabinets will be completely refreshed.

If your cabinets don't have any hardware on them, you'll still be able to complete this project in less than an hour. To be as quick and accurate as possible, we suggest you purchase a cabinet hardware installation template, like this one from the Home Depot. Using a template will ensure that all of your hardware is uniformly mounted for a professional appearance. Once you've marked where all of your hardware should go using the template, just drill the holes and screw in the knobs and pulls.
2. Install a towel warmer in your bathroom.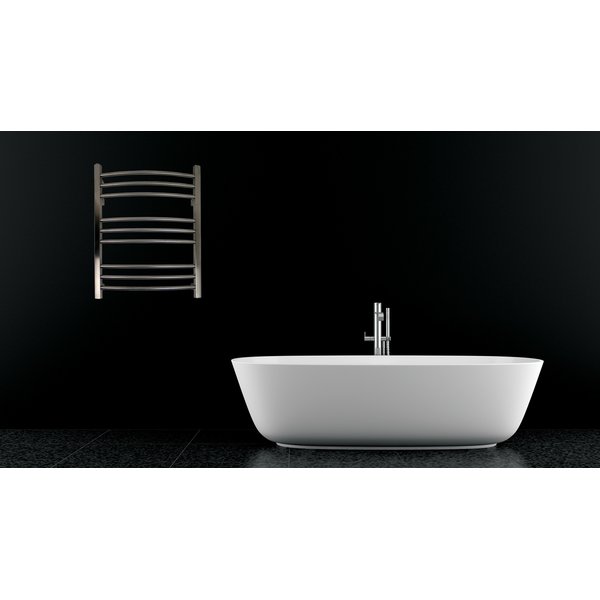 It's amazing the difference that just one fixture can make in a bathroom. By installing a towel warmer, your bathroom will instantly feel more high-end and luxurious. WarmlyYours Radiant Heating offers a range of towel warmers to choose from, all of which are modern, high-quality and fully functional. Why use a towel rack when you could install a heated towel rack just as easily?
To learn how to install your towel warmer, just reference this simple video.
3. Replace your kitchen faucet.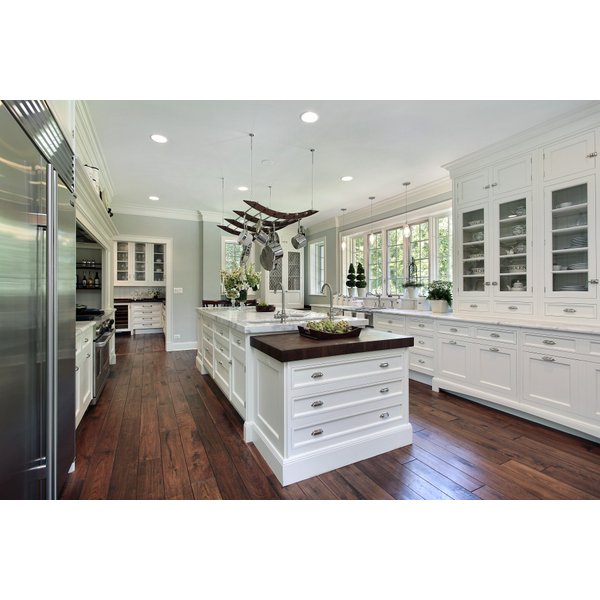 Commercial-style, pull-out faucets are all the rage for home kitchens right now. That kind of faucet is just what you need to add a little flair to your kitchen. Of course, any modern, eye-catching faucet will do. Once you've picked out the faucet that you love, installation will only take a few minutes. First, turn off the water supply. Then, you'll just need to unscrew the old connections from your previous faucet and screw in your new faucet. Voila!

4. Add a mirror defogger to your bathroom mirror.
For a simple way to make your bathroom more functional, consider adding a mirror defogger. To set it up, all you have to do is adhere the correct size to the back of your mirror and connect it to your bathroom's existing 120-volt light fixture. WarmlyYours has a variety of shapes and sizes available, so finding the right one will be a breeze. The next time you shower, your mirror will seem like magic as it stays clear, keeping steam at bay.
5. Install an energy-efficient thermostat.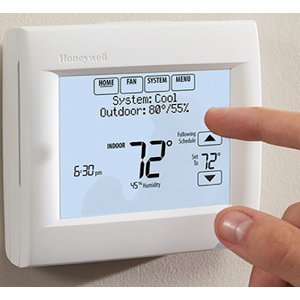 "Smart" thermostats are popular for a reason. They make operating your heating and cooling systems simple and intuitive, and they save you money by saving energy. The Nest is one of the most popular smart thermostats on the market. It has the ability to learn your schedule in order to save energy when no one is home. It also allows you to control the thermostat with your smartphone or tablet. Likewise, WarmlyYours recently debuted the Wi-Fi VisionPRO thermostat that can be controlled via a smart device. Also like the Nest, it features technology that enables it to save energy. Best of all, both of these thermostats are able to integrate with a floor-heating system. If your home has in-floor heating — or if you just want to make your HVAC system more energy-efficient — consider installing a new smart thermostat. To purchase a kit to integrate a Nest thermostat with a WarmlyYours in-floor heating system, click here. To purchase a Wi-Fi VisionPRO thermostat with a floor-heating installation kit included, click here.

If you've recently completed one of these projects in an hour or less, let us know! You can post about your project on the WarmlyYours Facebook page, tweet us at @WarmlyYours, or share it with us on Instagram. Plus, if you do so before the end of the month, you're eligible to win a prize! Find the details below.
1 Hour Remodel (read more here)
Effective dates: May 16 - May 31, 2016
Prize: Plug-in towel warmer from WarmlyYours
Rules: Just tag WarmlyYours when you share a photo or video of your "1 Hour Remodel" project on Facebook or Twitter. Use the hashtag #1HourRemodel. The winner is the project that gets the most likes, shares, or retweets. 

Terms:
To be eligible, you must like or follow WarmlyYours on Facebook and Twitter.
No limit on the number of projects you share.
---
Tell us About your Project
Our team of Radiant Experts is ready to help! Just tell us a little about yourself and your project to get started.
---
Did you find this post helpful?
Let us know by giving it some applause.
---
---