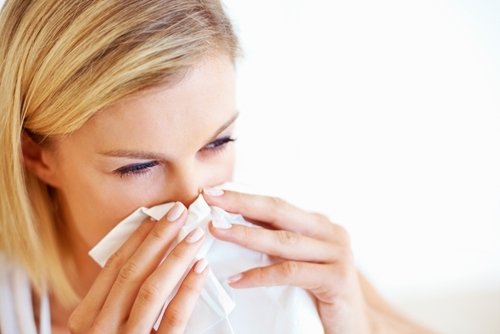 Spring has officially begun, and while many people are looking forward to warmer weather, many are also dreading the allergens caused by the springtime warm up.
According to Fox News, experts say people with allergies should prepare for a worse-than-usual allergy season this year. Apparently, climate change and increased greenhouse gases in the environment are a bad combination for individuals with seasonal allergies. 
"What we're seeing with additional warming and earlier springs is that the trees are flowering earlier and producing more pollen," the U.S. Department of Agriculture's Lewis Ziska recently told The Los Angeles Times. 
But while many people have resigned themselves to the fact that they should expect to sneeze, sniffle and itch every spring, summer and fall, experts say there are ways to keep allergies at bay no matter where you live.
Start medications early
Whether you use an over-the-counter allergy medicine or depend on your doctor to prescribe something, it's important to be proactive and start taking it before symptoms start. 
Prepare your home
Keep your home as dust-free as possible and try to keep the windows closed, especially during allergy season.
Consider installing electric radiant heating as a way to reduce the number of allergens inside. According to Scientific American, this type of heat is ideal for individuals with severe allergies, as it does not blow or circulate irritating particles around the room. 
When it's warm out, opt for using air conditioning to stay cool. Avoid fans, too, as they are likely to make symptoms worse. 
Know the pollen count
If you want to go outside, know what you're dealing with first. Check the American Academy of Allergy, Asthma and Immunology's National Allergy Bureau to get accurate information on pollen and mold levels in your area. 
According to U.S. News & World Report, expect levels to be highest on warm, dry and windy days. Allergen levels are lowest on wet, cloudy days with little wind.
Stay clean
Showering every night can help keep seasonal allergies under control, as it helps rinse allergens from the skin and hair before you go to sleep. 
"Wash your hair before you go to bed at night, so it's not trapped right next to your nose, where you're inhaling it," allergist Joseph Leija told U.S. News & World Report.
Washing towels and bed linens at least once each week can also help. Remember to avoid drying them outdoors!
Eat right
Some experts say a diet change may help you feel better during allergy season. According to U.S. News & World Report, foods high in vitamin C and quercetin may help relieve allergy symptoms. 
---
Tell us About your Project
Our team of Radiant Experts is ready to help! Just tell us a little about yourself and your project to get started.
---
Did you find this post helpful?
Let us know by giving it some applause.
---
---