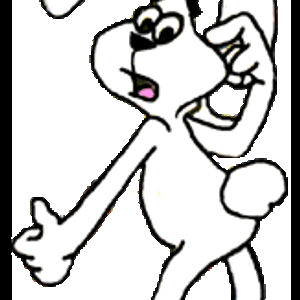 Tricks, the rabbit mascot of Trix cereal has a hard life. Since 1959, when he debuted, he's been trying every trick in the book to fool children into giving him that elusive bowl of cereal, only to have them discover him and grab it back. "Silly rabbit," the children exclaim in every commercial while taking the cereal away, "Trix are for kids!"
Sometimes customer referrals, the life blood of a thriving, growing business can feel that way. So tantalizing, so important, yet so elusive! The numbers prove how important customer referrals are. The Word of Mouth Marketing Association (WOMMA) reports that 90 percent of small businesses rely on word-of-mouth referrals. Nielsen states that people are four times more likely to buy when referred by a friend. Also, a referred customer has a 16 percent higher life-time value, and they carry an increased potential for retention and loyalty, according to the Wharton School of Business.
In short, customer referrals are even more important to a business than the cereal is to Tricks the rabbit. Throughout the commercials from the 1960s, 70s, 80s, 90s as well as today, it feels like Tricks has tried everything. He disguises himself as a balloon vendor, a painter and more, and he's even enlisted the help of Bugs Bunny to no avail. While none of those efforts worked for Tricks, here are three tips for you to successfully get customers referrals!
1. Think About Your Timing
Waiting to ask for a referral can be the smart move.
"Asking for a referral is a little like asking for a sale. In both cases, timing is everything," advises Yaniv Masjedi in "5 Tips for a Successful Customer Referral Program."
Instead, he suggests waiting to form a relationship with your customers before approaching them about referrals.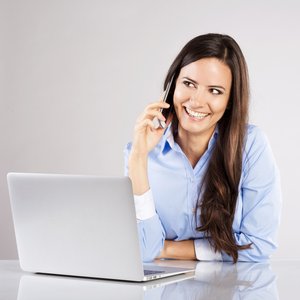 "Once you've asked, consider waiting months or even a year to ask again. Constant pestering could inspire your customer to go to a competitor," he adds.
While you aren't advised to ask right away, you can set up the expectation for a referral, or as John Rood, founder/president of Next Step Test Preparation terms it, "bake word-of-mouth referrals into expectations."
He suggests setting expectations upfront by sending a quick note telling new customers that you intend to provide an outstanding level of customer service and support, and that in return, you and your business really rely on word-of-mouth referrals. Planting the seed early can pay off later on. Think of it as priming the pump.
2. Have a Plan
The key to referral success is to have a plan. Referrals will never happen as an afterthought, instead, they need to be integrated right into your sales cycle, suggests Rieva Lesonsky in "5 Steps to Getting More Customers With Referrals."
For example, you may want to ask for a referral when you are invoicing the client for completing the job, or do it later as part of your post-sale follow-up. Create reminders, she advises.
3. Action Gets Results
Ask for an action, not a contact. Don't just ask for a name, phone and email, instead specifically ask your source to call or email the prospect, says Geoffrey James in Best Way to Get a Customer Referral. Also, be very clear regarding what you'd like your customers to say and then confirm that they will be comfortable saying it," he advises. He also suggests asking customers to get back to you (or copy you on the email) so that you're certain they have taken the action that you've requested. Then, when your source agrees to take action on your behalf, offer your profuse thanks and appreciation, before your source has taken any action!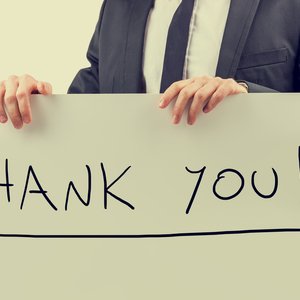 "This is not only appropriate but reminds the source to actually take the action," James says. Masjedi agrees: never ever forget to say 'thank you' every time a customer refers you. "Work to nurture your relationship with the referrer and referee. You never know, they may refer again," he says.
Those are just three tips out of many. If anything the clearest path to success is to make a plan and be vocal about referral opportunities for your customers. Studies have shown that most businesses have customers that want to send you referrals but just don't know how. Tell them how! Spend some time researching and reading and you can polish up your customer referral program into something far more successful than Tricks' search for Trix cereal will ever be. After all, "Referrals are for businesses!"
Sources:
http://www.brandadvocatebook.com/
http://blogs.salesforce.com/company/2013/08/customer-referral-program.html
http://www.forbes.com/sites/theyec/2014/02/10/six-ways-to-get-more-word-of-mouth-referrals/ http://blog.clientheartbeat.com/customer-advocates/
---
Tell us About your Project
Our team of Radiant Experts is ready to help! Just tell us a little about yourself and your project to get started.
---
Did you find this post helpful?
Let us know by giving it some applause.
---
---