As the end of 2013 approaches and we get ready to ring in the New Year, we pause to look back on a successful and exciting year at WarmlyYours.
Strong Sales
With the increase in home construction and overall improvement in the economy, we've been enjoying a surge in sales during the second half of the year, posting a 25% increase in third quarter sales over the same time period in 2012. While the final numbers are not in yet, we expect the fourth quarter to be strong as well. We are seeing continued strength with sales for Dec. 1 through 26, currently up 23% over the same period last year.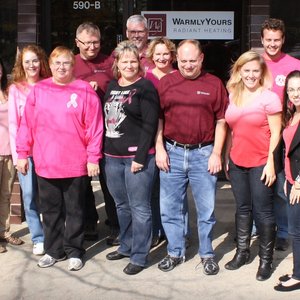 New Product and Services
To better meet your needs, we added some important new products and services to the WarmlyYours lineup this year. In April, we introduced two comprehensive thermostat-programming services, Smart HomeSet (available in the U.S.) and Smart PreSet (available in the U.S. and Canada). Our TempZone™ shower and bath mats, which became available in July, provide you with the ability to take spa-like comfort and luxury to a new level in your home. We have some exciting new products currently in development for release in 2014, with the first scheduled to become available early in the first quarter of 2014. Check in with WarmlyYours.com regularly to stay up to date on the latest information.
To improve your online experience on a range of platforms from mobile phones and tablets to laptop or desktop computers, our IT team spent a good portion of 2013 developing the new, fully responsive version of WarmlyYours.com website that went live in November. To expand your purchasing options, PayPal and Bill Me Later options were added to the site a few weeks later. Look for additional enhancements to the site in the New Year.
New Faces
In 2013, we added a number of new faces to the WarmlyYours family this year. Marketing Assistant Nia-Shea Grosche joined WarmlyYours in August, and Mike Weiner, Sales Representative and Cassie Peterson, Director of Communications followed in September. In October, we added new talent to our IT and tech support departments by welcoming Lauri Galdine, Web Designer and Gabriel Taut, Tech Support Intern.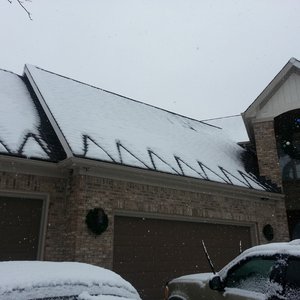 Helping Others
At WarmlyYours, we are passionate about selling the best radiant heating and snow melting products, but the best part about our business success is that it enables us to pursue our other passion: helping others.
From product donations and installation assistance to raising funds and awareness, WarmlyYours was honored to contribute to a number of charitable projects in 2013. We donated a TempZone™ floor heating system to St. Jude's Hospital of Cleveland in May and donated an Infinity Towel Warmer and a $250 floor heating gift certificate to Reach for the Rainbow Crystal Ball Auction. In October, we raised cancer awareness and matched employee contributions to a number of charities dedicated to supporting cancer research and those fighting the disease.
We cannot do enough to thank veterans and active military personnel for their commitment to serving our nation, and we look for every opportunity to give back to them, including a Veterans Day fundraising sales promotion, that resulted in a $344 donation to Homes For Our Troops and sponsoring Thanksgiving meals for military families through our partners at Smokin' T's Bar-b-que in Long Grove. We donated a floor warming system to Tee Shirts 4 Troops for rehabilitation center for injured veterans earlier in the year. And just recently, Tee Shirts 4 Troops completed the installation of a roof and gutter deicing system donated by WarmlyYours.
Look to upcoming blogs for all the details about this project, as well as one about a snow melting system for a walkway and wheelchair ramp installed by our longtime partner Rob Robillard, A Concord Carpenter, to enable a homeowner to easily access his garage in the winter.
Looking Ahead
This year has given us much to celebrate and be thankful for. And while we recognize these wonderful achievements of 2013, we are not content to rest on our laurels when there is so much more to be done. With so many exciting new opportunities to pursue in the New Year, we look forward to working with you to continually expand and improve the products we offer. We encourage you to join us in offering your talents, time or treasure in finding big and small ways to make 2014 a brighter year for those who need a little help. Let's make it a radiant new year for all.
---
Tell us About your Project
Our team of Radiant Experts is ready to help! Just tell us a little about yourself and your project to get started.
---
Did you find this post helpful?
Let us know by giving it some applause.
---
---