At the beginning of the year, a Houzz survey reported that 90 percent of the home professionals surveyed expected their business' revenue to grow in 2014.
In April,
a study by Piper Jaffray
reported by
Remodeling
, revealed half of surveyed homeowners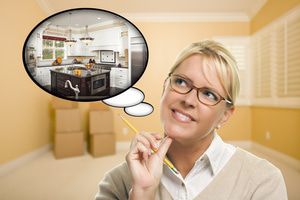 said they intended to spend more on home improvement projects in the next 12 months versus the previous 12 months, and 20 percent said they would spend "significantly more." It was a very optimistic start to the year, so with Memorial Day behind us, where do those expectations stand as summer begins? Leading reports indicate the home construction and remodeling industry is, well, undecided. While the optimism from the start of the year remains overall, most reports indicate "a holding pattern," which is how the National Association of Home Builders described builder confidence in its monthly National Association of Home Builders/Wells Fargo Housing Market Index (HMI). Builder confidence in the market for newly built, single-family homes in May fell one point to 45 from a downwardly revised April reading of 46 on HMI. "After four months in which the HMI has shown little signs of fluctuation, it is clear that builder sentiment is becoming more in line with the market reality of a continuing but modest recovery," said NAHB Chairman Kevin Kelly.
"However, builders expressed some optimism that sales will pick up in the coming months."
That optimism was increased when new home sales rose 6.4 percent in April, according to released data from HUD and the U.S. Census Bureau.
"In a positive development, builders are adding inventory in anticipation of a further release of pent-up demand," said NAHB Chief Economist David Crowe. "Once job growth becomes more consistent, consumers will return to the market in larger numbers and that will boost builder confidence," Crowe also predicted.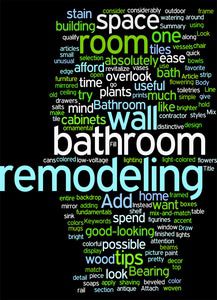 In a related industry indicator, the April data from the
REALTORS® Confidence Index (RCI) Report
, which provides monthly information about market conditions and expectations, indicated a dip in the confidence level compared to that in March. "There were reports from some states that the harsh winter has had a lingering impact (IN, N.C., VA, N.J.). Tight credit conditions and the lack of inventory, particularly for 'middle-priced' homes were reported as the major roadblocks to increased sales," according to the report. As the harsh winter impacted realtors' confidence, it was also to blame for a drop in the National Association of the Remodeling Industry's (NARI) first-quarter 2014 Remodeling Business Pulse (RBP) data of current and future remodeling business conditions.
The report
, released in April, showed business conditions during the first three months of 2014 dropped to 6.07, down from 6.41 in December. Conversion of bids and sales value of jobs had the largest dip. However, strength of sales in this three month period increased to 6.51, from the 6.41 reported during the fourth quarter of 2013. Also, despite the low ratings for current business conditions, remodelers were more optimistic about the future, heading into their busy season.
The outlook for business three months out reached a new all-time high of 6.51, from 6.41 in December 2013.
"The harsh winter seemed to have played a role in the decline of our numbers this quarter," says Tom O'Grady, CR, CKBR, chairman of NARI's Strategic Planning Committee. However, he added, "Remodelers still feel this will end up a strong year for business." The record-setting winter didn't dampen radiant heating sales for WarmlyYours, which reported strong sales across product lines and an increase in the number of floor plans created in the first quarter. Check out the details in the
"WarmlyYours Radiant Heating Q1: 2014 Industry Report
." While most reports show the industry is still warming up from the frozen winter and lacks any "sizzle," there are still bright spots to pursue the remainder of the year.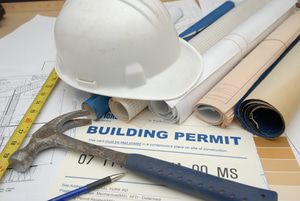 For example, Houzz.com's third annual Houzz & Home survey found 52 percent of surveyed renters expected to hire a general contractor for some home job in the next two years, and 17 percent of the renters said they planned to build a custom home in the next two years.
Houzz did point out that it provides ideas and information for "people with a predisposition toward building and remodeling," so its findings would not extend to all renters nationwide, but the strong percentage is something to note. How is your business doing in 2014 so far? We'd love to hear what is working and where your company growth is at. E-mail us at info@warmlyyours.com, share with us on the
WarmlyYours Facebook page
, or tweet us at @WarmlyYours.
Sources: http://www.nahb.org/news_details.aspx?newsID=16878 >