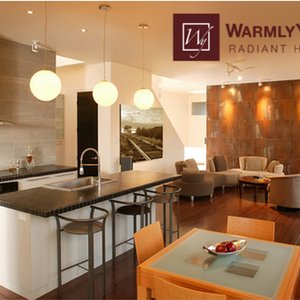 So everyone has their dream kitchen. That vision for what would be perfect in a new kitchen or with a remodel. But how does that stack up to what everyone else wants? How broadly perfect is your perfect? A recent survey by Houzz on kitchen trends has some insight that can help you stack up your ideas with what everyone else is thinking. Two reasons to check the survey out: A) It is fun to know B) The desirability of your choices can have an impact on resale value. After all, trends in kitchen countertops, and wall colors, and cabinet styles will shift and change, but the fundamental fixtures and features of homes change more gradually. "Investing in long-term home shifts will usually be a better idea than paying extra money for the latest home fad,"advises Forbes.
BIGGER ISN'T BETTER
Houzz reports that most people don't want a larger kitchen but DO want a feeling of space — islands are part of that plan.
77 percent of survey respondents want a kitchen to open to other rooms.
61 percent are incorporating a kitchen island.
37 percent are enlarging their kitchen.
How do those choices impact resale value? Using data from the National Association of Realtors, 24/7 Wall St. reviewed the features that most homeowners were willing to pay more for. They looked at the median amount that these people would be willing to pay to obtain certain features and broke down the interest level of various age groups.
That research showed 48 percent of home buyers were willing to pay more for a kitchen island, 1,370 to be exact.
"Kitchen islands are most important to people ages 35 to 54, with 24 percent indicating that it is a 'very important' characteristic. But just 19 percent of people under 35 and 13 percent over 55 considered this feature important," 24/7 Wall St. reported. Why? Brendon DeSimone, a Realtor and real estate expert with Zillow noted that kitchen islands often come in handy for those who are raising a family, which explains the varying levels of interest. "It provides additional room to put out food for the family and allows the kitchen to become more organized," summarizes Samuel Weigley, author of "11 home features buyers will pay extra for," the article that reported the 24/7 Wall St. research.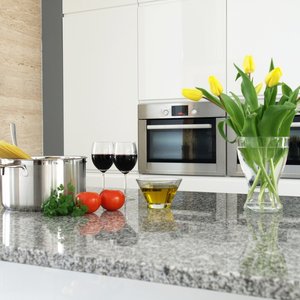 STONE COUNTERS ROCK (Pun intended)
Houzz's research found that people have definitive expectations for kitchen countertops, namely granite. That's not really surprising, as granite has been king for some time now. What is surprising is just how dominating it was. Fifty percent of people wanted granite countertops. That's a lot of granite countertops considering 94 percent of survey respondents reported they were going to replace their countertops. Other top choices? 36 percent were planning to choose quartz and 12 percent were interested in butcher block or wood.
Granite countertops have strong resale value, with 55 percent of home owners willing to pay more ($1,620) for a home with granite countertops, according to 24/7 Wall St.'s research.
Granite countertops are a great option for heated countertops, adding the luxury and comfort future homebuyers also appreciate. "WarmlyYours FeelsWarm® Countertop Heaters are customizable and install easily with heating elements that adhere to the underside of the countertop, gently raising the temperature of the heated area an additional 20-25 degrees Fahrenheit, taking the chilly edge off of granite, marble, quartz, and other stone surfaces wherever you gather for work or play. If more people had experienced heated countertops, we're willing to bet granite might have ranked even higher!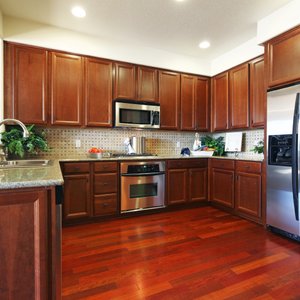 STILL LOVING STAINLESS
Many respondents are combining stainless appliances with white, colored, or appliances integrated into the cabinetry plan.
65 percent of survey respondents are incorporating stainless steel appliances into their kitchens.
16 percent are integrating appliances into cabinetry.
12 percent are choosing white or color appliances.
Forty-one percent of home buyers are willing to pay more ($1,850) for stainless steel appliances, reports 24/7 Wall St. in its research.
"Like most features, stainless steel appliances are most important to people between the ages of 35 to 54, with 23 percent considering them to be a 'very important' investment, compared with just 16 percent of those under the age of 35 and a mere 11 percent of those over the age of 55," the report says. Errol Samuelson, president of Realtor.com shares that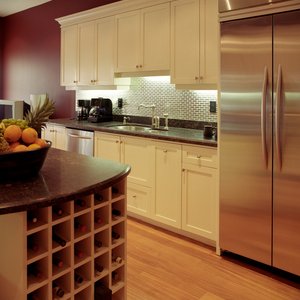 "from a cost perspective, stainless steel appliances are not necessarily the best investment." He says that stainless steel wears out far easier than most other common materials and children in the house can also get their fingerprints on the appliances, requiring more cleaning. Samuelson also said people are primarily driven to buy stainless steel appliances because they look more attractive.
Read all the fun findings from Houzz's survey here. From who wants a wine refrigerator (7 percent) to who wants soft, neutral colors in the kitchen (75 percent), there are a lot of fun details to compare.
While you are on Houzz's site, you can also check out WarmlyYours Radiant Heating's page. You'll find photo inspirations for Warm Kitchens, idea books, projects and more.
Have fun dreaming and comparing your "perfect" kitchen to everyone else's. The differences – and similarities — may surprise you while helping you find that perfect balance between honoring your uniqueness and creating a home with value that will stand the test of time.
SOURCES: http://www.forbes.com/sites/zillow/2013/05/10/5-things-home-buyers-want-in-2013/ http://www.usatoday.com/story/money/personalfinance/2013/04/28/24-7-home-features/2106203/
---
Tell us About your Project
Our team of Radiant Experts is ready to help! Just tell us a little about yourself and your project to get started.
---
Did you find this post helpful?
Let us know by giving it some applause.
---
---