When your workday is quickly filled by managing day-to-day operations and developing long-term business strategies, it can be easy to overlook one of the most critical aspects of business development: networking. While most professionals understand its benefits, networking is often an afterthought because they don't have enough time for it or don't know how to begin.
To help you get started and take advantage of the power of networking to build business and reach new clients, try these simple tips to get you moving in the right direction.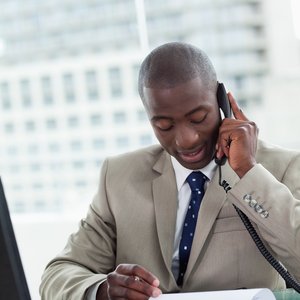 1. Join a Trade Association
By becoming a trade association member, you immediately gain access to wealth of resources and a community of your peers. Professional organizations provide plenty of networking opportunities at educational and social events where you and your employees can keep up with new trends in your field. You'll have access to online forums and discussion boards where you can share ideas and learn from the experience of your colleagues.
Conferences and other events can help you find companies in related businesses to partner with in the future. Creating a relationship with a business offering products and services that complement yours can expand your potential clientele through additional sales, referrals, and more. For example, WarmlyYours loves to work with flooring and remodeling contractors. When those contractors introduce their clients to radiant heating, they can expand the scope of the project, adding to their bottom line and providing homeowners with a product that will increase their enjoyment of their newly renovated space.
2. Track Your Contacts
Keep a running spreadsheet of the names and contact information of the professionals you meet through networking events or working together on a project. Organize the information by categories (e.g. subcontractor, manufacturer, architect) to make finding contacts quick and easy. In a networking article for "Remodeling", Kyle Hunt, a marketing expert specializing in the remodeling industry, suggests exporting your vendors and other contacts from your QuickBooks or other financial software, to get you started on creating your database. Along with columns for basic contact information (name, company, phone, email, etc.), add a column labeled "Comments" to make notes on how you met each of your contacts, what your experience working with them was like, or other relevant information to help you remember them.
3. Nurture Your Relationships
If you have the opportunity to work with a new company on a project, keep in touch with them after the project has been completed. Reach out via phone or email to see how their business is doing. Invite your contact to lunch or coffee; you never know what kind of opportunity will come your way because of a casual lunch conversation. Maintaining regular contact with your business partners keeps you at the forefront. When a client asks them for a referral, your name will be the first to come to mind.
Fostering relationships does take time, but it doesn't have to be overwhelming. Set aside a time each day to contact someone on your list. You don't have to cover everyone every day, but reaching out to one person each day makes the task more manageable and can yield long-term rewards.
4. Reach Out With Social Media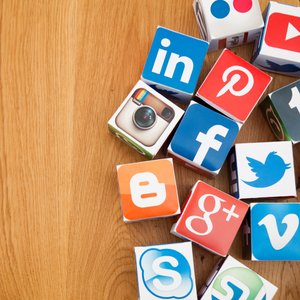 Keep in touch with business contacts and reach out to potential customers by developing your presence on social media. Take advantage of the growing available technologies to extend your network reach. Platforms, such as Facebook, Twitter, Google+ and others, can put your business on the forefront of Internet trends. Many potential clients search for businesses online, so having a strong social media brand can get you noticed.
Use social media wisely. Creating the right kind of content will lead you to interactions with like-minded businesses as well as potential customers. Your Facebook or Twitter page should be a window into what your company does.
Social media by its nature enables you to quickly expand your network. Be a good business partner online: "like", retweet, and interact on the pages created by your colleagues, and they will return the favor. In doing so, you can grow your business network exponentially by tapping into your colleagues' networks of clients and business partners.
Although the times and technology may change, the key to business success remains the same: network, network, network.
For additional advice about networking, check out these resources:
http://www.remodeling.hw.net/marketing/getting-serious-about-networking.aspx
http://www.thestar.com/business/small_business/people/2013/01/14/how_to_6_key_strategies_for_networking.html
http://www.forbes.com/2008/03/27/facebook-linkedin-ecard-ent-tech-cx_rw_0327bmightysocialnetwork.html
http://www.entrepreneur.com/article/219429http://www.insidehighered.com/advice/leaving_academia/hikel7
http://contractorsnetworking.com/
---
Tell us About your Project
Our team of Radiant Experts is ready to help! Just tell us a little about yourself and your project to get started.
---
Did you find this post helpful?
Let us know by giving it some applause.
---
---