Cozy nights, warm ambiance and a cup of hot chocolate – isn't this what you yearn for during the long cold winter? Unfortunately, a cup of hot chocolate alone typically isn't enough to keep you warm at home. For a few months throughout the year, more or less depending on your geographical location, heating your home is essential. Although it's a necessity for surviving through the end of the season, home heating doesn't have to bring outsized bills with it. So to keep your heating bill in check while staying cozy and warm, try these clever ideas:
Make your curtains work harder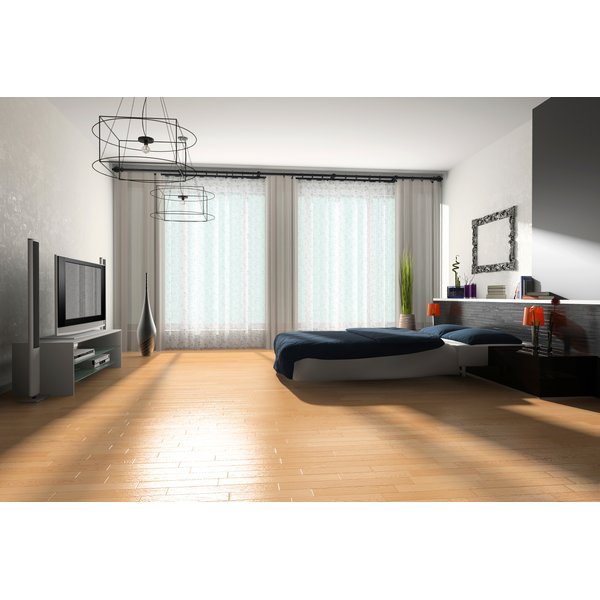 Close up any cracks in your window frame
Failing to pay attention to a tiny crack can allow a ton of heat to escape and chilly winds to come through, and that's the last thing you want. A recommended test is to use a flashlight or a candle to check for drafts by having someone stand on the other side of your light source, and if you can see the candle flicker or dust particles moving in the light, you should caulk the area to seal the crack. Repairing these small cracks will stop any cold wind from blowing through your home preventing further heat loss.
Reverse the direction of your ceiling fan
If you think your ceiling fan is just for hot, humid days, you're wrong. An expert told Good Housekeeping, "By reversing the motor in the winter, so it's clockwise, the fan creates an updraft that actually pushes warm air near the ceiling back down." Whoa – now that is cool! This trick also helps you feel warmer for longer, meaning you can lower your thermostat and save money (some reports say you could reduce your bill by 10%)!
Floor heating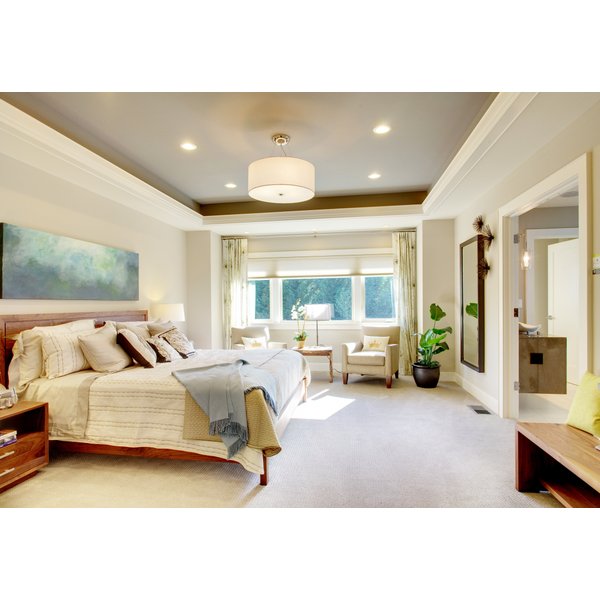 radiant floor heating installed in their home will tell you that it's the one thing they don't know how they ever lived without. Whether it's your bathroom, kitchen, living room or bedroom, WarmlyYours' electric radiant heating is suitable for any room in your home and can be installed under a variety of floor surfaces including tile, stone, carpet, laminate, and hardwood.
WarmlyYours' electric in-floor heating systems generate an even heat throughout your home and don't disturb dust, reducing the chance of possible allergic reactions. What's more, heated floors can reduce your energy bills because they increase the energy efficiency of your home. Think about it – energy-efficiency, cost-effectiveness, compatibility, soothing luxury and warmth – all available to you under the same umbrella!

Use draft stoppers on your doors
By neglecting to use draft stoppers on your doors, you are letting cold air creep through the crack under your door like a stranger in the night. Believe it or not, all you really need to seal off that cold draft is a door stopper. Good Housekeeping notes that the best part is you can DIY your own that's super cute and complements your home decor. Creating means living – so start creating to start living better!
Install a programmable thermostat
Here's something you might have not known: turning your heat to the lowest setting when you're not home, then raising it when you return is not energy efficient. Instead, according to Good Housekeeping, "the energy spent to make up for such drastic temperature swings defeats the purpose of using the lowest setting." But nifty programmable thermostats from WarmlyYours do the trick helping you heat your home more efficiently by lowering the temperature just a few degrees when you're not home.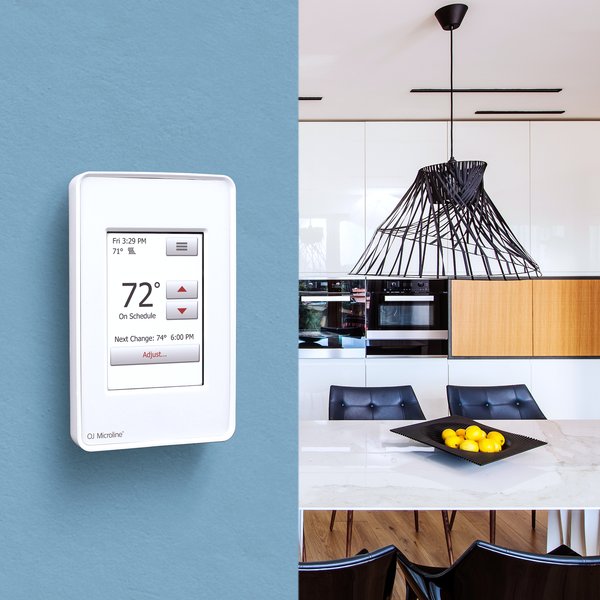 When you purchase an electric floor heating system from WarmlyYours, you can choose from a selection of different thermostat controls that will meet your specific needs. From programmable options that will control the floor's temperature to third party integration kits that allow you to remotely control your thermostat, our products are designed to align with exactly what you want from your heated floor system.

By incorporating radiant heat in your home, you can achieve the look that you want with the comfort you need for enhanced daily living. If you'd like more information on WarmlyYours' radiant heating options or if you simply want an expert to answer any questions you may have, visit us at www.warmlyyours.com or give us a call at (800) 875-5285. Our technical experts are available day and night for your convenience. It's never too late to warm up your home with our wide variety of radiant heating solutions!
Articles you may be interested in:
Three Ways to Warm up an Industrial Look with Radiant Heat
5 Intriguing Things You Might Not Know About Electric Floor Heating
4 Green Facts about Radiant Heating
Sources:
goodhousekeeping.com
---
Tell us About your Project
Our team of Radiant Experts is ready to help! Just tell us a little about yourself and your project to get started.
---
Did you find this post helpful?
Let us know by giving it some applause.
---
---